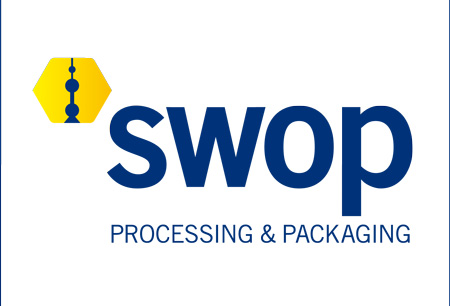 SWOP
Shanghai, China
Event Update
The 2024 edition of SWOP will be held at the Shanghai New International Expo Centre (SNIEC). The hosting dates will be set between 18.11.2024 and 20.11.2024. The event site will not feature Covid-19 safety precautions due to the removal of the country's pandemic-related limitations.
A Brief Overview of SWOP
Discover the next generation of packaging technologies, products and solutions at SWOP – the beating heart of the packaging industry in China. Based in Shanghai, this international trade fair opens doors to the larger Asian market and provides foreign exhibitors with the tools to make an impact in China. Attending SWOP leads to a lot of valuable contacts. You're not going to get a better chance to reach such a wide professional audience than this.
Interest in hotels during SWOP in 2023 is going to be at an all-time high, so the earlier you book your accommodation the better. GETA ltd is your source for the best hotel deals in the city. We select the top hotel rates in your price range and know how to make fantastic savings. You'll get to keep costs low and stay in a hotel close to Shanghai New International Expo Center (SNIEC) with good connections to public transport. Large groups are more than welcome as we accommodate more than twenty people at a time. In addition to hotel bookings, our team provides many other travel services such as airport transfers and reservations for meeting rooms.
Why Your Visit Is Worth It
An exhibition stand at SWOP presents you with first-rate contacts with local buyers and generates a lot of buzz internationally. Trade visitors show a lot of interest in new products and solutions so product launches are quite successful. In fact, many companies time their releases with editions of the show to get solid first-time sales.
The numbers are on your side. Last edition pulled:
701 international exhibitors

201 official delegations

25,000+ international trade visitors from 77 countries

60,000 sq. metres of exhibition grounds
Industry Relevance
SWOP centralises the entire packaging industry in China and exists as a meeting ground for major players. It's here that manufacturers from the food, beverage, confectionery, bakery, cosmetics, pharmaceutical, non-food and industrial goods sectors all meet to source new solutions, educate themselves on emerging trends and research what's available on the market. Exhibitors have an easy time networking and find their niche immediately. Innovation is at the core of the event and you'll see a great variety of demonstrations and presentations.
The Shanghai New International Expo Centre welcomes SWOP every two years in November to an enthusiastic response. In addition, the trade fair is a proud member of the interpack alliance, which contributes to SWOP's reputation as a trustworthy procurement platform. Exhibitors are the best in what they do and only quality products find their way on the exhibition floor. Editions offer visitors the full overview of products and services when it comes to packaging. The portfolio has every link in the value chain:
Processing & Packaging Machinery for Food & Beverage

Processing & Packaging Machinery for Pharmaceuticals & Cosmetics

Processing & Packaging Machinery for Non-food Consumer & Industrial Goods

Processing & Packaging Machinery for Confectionery & Baked Goods

Packaging Materials, Packaging Means and Final Goods

Packaging Production

Packaging Printing

Components for Processing & Packaging

Smart Packaging and Automation technology

Logistic Packaging

Packaging Design

Services
SWOP remains in step with current trends in packaging and larger conversations regarding the big challenges posed by climate change. A lot of resources are put into highlighting green technologies and processes. In general, organisers value cutting-edge advancements and recognise the impact of the packaging industry on the environment. This is why the support programme looks at brand new sustainable processes and new materials.
At the same time, editions provide trade visitors with a comprehensive overview of the newest in design trends and personalisation.
Who Are You Going to Meet?
SWOP is the home for established brands and manufacturers in China such as Shanghai Jielong Group, Hangzhou Zhenhua Glass, Sealed Air (China), Hangzhou Zhongya Machinery, Hefei The One Electronic Technology and Guangxi Fineshine ECO Technology. The biggest percentage of visitors is also native to China. The connections to interpack ensure that there is a growing presence from European countries like Germany and France. Closer to home, SWOP attracts buyers from Central, Southeast and Far East Asia.
Now let's look at the professional backgrounds of the audience. A good portion of buyers work in the chief sectors that SWOP services – food, beverages, pharmaceuticals, cosmetics, non-food consumer goods, and industrial goods. Their main goals are to connect with current partners, place orders and source new products. The rest of the trade visitors represent packaging companies, logistics and transport companies, e-commerce platforms, packaging printing, converting and label printing companies, and plastic products and plastic packaging manufacturers.
As a whole, trade visitors occupy high-ranking positions in their companies. Over half (53.5%) are in crucial roles when it comes to purchasing. This means you generate qualified sales leads during the majority of the time at SWOP.
Additional Value of Attending
The FMCG Infinity Zone in China is poised for continued growth in 2022 due to the expansion of regional markets, resulting in transactions worth RMB 442.8 billion. Packaging manufacturers and product producers will have countless business prospects in the FMCG packaging market. This is precisely why SWOP joins forces with PKG Home (for the 4th time) for the FMCG Future Zone, which establishes an effective communication platform and exchange centre. The goal is to create a valuable FMCG industry ecosystem.
In 2023, over 200 manufacturers are expected to participate, among which are top players from the packaging and printing, paper box, metal, plastic, spray pump, and related industries. Perhaps the biggest appeal of the feature is the organised tour for a delegation of end-use industry leaders. They'll examine all exhibits and will be able to place orders directly then and there.
This group includes household chemical companies such as Shanghai Jahwa, Blue Moon, Kose, MAOGEPIN, Nivea, L'Occitane, and Mentholatum; food and beverage companies like Coca-Cola, Uni-President, Hershey, Danone, Want Want, Bestore, and Nongfu Spring; as well as fast-moving consumer brands such as Alibaba, YANXUAN, and Philips.
That's not all. SWOP also organises several other special exhibition areas – the Circular Economy, Resource Management, Product Safety and Digital Technologies zones.
Past editions
SWOP 2023
22.11.2023 - 24.11.2023
SWOP 2022
11.08.2022 - 13.08.2022
SWOP 2021
23.11.2021 - 25.11.2021
SWOP 2019
25.11.2019 - 28.11.2019
60,000
SQ M of Exhibition Area
How to get to SWOP

On Foot
Shanghai Pudong International Airport – not available
Shanghai Railway Station – not advisable

By Car
Shanghai Pudong International Airport – 30 mins via Shanghai Yingbin Expressway
Shanghai Railway Station – 25 mins via North-South Viaduct and Inner Ring Viaduct

By Public Transport
Shanghai Pudong International Airport – not available
Shanghai Railway Station – not available