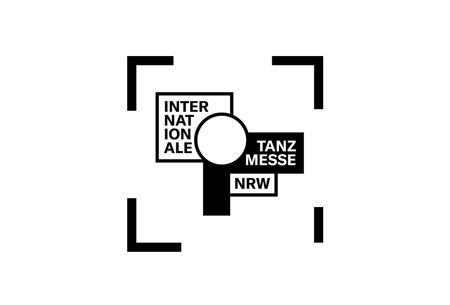 Tanzmesse
Düsseldorf, Germany
Book Hotel Online for Tanzmesse
Book Now
The Latest News
NRW Landesbuero tanz has announced the official dates for the next edition of Tanzmesse. The dance festival and trade fair will resume its usual spot in late August and NRW-Forum Düsseldorf will welcome visitors from August 28th to August 31st. Covid-19 protective measures will not be put in place for the time being due to the removal of the country's pandemic-related restrictions. Organisers are working on the live edition in full compliance with government guidelines.
A Brief Overview of Tanzmesse
The music won't stop playing for days at Tanzmesse – the cultural festival dedicated to the art of dance. Dancers and other dance professionals make their way to Dusseldorf, Germany to celebrate dance, network and seek new professional horizons. It's the absolute best platform to source new products and services, and see live shows you would see nowhere else together. One of the major strengths of Tanzmesse is that it's not focused on any geographic region, but embraces the entire world of dance.
GETA ltd is your ticket to the most affordable hotel rooms during Tanzmesse. Business travel can be expensive, but that doesn't mean you should spend a small fortune. Our team understands what you need in hotel accommodation for trade fairs – a great location and a fantastic price. Tap into our network of venues in Dusseldorf and find the right deal for you. We have plenty to offer such as low-cost hostels, economy hotels and spacious suites. What we need from you is a price range. All deals we send your way are for hotels close to Messe Dusseldorf. Complement your booking for Tanzmesse with one of our other travel services today!
Why Your Visit Is Worth It
Tanzmesse represents the whole world of dance, and transports you into the heart of the community every edition. You're in the right place to find the means to further your career and meet with the correct institutions to fund and host your shows. Costs are well worth the overall experience. You are going to meet with everyone who matters in your industry. Before the pandemic, these were the key performance statistics for the dance fair:
1900 international dance professionals

120 exhibition booths

50 countries represented

500 companies

9 theatres and venues

50 performances

60 pitchings
Industry Relevance
As a dance professional, there's no other more exciting trade fair than Tanzmesse. The dance fair and festivals are held once every two years in Dusseldorf, Germany. Editions are put together in the performance spaces at NRW-Forum Düsseldorf. The exhibition booths at Tanzmesse cover the entire product and service spectrum available to dance professionals. Booths cover all the dance essentials such as dancewear, clothing and shoes for dancers, but the show floor also extends to behind the stage with all relevant categories of stage equipment on display.
Tanzmesse gives visitors a taste of the shows being staged around the world thanks to the spectacular work in the Open Studios and Curated Showcases. Rather than having to travel the world, you only have to travel to the theatres and venues at the centre! It's not just all live shows. Professionals have a real chance to talk on sensitive topics at the Talks & Panels.
Held for the first time in 1994, Tanzmesse exists in order to promote and distribute major dance productions. That was the main goal at the time, but as the trade fair evolved and progressed, its purpose expanded. Now Tanzmesse functions as a vital event for the dance community. Nowhere else will you see such a rich representation of contemporary dance. Dance professionals from near and far travel to Messe Dusseldorf in order to meet face to face, form lasting bonds and exchange knowledge.
Who Are You Going to Meet?
The exhibitor space is dedicated to mostly companies and dance institutions. You will get to see Aditi Mangaldas Dance Company, Equilibrio Dinamico Dance Company Italy, American Dance Abroad United States of America, Body Architects Austria and FÔVE Diffusion Canada. The exhibition aspect allows for fruitful networking between choreographers, dancers, agencies, tour operators and cultural institutions to happen naturally. In terms of countries of origin, you'll meet professionals from Germany, Italy, France, Canada, Japan, the USA, Lebanon, Switzerland, Chile, Czech Republic, France, the Netherlands and Australia.
Additional Value of Attendance
The meat and bones of the dance fair is the Agora, where you'll find the exhibition space and most dancers looking to meet and connect. Aside from just booking an area to present your products, you can upgrade and turn your presence into an event by having a Networking Island. Exhibitors can now have your space for discussions and host meetings at your own pace. This makes it so much easier to network and truly form a connection with potential buyers. Plus, the Islands are easier to find as well.
The Networking Island comes with all that you need in terms of equipment. You just need to bring yourselves. By signing up for an Island, you receive free tickets for all events and also receive a slot on a daily schedule, giving instructions to visitors about your availability. This also gives you flexibility when it comes to arranging meetings well in advance. Exhibitors don't need to commit to an Island for the whole three days. Do what works best for you!
There's just as much to experience and enjoy outside Messe Dusseldorf as there is inside. If you want to get a deep understanding of the dance scene in the region of North Rhine-Westphalia, then you best sign up for the Pre-Day NRW. You can choose three different bus tours that take you to Essen, Cologne and Wuppertal, and show you everything dance related from theatres to archives and mentoring projects. Once the tour ends, meet all together for a celebratory dinner!
Tanzmesse would not be a dance fair without a heavy emphasis on actual performances. There are numerous solo and group performances at all hours of the day, which inform you about all the hard work being done by dancers all around the world like Young-hyun Choi, Anna Nowicka, Andrea Peña and the Tjimur Dance Theatre. Live performances are complemented by a series of digital performances made available to those unable to participate in person.
In addition to performances, you will also see how studios work in the Open Studios programme. Last but far from least is the knowledge exchange section of the event called Talk & Connect. The most important names in dance will give talks and lectures on a variety of subjects such as power structures, decolonization and green touring.
Past editions
Tanzmesse 2022
31.08.2022 - 03.09.2022
How to get to Tanzmesse

On Foot
Düsseldorf Airport – not advisable
Düsseldorf Central Railway Station – 30 mins via Immermannstrasse

By Car
Düsseldorf Airport – 15 mins via Danziger Str./B8
Düsseldorf Central Railway Station – 10 mins via B1

By Public Transport
Düsseldorf Airport – 40 mins via 705
Düsseldorf Central Railway Station – 10 mins via U74