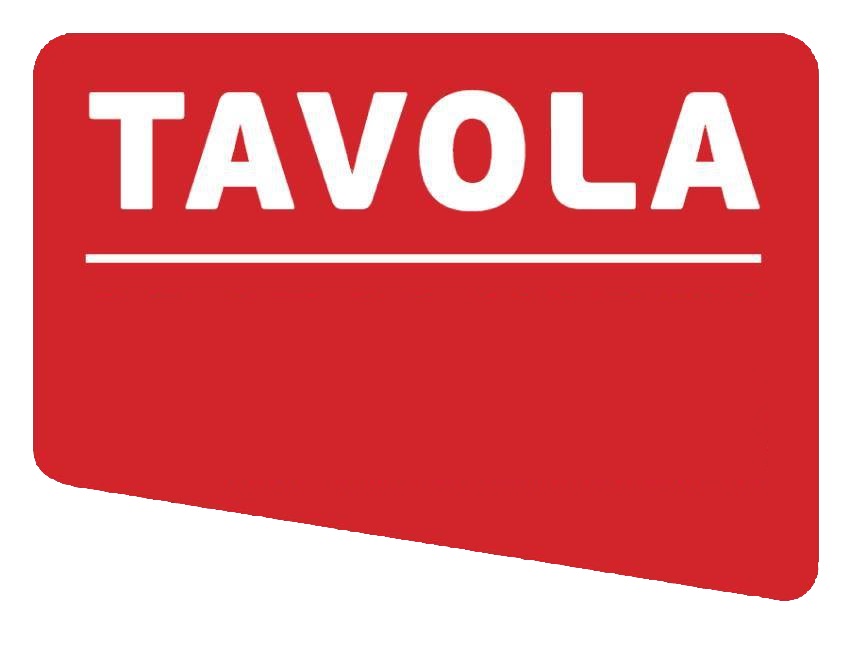 TAVOLA
Kortrijk, Belgium
Event Update
TAVOLA 2024 will be hosted as a live trade fair at the Kortrijk Xpo in Belgium. It will be hosted between the dates of 17.03.2024 and 19.03.2024. The Kortrijk Xpo will receive regular and thorough disinfections. Because of the instated travel limitations, participants will have to present 3G entry documents upon arrival in Belgium.
A Brief Overview of Tavola
To break into the international market for premium food and drinks, you need a stand at Tavola. This trade fair curates the best of the best when it comes to delicatessen and luxury food items. It drives innovation and quality of food production, and shapes the trends of tomorrow. Both market leaders and craft producers stand side by side, and showcase the great diversity in food and drinks. Tavola opens the doors to exclusive retail and HoReCa buyers you'll find nowhere else in these numbers.
The upcoming edition of Tavola in 2024 is expected to bring thousands of visitors. Be the first to have the best pick from hotels in Kortrijk. GETA ltd works with you to plan the perfect business trip whether you prefer a high-end suit or a more inexpensive room. Our team regularly works with groups of twenty people or more. Book a hotel that's close to Kortrijk Xpo and provides you with enough connections to public transport. You get to keep expenses to a minimum and reach the exhibition centre in minutes. Add to your hotel accommodation with our many other services. Do you need a team to build your exhibition stand? Do you wish to arrange an airport transfer? Or rent a car. GETA ltd has you covered.
Why Your Visit Is Worth It
The premium food market continues to grow and creates opportunities for international brands to introduce their products to an even wider customer base. Tavola, in its role as the go-to meeting space for buyers, presents exhibitors with access to qualified sales leads. You're likely to earn back all exhibiting expenses on the very first day.
These are the key numbers from the last live edition:
500+ international exhibitors
14,500 buyers and decision makers
24 countries
Industry Relevance
Tavola has been the go-to procurement platform for the premium food & drinks since 1982. You know that all products on display are of the highest quality. It's this guarantee of excellence that attracts senior buyers and decision makers from all over the world. The entire product lineup is carefully curated and exhibiting at Tavola translates to immediate sales leads and brand visibility. Exhibitors have an easier time to penetrate competitive markets in Europe and beyond. Buyers have the complete overview of all product sectors whether presented by established veterans or artisan producers.
Exhibitors represent the entire value chain of fine food, delicacies, fresh produce and ingredients. From vegetables, fruit, fish and meat to dairy products, confectionery, bread and drinks, you'll see it all. The focus falls on innovation and specific dietary preferences. Along with private brands, Tavola highlights halal and kosher foods, novel foods, regional products, organic and sustainable foods. The trade fair takes into consideration all the challenges associated with climate change and food production, and gives start-ups and innovators the necessary space to show different solutions and ideas about the future of fine dining. It's what keeps trade visitors coming – access to the very best in premium foods and drinks, and forward-thinking products and services.
Who Are You Going to Meet?
The exhibitor list for Tavola includes brands such as Danis, Danish Cron Foods, DELIVA, Food Fellow, Bioline, Good Meat, Geels OKoffie en Thee, Maison Macolat, Lonki, PLNT, Olympia, Topp'd and TwelveBelow. These are only some of the quality companies that make it a point to be at the trade fair every two years. You're in good company and enjoy steady foot traffic of highly qualified sales leads.
The majority of trade visitors travel from near and far. The biggest concentration of professionals is from Belgium, the Netherlands, France, Luxembourg, United Kingdom and Germany. You also network with buyers from all parts of Europe including Eastern European countries (Romania, Bulgaria, Serbia, Croatia and Slovenia). Outside of Europe, Tavola attracts professionals from as far away as Indonesia, New Zealand, Brazil, Canada, Colombia, Hong Kong, Tunisia & the United Arab Emirates.
Now let's look at their professional backgrounds and roles in their companies. The biggest number of visitors are in a position of power. These would be purchasers, managers, directors, owners and C-level executives. Their main mission is to survey new products and place orders. The visitor profile is diverse and provides brands numerous opportunities to diversify their revenue stream:
retail distribution (purchasing centres, hypermarkets, supermarkets)
wholesalers (for retail and hotel and catering institutions)
import/export companies
mini supermarkets, speciality stores, itinerant trade and web shops
delicatessen stores, drinks merchants, dairies, butchers and caterers, patisseries and bakers fishmongers, greengrocers, chocolate and confectionery stores
catering companies and commercial kitchens
Additional Value of Attending
The three days at Tavola are filled with networking, socialising and taste testing, but there's one event that everybody waits for – the GOLDEN TAVOLA competition. Winners stand a head above the rest of their competitors and receive even more attention from buyers. You can enter to compete in a total of four categories:
Golden Tavola Retail: products for self-service
Golden Tavola Traiteur / Traditional Service: products for traditional service
Golden Tavola Foodservice: products for catering organisations
Golden Tavola Delicatessens: products for delicatessens and specialist stores
Winning is hard and the jury maintains high standards. Winning is the best way to ensure that you expand your professional network and close deals with desired buyers. It's a tough competition, but the rewards are more than worth it. The winning products also showcase where the food and drinks industry is headed next professionally.
Exhibitors receive a lot of support when it comes to visibility and self-promotion. Organisers have created an online portal where they're able to list new products, and remain a click away for their target audience.
Finally, we have to talk about the TASTE OF TAVOLA – an offshoot event that is targeting the Belgium market. The trade fair exists because of the pandemic and the delay of Tavola until 2024. TASTE OF TAVOLA gives those exhibitors, who are tired of waiting and want to meet face to face once again, to showcase their products early. The trade fair is scheduled for September 2023 and will be held in a much more minimalistic setting.
Past editions
TAVOLA 2022
20.03.2022 - 22.03.2022
24
Participanting countries
How to get to TAVOLA

On Foot
Brussels Airport – not advisable
Kortrijk Transit Railway Station – 34 mins via N50

By Car
Brussels Airport – 1hr5mins via E40 and E17
Kortrijk Transit Railway Station – 7 mins via N50

By Public Transport
Brussels Airport – 2hrs20mins via IC and 1
Kortrijk Transit Railway Station – 18 mins via 1