Techtextil Frankfurt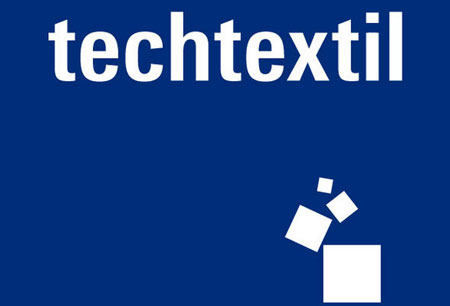 Techtextil Frankfurt
Germany , Frankfurt am Main
Book Online for Techtextil Frankfurt
Book Now
Covid-19 Event Update
According to the latest updates, Techtextil Frankfurt moves along as planned for the four days between June 21st and June 24th, 2022. Organisers are adopting preventive measures in ordnance with local authorities to protect exhibitors and visitors alike. Strong sanitation procedures and social distancing will be put in action at Messe Frankfurt in Frankfurt, Germany. This will include precautions such as social distancing and the latest entry policy. Attendants will be asked to show documentation such as negative test results before entry. They also need to uphold a social distance of 2 metres at all times. Due to the travel restrictions instated in Germany, they need to present documentation such as proof of recovery certificates upon arrival in the country.

A Brief Overview of Techtextil Frankfurt
Techtextil Frankfurt concerns itself with the future of the textile industry and gathers all sectors of the industry under one roof for presentations, discussions and forums. An international trade fair you can't afford to miss, Techtextil Frankfurt unveils to the world the modern textile technologies as they emerge and break into the sector. From textiles to nonwovens, you're in the right place to inspire a lucrative partnership and gain deep insights into global markets.
GETA ltd understands what business travelers need in terms of professional accommodation and finds you a hotel room right on your budget and in an excellent location. We work with numerous properties in Frankfurt and are able to cater to small and large groups with equal skill and attention to detail. From room quality to access to public transport, your hotel reservation for Techtextil Frankfurt works entirely to your benefit as soon as you land at the airport. What's even better you can expect results in a few hours.
Why Your Visit Is Worth It
Business travel to Techtextil Frankfurt is a smart investment for any exhibitor with the wish to grow cross-border influence and expand their reach to new markets. The focus of the fair very much lies in introducing supply to demand, which bodes well for sales leads. We're bringing some key facts from last edition to your attention:
1400+ international exhibitors from 50+ countries showcased at the event;
33,000+ international trade visitors from 100+ countries made the trip;
62,000 square metres of exhibition space used.
Industry Relevance
Techtextil Frankfurt pioneers technological advancements and optimization in the field of technical textiles since 1986. The international trade fair takes place once every two years at the Messe Frankfurt to an audience of industry professionals, who come to inform themselves on new market trends as well as product additions to the value chain. The product arrangement is rich as Techtextil Frankfurt divides the exhibition space in 11 themed sectors – associations, publishers, functional apparel textiles, composites, coated textiles, nonwovens, bondtec, fibres and yarns, woven fabrics (laid webs, braidings and knitted fabrics); technology, processes, accessories; and research, development, planning, consulting. Programming adapts to meet expectations for the industry in terms of automatisation and sustainability with the Techtextil Innovation Award being one of the biggest program highlights.
Who Are You Going to Meet?
Business makes its way at the top of the agenda for Techtextil Frankfurt as roughly half of the audience are top decision makers, who have come with significant buying power and a real commitment to purchase. Unlike most German-held trade fairs, Techtextil Frankfurt has a fully international profile with over half of trade visitors and two thirds of exhibitors turning out to be foreign nationals. This opens your booth to potential sales leads from major buyers from the territory of Europe, Asia and even the United States.
Past editions
Techtextil Frankfurt 2019
14.05.2019 - 17.05.2019
TECHTEXTIL FRANKFURT 2017
09.05.2017 - 12.05.2017
How to get to Techtextil Frankfurt

On Foot
From Hauptbahnhof - 20 min
From Fnakfurt Aiport - 35 min with a bike

By Car
From Frankfurt Main Station - 10 min
From Frankfurt Airport - 20 min

By Public Transport
From HBF S-Bahns with numbers 3, 4, 5 or 6 will all get you to Messe Frankfurt for 11 min
From Frankfurt Airport with ICE, S8 or S9 for 35 min to HBF and then S3, S4, S5 or S6 for 11 min
Hotels
Venue