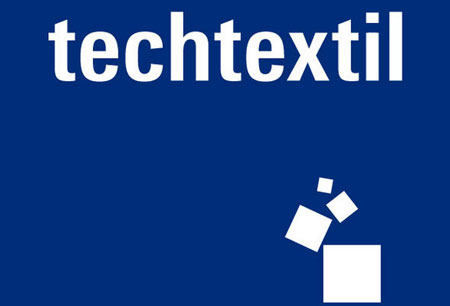 Techtextil Frankfurt
Frankfurt am Main, Germany
Book Hotel Online for Techtextil Frankfurt
Book Now
Event Update
Techtextil Frankfurt will take place between April 23rd and April 26th, 2024. The event will take place as a live event in Messe Frankfurt and will coincide with Texprocess 2024. Currently, Germany does not have travel or national Covid-19 restrictions in place. This is due to the improved pandemic situation. Attendees will be advised to follow recommendable steps such as social distancing.
A Brief Overview of Techtextil Frankfurt
Techtextil Frankfurt concerns itself with the future of the textile industry and gathers all sectors of the industry under one roof for presentations, discussions, and forums. An international trade fair you can't afford to miss, Techtextil Frankfurt unveils to the world the modern textile technologies as they emerge and break into the sector. From textiles to nonwovens, you're in the right place to inspire a lucrative partnership and gain deep insights into global markets.
The upcoming edition of Techtextil Frankfurt in 2024 is set to build on top of its previous success so book hotels for the trade fair as soon as possible. GETA ltd knows all the good venues around Frankfurt and provides exhibitors with a large network of hotels, hostels and apartments. Our team is on standby to make hotel reservations during Techtextil Frankfurt and keep travel expenses to a minimum. Whether you're travelling solo or in a large group, we book affordable hotels close to Messe Frankfurt. Build on your business with a variety of our other services. GETA ltd has been helping exhibitors reach trade fairs all over the world for over a decade.
Why Your Visit Is Worth It?
It's a smart investment to secure a booth during Techtextil Frankfurt, because it's one of the best cross-border procurement platforms in the world. You're exposed to a professional audience from all over the world and visitors are invested in making purchases. Your presence translates to a high number of qualified sales leads and contacts. Exhibitors earn back all expenses within the first day easily. Techtextil Frankfurt is the lifeblood of the industry and even the pandemic couldn't shrink it. The first post-pandemic edition to take place performed fantastically:
2300+ international exhibitors from 50+ countries showcased at the event

63,000+ international trade visitors from 117 countries made the trip;

62,000+ square metres of exhibition space used.
Industry Relevance
Techtextil Frankfurt pioneers technological advancements and optimization in the field of technical textiles since 1986. The international trade fair takes place once every two years at Messe Frankfurt to an audience of industry professionals, who come to inform themselves on new market trends as well as product additions to the value chain.
The product arrangement is rich as Techtextil Frankfurt divides the exhibition space in 11 themed sectors – functional apparel textiles, composites, coated textiles, nonwovens, bondtec, fibres and yarns, woven fabrics (laid webs, braidings and knitted fabrics); technology, processes, accessories; associations, publishers and research, development, planning, consulting. Programming adapts to meet expectations for the industry in terms of automatisation and sustainability with the Techtextil Innovation Award being one of the biggest program highlights.
The trade fair explores innovative textiles in an interactive way. Exhibitors have the chance to best show off their properties and applications. End products are made available to trade visitors across specific areas such as the "Performance Textiles in Fashion" special show.
The textile industry claims its position as one of the most important global industries, which also means Techtextil Frankfurt is a platform of increased importance for international players. After all, current reports place that the industry's growth rate will exceed 4.4 percent through 2026. At the same time, there are massive disruptions to the supply chain and calls to action regarding ways to combat textile manufacturing pollution. The production of textiles is one of the main causes of world pollution. So the focus falls more and more on sustainable materials and processing technologies, automation and digital processes as means to transform the industry.
Who Are You Going to Meet?
Business sits at the top of the agenda for Techtextil Frankfurt as roughly half of the audience are top decision makers with significant buying power. Their chief motivation for visiting is to meet with old business partners, get a solid overview of the market and source new suppliers. Overall, the level of satisfaction is high among trade visitors and exhibitors as a whole. This has to do with the pedigree of exhibitors such as SIOEN, Sandler, JUKI, EPSON, CILANDER and Pontacol.
Unlike most German-held trade fairs, Techtextil Frankfurt has a fully international profile with over half of trade visitors being foreign nationals. This opens your booth to potential sales leads from major buyers from the territory of Europe, Asia and even the United States. The countries with the largest presence are Italy, France, Turkey, Great Britain, the Netherlands, Belgium, Spain, Poland, Switzerland, the Czech Republic, Portugal, Pakistan and the USA.
Additional Value of Attending
Techtextil Frankfurt has adopted a hybrid format in 2022 as a way to bridge its capability to serve its professional community, because there are still some limitations to travel. The digital extension provides attendees with additional tools to consume the content generated during the trade fair and networking features, which allow exhibitors to promote their products, enjoy visibility and chase sales leads effectively after the physical event ends.
The support programme features keynote speeches, special forums and panel sessions. One of the most memorable panels in recent history was 'Pioneering impulses in challenging times' that also united the Conscious Fashion and Lifestyle Network, Elgar Straub, VDMA Textile Care, F.A.Z and Innovation Agency at the London College of Fashion. The Techtextil Forum is the backbone of the information programme, because it features some of the brightest minds working in the field today to discuss emerging technologies. The forum touches upon Strategy, Medical and Hygiene Textiles, Smart Textiles, Architecture, Biobased Materials or Recycling across discussions, lectures, and interactive formats.
Techtextil Frankfurt has created a strong infrastructure for students and newcomers to find their way in the industry. Recent graduates head to the campus area to look at universities, institutes and fashion colleges from all over the world. They learn about study and teaching programmes and opportunities for current projects. In addition to the campus area, there's the job exchange – a platform for learning about internships, thesis projects and vacant positions at exhibitor companies. If you're looking for fresh blood to fill out your ranks, this is where you can interview potential recruits easily.
Past editions
Techtextil Frankfurt 2022
21.06.2022 - 24.06.2022
Hydrid due to Covid-19: face-to-face + digital
Coincided with Texprocess and Heimtextil Summer Special
117
Participanting countries
91%
of participants were pleased with their attendance
Techtextil Frankfurt 2019
14.05.2019 - 17.05.2019
TECHTEXTIL FRANKFURT 2017
09.05.2017 - 12.05.2017
How to get to Techtextil Frankfurt

On Foot
From Hauptbahnhof - 20 min
From Frankfurt Airport – 35 min with a bike

By Car
From Frankfurt Main Station - 10 min
From Frankfurt Airport - 20 min

By Public Transport
From HBF S-Bahns with numbers 3, 4, 5 or 6 will all get you to Messe Frankfurt for 11 min
From Frankfurt Airport with ICE, S8 or S9 for 35 min to HBF and then S3, S4, S5 or S6 for 11 min