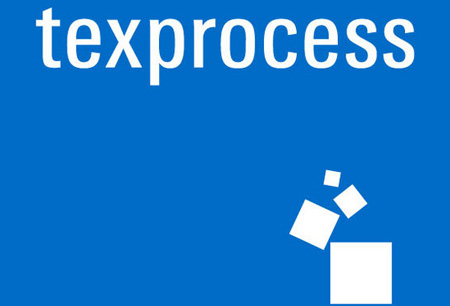 Texprocess
Frankfurt am Main, Germany
Book Hotel Online for Texprocess
Book Now
The Latest News For The Event
Texprocess will return to Messe Frankfurt in Frankfurt, Germany between April 23rd – April 26th 2024. The event will once again coincide with Techtextil Frankfurt. The two events will be hosted in a face-to-face format. Messe Frankfurt will not feature strict Covid-19 safety measures due to the Germany lifting its related national restrictions. Likewise, the country has removed its travel limitations. Participants will be advised to follow recommendable steps such as wearing surgical masks in indoor areas.
A Brief Introduction of Texprocess
Texprocess remains an undisputed industry leader for the flexible materials and processing textile sectors as a sourcing platform that values business networking and technological advancements. The international trade fair runs parallel to Techtextil and captures the full breadth of technologies and solutions. Exhibitors are in the right place to seek out new business partners and reconnect with existing customers.
Do you want quality hotel accommodation during Texprocess? GETA ltd shows you all the great locations across Frankfurt. We're happy to work with any budget as our network features economy hotels and high-end suites. You always find the top deal. We've been a provider of accommodation for trade fairs for more than a decade, and we're experienced working with groups of more than twenty people. Find the most affordable hotels close to Messe Frankfurt and commute to the exhibition centre within minutes. In addition to an online hotel booking for Texprocess, GETA ltd assists with airport transfers and building exhibition booths.
Why Your Visit Is Worth It
Texprocess generates business for all exhibitors. The B2B networking platform successfully pulls in big buyers from all over Europe to source new products and reconnect with existing suppliers. All the more reason to attend the trade fair. Companies use the two years between editions to develop new products and time their release right during the trade fair. Even the pandemic has been unable to affect attendance as the first post-COVID edition did quite well:
182 international exhibitors from 29 countries;

22,000+ international trade visitors;

105 countries represented

38,000 sq. metres of exhibition space

95% of all visitors achieved their goals
Industry Relevance
Texprocess is relatively new on the scene as the very first edition took place in 2011, but it's been a success from the start. It has proven itself as a one-stop shop for buyers and professionals. This is because you have the entire processing chain together. Products include fusing, setting and manufacturing preparation, textile machinery, textile finishing, knitting technology, embroidery technology, stitching, joining and fastening technology, automation technology.
Texprocess is held every two years at Messe Frankfurt and always looks to the future. On the floor, you can experience future technologies in action through the micro-factory exhibits like the Digital Textile Micro-Factory. It's a collaboration between exhibitors, which demonstrate and educate on 3D knitted products and processing technical textiles. Sustainability has come to dominate conversations and influenced the format of the trade fair. The newest addition to Texprocess is the Sustainability@Texprocess, which is a special mark given to exhibitors with green, sustainable products. This way visitors can specifically target these brands.
Who Are You Going to Meet?
A reason why the trade fair is so popular is its dedication to sustainability. Texprocess has its very own Sustainability Manager, who works towards boosting visibility of sustainable brands and guides visitors to their booths. As far as the brands that exhibit at the trade fair. You'll exhibit side by side with Sattler Pro-Tex GmbH, Gemini CAD Systems, H. Stoll AG & Co. KG, Schoeller Textil, AGITA, Gerber Technology GmbH, Korea Institute of Industrial Technology KITECH, VETRON TYPICAL Europe GmbH, Wear it GmbH and ZSK Stickmaschinen GmbH.
Outside the core German exhibitors, Texprocess is a home to companies from Italy, France, Turkey and Switzerland in biggest numbers. Overall, you have all the major European markets working under one roof. This in turn brings in a diverse audience. Trade visitors have a lot of specialist knowledge - IT professionals, engineers, designers, buyers from retail and more. You have a high percentage of top decision makers and a lot of internationality. The level of internationality sits at 66% overall, which guarantees exhibitors opportunities to break into new geographic regions. As a whole, you're able to increase your professional network. The list of countries that have the best presence at the event include Italy, the UK, Turkey, Poland, Portugal, France, Romania, Tunisia, Spain and Croatia.
Additional Value of Attendance
Texprocess has gone hybrid with the introduction of its digital platform, which makes it possible for exhibitors and visitors to participate without being there in person, and enhance the experience for those in attendance. The platform operates around the year and makes it possible to easily stay in contact with relevant contacts between editions. The digital platform also strengthens the built-in networking capabilities of the trade show by offering matchmaking and real-time chatting and video calls. Users can stream sessions and talks live and download documents and contact details. If you need to schedule meetings, the digital timetable is intuitive and gets the job done.
A special feature on the show floor is the Denim Future Lab dedicated to the innovative ways and processes to produce denim in a sustainable fashion. Exhibitors also answer questions such as how denim will be processed sustainably and how luxury denim can be customised in the future. The companies that made the biggest impact in 2022 were Jeanologia, Ugolini, Wiser Tech and Brongo through cutting-edge solutions. Eco-bleaching, eco-dyeing, upcycling solutions, individual design and finishing of luxury denim dominated the conversations and attention of visitors. The Speakers corner featured experts and researchers that outlined the potential for greenwashing, safe chemical use in the production process and the role of other fibres such as cotton in denim production.
Perhaps the biggest support event happening during the exhibition portion is the Texprocess Forum – the premiere forum for textile professionals who want to stay up to date on new technologies and materials. Often you hear new research being shared here. There's quite a lot in terms of content to get through and covers all sensitive, topical challenges. Learn all about the impact of Industry 4.0 on the industry as a whole, supply chain management, digital product development and sustainability management.
If you're trying to recruit fresh talent into your organisation, the best way to go about it is to put a job off at the career centre. The career centre is the main hub for new professionals looking to get into the industry or want to make a shift in their career to learn about new opportunities and meet with potential employers.
Past editions
Texprocess 2022
21.06.2022 - 24.06.2022
Coincided with Heimtextil Summer Edition and Techtextil Frankfurt 2022
Held in a hybrid format due to Covid-19 - digtial + face-to-face
117
Participating countries
91%
of participants were pleased with their attendance
Texprocess 2019
14.05.2019 - 17.05.2019
TEXPROCESS 2017
09.05.2017 - 12.05.2017
How to get to Texprocess

On Foot
From Hauptbahnhof - 20 min
From Frankfurt Airport – 35 min with a bike

By Car
From Frankfurt Main Station - 10 min
From Frankfurt Airport - 20 min

By Public Transport
From HBF S-Bahns with numbers 3, 4, 5 or 6 will all get you to Messe Frankfurt for 11 min
From Frankfurt Airport with ICE, S8 or S9 for 35 min to HBF and then S3, S4, S5 or S6 for 11 min