Texprocess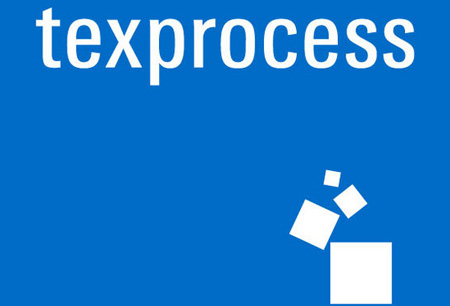 Texprocess
Germany , Frankfurt am Main
A Brief Introduction of Texprocess
Texprocess remains an undisputed industry leader in breakthroughs and advancements in flexible materials and processing textile. The international trade fair – co-located with Techtextil – is the best place to seek out new business partners and reconnect with existing customers. Each edition showcases beautiful and forward thinking technologies and solutions.
Get a head start on your hotel booking for Texprocess with GETA ltd. Our team is here to provide you with affordable options no matter how many are travelling with you. We're veterans when it comes to accommodation for exhibitions and know all the great hotels in Frankfurt. It's possible to get hotel rooms close to Messe Frankfurt and keep expenses to a minimum. Whether you wish for a luxurious suite or a cost-effective option, we're here for you.
Why Your Visit Is Worth It
Texprocess is the perfect opportunity to grow your brand. You'll have an international platform to build your brand and have success debuting new products. Trade visitors come with the intention to buy and the numbers are definitely in your favor.
300+ international exhibitors
26,000+ international trade visitors with Techtextil
96 countries represented
38,000 sq. metres of exhibition space
95% of all visitors achieved their goals
Industry Relevance
Texprocess is relatively new on the scene as the very first edition took place in 2011, but it's been a success from the start. It has proven itself as a one-stop shop for buyers and professionals. This is because you have the entire processing chain together. Products include fusing, setting and manufacturing preparation, textile machinery, textile finishing, knitting technology, embroidery technology, stitching, joining and fastening technology, automation technology and many others. Texprocess is held every two years at Messe Frankfurt and always looks to the future. On the floor, you can experience future technologies in action through the micro-factory exhibits like the Digital Textile Micro-Factory. It's a collaboration between exhibitors, which demonstrate and educate on 3D knitted products and processing technical textiles.
Who Are You Going to Meet?
A reason why the trade fair is so popular is its dedication to sustainability. Texprocess has its very own Sustainability Manager, who works towards boosting visibility of sustainable brands and guides visitors to their booths. As far as the brands that exhibit at the trade fair. You'll get to meet with Sattler Pro-Tex GmbH, Gemini CAD Systems, H. Stoll AG & Co. KG, Schoeller Textil, AGITA, Gerber Technology GmbH, Korea Institute of Industrial Technology KITECH, VETRON TYPICAL Europe GmbH, Wear it GmbH and ZSK Stickmaschinen GmbH. The audience is also impressive. You have a high percentage of top decision makers and a lot of internationality. At the same time, trade visitors have a lot of specialist knowledge so networking and exchanging of ideas goes smoothly. You have IT professionals, engineers, designers, buyers from retail and more.
The Latest News on COVID
Unfortunately for the textile industry, Texprocess has been postponed until summer of 2022. This decision came after long conversations with shareholders. The consensus is that it's simply not safe to host a live fair during the coronavirus pandemic. Texprocess will return to Messe Frankfurt in Frankfurt, Germany on June 21st – June 24th under strict protective measures. Messe Frankfurt Exhibition GmbH reveals a change in format as well. The upcoming edition will be a hybrid event so that trade visitors and exhibitors can safely participate from their home offices. There will be a lot of digital components to help attendees learn and network together effectively.
Past editions
Texprocess 2019
14.05.2019 - 17.05.2019
TEXPROCESS 2017
09.05.2017 - 12.05.2017
How to get to Texprocess

On Foot
From Hauptbahnhof - 20 min
From Fnakfurt Aiport - 35 min with a bike

By Car
From Frankfurt Main Station - 10 min
From Frankfurt Airport - 20 min

By Public Transport
From HBF S-Bahns with numbers 3, 4, 5 or 6 will all get you to Messe Frankfurt for 11 min
From Frankfurt Airport with ICE, S8 or S9 for 35 min to HBF and then S3, S4, S5 or S6 for 11 min
Hotels
Venue