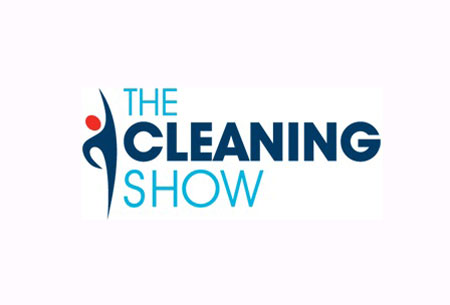 THE CLEANING SHOW
Manchester, UK
Book Hotel Online for THE CLEANING SHOW
Book Now
Event Update
The 2024 edition of the Cleaning Show will be held as a live event at the ExCeL London. The event will take place between 13.03.2024 and 14.03.2024. Due to the United Kingdom removing its restrictions during March 2022, the venue will not have strict safety measures in place. However, organisers will encourage attendees to adhere to recommendations such as wearing face masks in indoor areas such as the exhibition halls. The country does not have at present travel restrictions.
A Brief Overview of the Cleaning Show
Is your goal to gain a better position yourself in the British hygiene and cleaning market? Then you should definitely book a booth at the Cleaning Show. The international trade fair covers the entire value chain of products, services and solutions for professional cleaning, disinfection and facilities management. You tap into the entire professional community, get a detailed overview of the market and find out about the latest innovations. It's not an event you should miss!
Whether you're travelling to the edition in London or Manchester, GETA ltd finds suitable hotels during the Cleaning Show at the best prices. We've worked with exhibitors for over a decade and accommodate every type of need. Do you want to rent low-cost rooms? Do you prefer a high-end suite? We know just the places and handle the entire reservation process in hours. Our team has extensive experience handling large groups of over twenty people. You're guaranteed to stay in a hotel near the exhibition centre and have access to public transport. GETA ltd provides additional travel services from booking meeting rooms to organising airport transfers.
Why Your Visit Is Worth It
The Cleaning Show provides exhibitors with the conditions to reconnect with existing partners and generate qualified sales leads. Because the trade fair alternates between two cities, you're sure to come in contact with a variety of professionals. As an exhibitor, you're tapped into industry trends and important conversations. Many companies wait until the Cleaning Show to launch products so that they can start with strong early sales numbers.
If you're looking for more reasons to be convinced, here are the most recent numbers from the last live edition:
7,000+ professional visitors
100+ exhibitors
81% of visitors make the trip in order to discover new products
3-day conference programme
Industry Relevance
The Cleaning Show is both the largest and longest running trade fair for cleaning and hygiene. It's a trendsetter and the most influential marketplace in the country. Manufactures and suppliers of all types of cleaning and hygiene products can freely network with decision makers and influencers looking to source new solutions for their business. Buyers are able to do all their purchasing in one place since the Cleaning Show covers the entire value chain. Exhibitors showcase the newest and best in detergents, cleaning equipment, cleaning services, accessories, cleaning tools, protective gear and clothing, cleaning products and devices.
Editions of the fair alternate between London (ExCeL London) on even years and Manchester (Manchester Central) on odd years. This way each edition has a different feel and exhibitors are able to reach new audiences. The pandemic has contributed to the rising standards of cleanliness, hygiene and disinfection, which has made the Cleaning Show even more relevant. There's interest in cutting-edge innovations and advancements in cleaning technology, and visitors are always on the lookout for standout products.
It's crucial to highlight that the fair is owned by the British Cleaning Council and Quartz Business Media, publisher of Cleaning & Maintenance magazine (C&M). The British Cleaning Council makes it a point to invest proceeds from the Manchester Cleaning Show back into the cleaning industry in the form of research, grants, consultation services, campaigns, and generating positive publicity for the sector. Another reason why this show has a solid following and great influence in the industry as a whole.
Exhibitors target the Cleaning Show, because it's the easiest way to penetrate the British market and participate in an industry that's valued at £55.5 billion.
Who Are You Going to Meet?
The Cleaning Show is the meeting ground for all players in the UK. You get to network with trade visitors from all corners of the country. Exhibition halls have booths from companies such as Imperial Polythene, 2 pure, LAVOR, bcc, Lamix, Uhub, SOAP 2, soluClean, Ionic Systems, Apex Supplies, TTS and Kennedy Integrated Hygiene Solutions.
Cleaning and facility management have broad applications, resulting in attendance from a variety of professionals working in non-related industries. As an exhibitor, you'll have a chance to pitch your products to local and regional government authorities, public services and transport providers, residential and care home providers, hoteliers and housekeepers, facility and estate managers, retail and leisure facilities, wholesalers and distributors, and cleaning businesses. This variety means you are able to diversify your revenue stream.
Additional Value of Attending
In addition to the stellar business opportunities, attendees can also sit through a 3-day conference. Each edition has its own specific theme. For the upcoming edition, the banner says 'The Cleaning Sector in 2023 – Driving Change' and the focus will fall on the continuous changes that are faced by the cleaning and hygiene sector due to the COVID crisis. The lineup of speakers is as always stacked with members of leading trade associations and industry organisations.
"Knowledge and learning are at the heart of the modern cleaning and hygiene sectors – learning from experience gained during the pandemic, learning from each other, and learning from mistakes made. The cleaning sector has been re-energised by its role during the pandemic, and the agenda continues to be driven by a strong and determined British Cleaning Council," said Neil Nixon, conference director for the Cleaning Show 2023.
What visitors can expect is a rich programme with a lot of lectures and discussions on topics like the progress since the pandemic, current obstacles and opportunities ahead, recruitment pressures post-Brexit; training and education, and sustainability.
In 2023, the London Cleaning Show will host the hotly anticipated CSSA Innovation Showcase, which is a showcase and launch pad for many innovative products, services and initiatives. If you are doing something new and revolutionary, this is where you should sign up. The feature takes place after an Innovator's Pitch, which is used to make the final selection. A panel of experts review and interview every entrant before making the final choice. Participating in the CSSA Innovation Showcase guarantees attention, direct feedback and an increase in lead generation. As a marketing tool, the showcase has no equal.
Past editions
THE CLEANING SHOW 2023
14.03.2023 - 16.03.2023
THE CLEANING SHOW 2021
02.11.2021 - 04.11.2021
How to get to THE CLEANING SHOW

On Foot
Manchester Airport – not advisable
Manchester Piccadilly Station – 18 mins via B6469

By Car
Manchester Airport – 20 mins via A5103
Manchester Piccadilly Station – 7 mins via B6469

By Public Transport
Manchester Airport – 37 mins via Transpennine Express
Manchester Piccadilly Station – 10 mins via Purple Line