The Munich Show - Mineralientage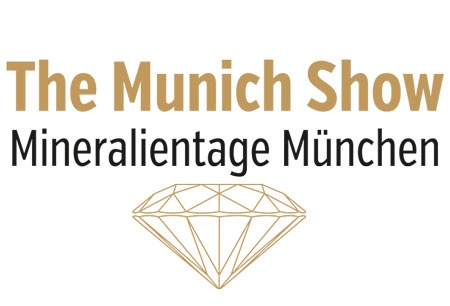 The Munich Show - Mineralientage
Germany, Munich
Book Online for The Munich Show - Mineralientage
Book Now
The Munich Show – Mineralientage will be returning with a live trade fair from October 22nd to October 24th, 2021 at Messe München in Munich, Germany. Participants will be able to buy and sell a wide array of nature's mineral wonders guided by the latest, most comprehensive coronavirus prevention measures.
A Brief Overview of The Munich Show - Mineralientage
All the richness and diversity of the vast mineral world is showcased at THE MUNICH SHOW – MINERALIENTAGE held, as the name says, in Munich, Germany. Guests can find all manners of minerals and gems along with fine jewellery of great craftsmanship and attention to detail. It's an incredible international exhibition that's geared towards introducing supply to demand, which is why it should not be missed. You get to meet senior buyers from all over the world and increase your brand awareness.
We operate with a large database of properties in the city and are flexible when it comes to hotel bookings for international trade shows. GETA ltd has one mission – to tailor a unique experience for every work trip. It's why we work to cut down on accommodation costs and seek out the ideal location. You book a hotel in Munich for THE MUNICH SHOW – MINERALIENTAGE that's in an excellent location near Messe München and well connected to public transport.
Why Your Visit Is Worth It
There's a reason for THE MUNICH SHOW – MINERALIENTAGE to distinguished with the title of largest mineral show in Europe and it's the sheer size and scope of the event, which definitely aid you in growing your professional network and generating leads. Here's some key data from last edition:
1250+ international exhibitors from 60+ countries showcased at the event;
40,000+ international trade visitors and members of general public made the trip;
50,000 square metres of exhibition space used.
Industry Relevance
THE MUNICH SHOW – MINERALIENTAGE has been going strong since 1964 and editions are held every single year at Messe München. The way an edition typically breaks down is that there's one day reserved for trade visitors (Friday) and two days, where the general public can come and see the rich assortment of gems and minerals (Saturday and Sunday). The product categories on display are quite numerous with collector's minerals & high-end mineral specimens, rough stones & cutting material (wholesale), gemstones, jewellery, decoration and interior design with stones, stone art and extraordinary gemstone carvings, fossils and fossilized wood. What's more every single edition has its own specific theme and numerous special areas like the "Young Designers Corner" or "Collector's cabinets".
Who Are You Going to Meet?
In stark contrast to other shows, THE MUNICH SHOW – MINERALIENTAGE skews towards the general public – families, enthusiasts, amateur jewelers. The show's framework opens you up to a varied crowd of end consumers. Organisers have included a lot of activities for children and a certain amount of the programming focuses on making your own jewellery. Although in a much smaller way, you still get to make direct sales to a receptive audience. Outside of this circle there are professional collectors who will exhibit their own collections, and possibly scout for brand new additions.
How to get to The Munich Show - Mineralientage

On Foot
45 min Bike ride from HBF

By Car
From Munich HBF ~30 min
From Munich International Aiport - 30 min

By Public Transport
From Munich HBF with U2 (13 stops) for 23 min to Station Messestadt West
From Munich International Aiport - S8 to Munich Daglfing Station /1 min transfer to Daglfing Bahnhof Ost/ and then with bus 183 to Messestadt West ~ 55 min
Hotels
Venue