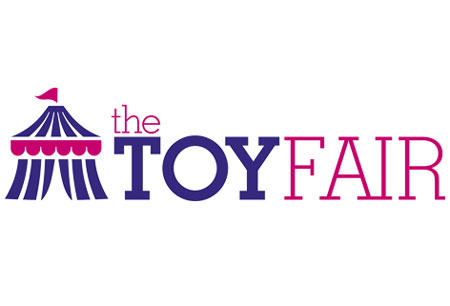 the TOY FAIR
London, UK
Book Hotel Online for the TOY FAIR
Book Now
Toy Fair Update
The 2024 edition of the TOY FAIR will be held as a live exhibition from 23.01.2024 to 25.01.2024. Olympia London will be the event's host venue. At present, the United Kingdom does not have Covid-19 safety measures implemented at its venues. Yet, attendees arriving from China should take into consideration that because of the instated travel limitations, they will have to present a negative test result no older than two days upon arrival in the country.
A Brief Overview of the TOY FAIR
There's no other event for the toy industry with as big a scope as the TOY FAIR in the UK. The international exhibition takes place in London, UK and each year brings together top buyers from around the country and the world to survey the latest in children's toys, games and hobbies. It's an incredible procurement program that not only manages to generate millions in sales, but creates an in-depth snapshot of current trends.
GETA ltd has organised many business trips in London and we have a large database with hotels, hostels and apartments across all price points and in all parts of the city. We book hotel rooms for the TOY FAIR that are close to Olympia Exhibition Centre and have good connections to public transportation. You're located minutes away from bus stops and metro stations. Your commute is also short and pleasant. We create a well-rounded business travel experience and this means taking advantage of our many other travel services. In addition to accommodation for exhibitions, GETA ltd is able to organise airport transfers, build exhibition booths and place reservations on meeting rooms in your name ahead of time.
Why Your Visit Is Worth It
One of things that makes the TOY FAIR stand out compared to other toy fairs is its size. It's smaller compared with other events, which is also a good thing, because it helps you stand out and not get lost in the shuffle. You have more foot traffic and generate qualified sales leads every day. Many exhibitors wait until the toy fair to release new products and make strong first sales. You'll earn back exhibiting costs on the first day and build professional relationships at a more relaxed pace:
260 international exhibitors showcased at the event;
22,000 square metres of exhibition space used.
Industry Relevance
The TOY FAIR is an institution in Britain as the exhibition emerged right after World War II as a platform for the British Toy Manufacturers Association. The very first edition was held in 1954 in Brighton and over the decades, the event travelled all over the country before it settled in Olympia Exhibition Centre in London. Editions are held at the start of every year during January so that buyers preview the latest toy designs and models. The TOY FAIR kicks off the calendar year and sets the major trends that will define the next twelve months.
Product categories are many and varied from wooden toys and party games to applied arts, dolls, plushies and children's books. The TOY FAIR also has a varied program and thematic zones like the Relaxation Garden, the Toymaster Members Lounge, the TOY FAIR TV Studio and the Demo Zone. There's always something happening and you're able to meet a wide variety of trade visitors from all over the country. The exhibition is the best way to establish a name for yourself in the UK and build a strong reputation.
Who Are You Going to Meet?
If you're hoping to grow your contact list with decision makers at different levels in the retail and distribution circles for toys and games, the TOY FAIR is the right fit for you. Trade visitors come from numerous backgrounds and you can hope to meet with buyers, merchandisers, licensors, play specialists, marketers, inventors, designers, suppliers, distributors, importers, agents, educational specialists and more. That's a good variety to meet in person and push for stronger brand awareness and penetration into new markets. Companies that frequent the event are Jumbo, TOMY, Gibsons, Coiledspring Games, 8th Wonder, Le Toy Van, Tobar.
Now onto exhibitors. You have a good mix of companies that regularly attend the TOY FAIR. The exhibition halls have booths from Puzzle Post, My Little World, Simba Smoby Toys, Sinco Toys, VR Distributions UK, ToyTopic, MOOD BEARS, One for Fun, PLAYMOBIL & Elf on the Shelf.
Additional Value of Attending
The Toy Fair has a lot going on outside the networking. The opening day is when the annual Toy Industry Awards ceremony is held, which is organised by the British Toy & Hobby Association and the Toy Retailers Association. Only the most excellent manufacturers and retailers receive distinction and celebration. The last edition before the pandemic gave the top prizes of Toy of the Year and Retailer of the Year to MGA Entertainment and Smyths Toys in 2020.
In 2020, organisers held the very first Influencer Day, which marked a new chapter for the trade show in response to the growing importance of social media, especially TikTok, in making sales. Organisers invited a wide spectrum of toy influencers to generate buzz and prime end consumers about what's new. As an exhibitor, it's quite the advantage to be able to form partnerships and get an additional boost in visibility. Influencers filmed what was on display and toy demonstrations at the Content Creation Zone to their audience.
The Demo Zone is the best way to convince potential buyers to purchase your products. Exhibitors showcase their newest products in action and highlight what makes them unique. Plus, you'll have a lot more opportunities to get your due attention thanks to Toy Fair TV, which broadcast products from different exhibitors across the entirety of the show.
Past editions
the TOY FAIR 2023
24.01.2023 - 26.01.2023
the TOY FAIR 2022
25.01.2022 - 27.01.2022
How to get to the TOY FAIR

On Foot
from the Central Station on 37 Wharfdale Rd - 1h 47min walk

By Car
from the Central Station on 37 Wharfdale Rd - 28 min
from Heathrow Airport is 25 min car ride

By Public Transport
from King's Cross St. Pancras Underground Station tke the blue metro line in direction Northfields fro 12 stops to Barons Court Station. From here you have additional 10 min walk to the venue (total = 36 min)
from Heathrow Airport walk to Hatton Cross Station and take the blue metro line in direction Cockfosters for 10 stops to Barons Court Station and in another 10 min to the venue (total = 46 min)