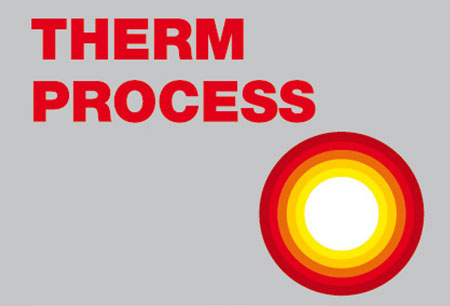 THERMPROCESS
Düsseldorf, Germany
Book Hotel Online for THERMPROCESS
Book Now
Event Update
The 2027 edition of THERMPROCESS will occur at Messe Düsseldorf. The event will be hosted as a face-to-face trade show and will not feature Covid-19 safety measures due to the removal of the pandemic-related restrictions within Germany. The event will occur alongside GIFA 2027, NEWCAST 2027 and METEC 2027 between 21.06.2027 and 25.06.2027.
A Brief Overview of THERMPROCESS
THERMPROCESS arrives in Düsseldorf, Germany, for five days to capture the latest innovations in the fields of heat technology and thermos process technology. The international trade fair is the platform for business connections, procurement and information in the field, which is guaranteed to attract senior decision makers, experts and buyers. Its tight focus and small scope makes it all the more relevant for growing your profile on a global level.
GETA ltd understands that exhibitors need comfortable accommodation when travelling, a good price and strategic location. That's what we bring to our clients. Hotels for THERMPROCESS in 2023 are going to be in high demand so get in touch early to get the best deals. Stay close to Messe Düsseldorf and keep expenses low at the same time. Access to public transport is a given. Plus, we help you with logistics, if you need. GETA ltd can arrange rent-a-cars and airport transfers. Large groups are more than welcome. We can accommodate as many people or more. From consultation to booking, it takes just a single business day!
Why Your Visit Is Worth It?
The main strength of THERMPROCESS is that it's a highly specialised event, which means that you meet with only the right potential buyers. You don't have to worry about low-value contacts. Plus, the structure of the event and support programme ensures you get the best conditions to raise your brand visibility. THERMPROCESS is spaced every four years so the financial strain to rent a booth is lower compared to annual events. Here is the data from last edition:
337 international exhibitors from 34 countries showcased at the event;
5900+ international trade visitors made the trip;
18,000+ square metres of exhibition space used.
Industry Relevance
THERMPROCESS takes place every four years co-located with three other highly specialised trade fairs that combined offer cutting-edge solutions for industrial manufacturing. These events are GIFA (foundry technique), METEC (metallurgy) and NEWCAST (casting products), which are hosted at Messe Dusseldorf, and called the Bright World of Metals. THERMPROCESS is the premier platform for showcasing the latest in thermo process technology and heat technology.
The product assortment covers the entire value chain - insulation, laboratory equipment, pumps, quenching plants, refrigeration equipment, furnace building materials, chimneys, conveyors, drives, fans and industrial furnaces to name a few. You'd be happy to know that the trade fair is a world leader in this sector and has been going strong since its foundation in 1974, so it only elevates your brand.
Who Are You Going to Meet?
As you're interested in growing your market reach beyond your country, we're going to profile THERMPROCESS geographically. First, it's important to note that the trade fair is equally split down the middle when it comes to nationals and internationals attending THERMPROCESS. Half of all trade visitors and exhibitors are foreign nationals. After Germany, the countries with the largest share come from Europe, followed by Asian countries like China and Japan, then by South and Central America, and the USA. The reasons to attend the event for trade visitors are many – look into trends, look for new suppliers, decide on new purchases and placing direct orders.
Additional Value of Attending
What's special about the Bright World of Metals is the dedication to innovation especially when it comes to green technologies. The ecoMetals Trails is the much talked-about feature that points buyers towards exhibitors, who are doing essential work in creating climate-neutral solutions. The trails have guided tours that take visitors through a series of key companies along the metallurgical value chain. These are the four pillars of the ecoMetals Trails:
Resource efficiency: These are the secondary raw materials, which showcase sustainable rebirth through metal recycling. The end of the product is the first link in the value chain.
Energy efficiency: Heat treatment is indispensable for high product quality. Heat recovery is increasingly part of the processes.
Emissions reduction: A resource-saving, low-emission metal production and processing helps the environment – and the economy.
Innovation: Economy and technology in harmony with nature. Sustainably produced with environmentally friendly processed products.
ecoMetals Trails were a resounding success in 2019. Trade visitors received a crash course in the world of green innovations, while exhibitors found long-term business partners. The feature is especially useful for newly established companies, who need the initial push to grow and develop.
The last highlight of the programme is the THERMPROCESS Symposium. It's the industry guide to technological breakthroughs in the field of thermoprocessing technology. For 2023, the first day is dedicated to "Energy Transition (Energiewende)". Here you can expect to learn about the scientific, political, and regulatory aspects of energy transition for the thermoprocessing industry.
The other two days are where experts and exhibitors will take to the stage to guide visitors through the technological advancements made during the last four years. Industry 4.0 is here to stay and there will be presentations on digitalization of processes and plants, as well as technical solutions geared towards tapping full productivity potential. Other major topics include flexible and resilient processes and technologies for new global challenges; energy-efficient, sustainable and low-pollution thermoprocessing technology for effective climate protection; and the contributions of thermoprocess technology to recycling for an integrated circular economy.
The Outlook for 2023
THERMPROCESS 2023 returns to Messe Dusseldorf, bringing with it a packed programme and exciting possibilities. The entire metallurgy industry waits to meet once again at the Bright World of Metals. What's new is the change in starting date. Usually held in the second half of the week, THERMPROCESS is moved towards a Monday starting day. The edition will conclude on Friday. Organisers made this change in accordance with surveys of both trade visitors and exhibitors.
Expectations are quite high as much has changed technologically in the last four years. Plus, this will be the first post-pandemic edition and that comes with a certain level of importance. It will be the first opportunity for collaborators and partners to reestablish contact again, and get back to business as usual.
Past editions
THERMPROCESS 2023
12.06.2023 - 16.06.2023
Coincided with GIFA, METEC, and NEWCAST 2023
58%
of visitors were decision-makers
69%
of visitors were from abroad
78%
of visitors had concrete investment plans
76%
of exhibitors were from abroad
How to get to THERMPROCESS

On Foot
from Dusseldorf Hbf is 1h 30 min walk or 30 min with a bicycle
1h 5 min with a walk or 25 min with a bike

By Car
from Dusseldorf Hauptbahnhof the ride will take you 30 min (~9 km)
from the airport there are only 15 to 20 min (~9km)

By Public Transport
From the Dusseldorf Central Station U-Bahn Nr U78 will get you there for 26 min
From Dusseldorf International Airport to Messeplatz you need to change transport with either of this 3 options:
- From Airpot Terminals A/B/C: 6 stops with Bus 760 to Freiligrathplatz and then U78 to MERKUR SPIEL-ARENA/Messe Nord and within 7 min walking distance you will reach the Messe*
- SB51 from Flughafen Terminal A/B/C to Theodor-Heuss-Brücke and then with U78 to MERKUR SPIEL-ARENA/Messe Nord and within walking distance you will reach the Messe*
- from Terminals A/B/C take bus 721 for 6 stops to 'Am Hain', transfer to bus 722 for another 4 stops to Messe Congress Center and within walking distance you will reach the Messe*
* every choice will take you from 30 to 40 min