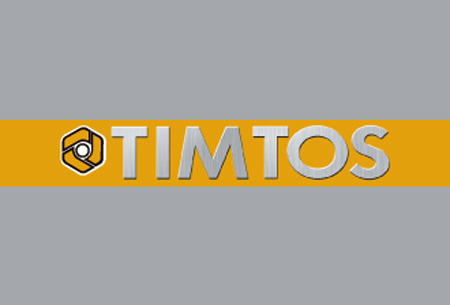 TIMTOS
Taipei, Taiwan
Event Update
The 2025 edition of TIMTOS will be held between 03.03.2025 and 08.03.2025 as a live trade fair. The Taipei World Trade Center will be the hosting location for the edition and will feature the newest Covid-19 safeguards such as social distancing. Because of the travel restrictions instated at Taiwan's borders, attendees will have to present upon arrival documentation such as negative PCR test results.
A Brief Overview of TIMTOS
There's no other show meeting the needs of the machine tool sector in Taiwan like TIMTOS. This mega show demonstrates the strengths and innovations of all major Taiwan companies, but is also a major international procurement platform. Many countries send official delegations to do market research and source new products. Product launches and demonstrations show you all the latest technological advancements and trends in the world right now.
Book hotels for TIMTOS at attractive rates in a great location close to Nangang Exhibition Center. GETA ltd plans every detail of your business trip so you don't have to waste any time and spend on accommodation. Our team works with hotels and hostels across Taipei and knows all the top hotel deals. Send us your budget and we'll send you back a list with preferred offers. Large groups are welcome. You're sure to stay near public transport connections. In addition to accommodation, GETA ltd assists in other ways. You can count on us to book an airport transfer or book meeting facilities in your name ahead of time.
Why Your Visit Is Worth It
Taiwan is known as one of the fastest growing and modern economies, which presents exhibitors with fresh opportunities to generate solid sales leads and penetrate a competitive market. TIMTOS opens the doors. Exhibiting costs are a smart investment with a quick return. TIMTOS 2023 is expected to showcase over 1000 exhibitors across 6100 booths. Don't miss out on the opportunity to be one of them.
Industry Relevance
Taipei International Machine Tool Show (TIMTOS) has entered its fourth decade and stays on the cusp of innovation in the world of machine tools and equipment. Held since 1983, TIMTOS is the biggest marketplace in Taiwan and a major cross-border procurement platform. Editions take place every year in March at Nangang Exhibition Center.
TIMTOS provides the full assortment of products and solutions to buyers. Exhibitors showcase and demonstrate their newest models of metal cutting machine tools; cutting tools, tooling system & accessories; laser punching machines tube & wire processing; welding, vibration grinding, surface treatment equipment; additive manufacturing and future manufacturing. As you can see, the exhibition halls have everything a buyer might need to outfit their facility.
The pandemic has certainly had an effect on the industry. Now that the country is ready to lift its ban on international travel, the industry is in peak condition and trade visitors are eager to check out what foreign companies have to offer. The 2023 edition also introduces a new slogan "Keep Rolling in Metalworking," which shows the industry's and organisers' dedication to making metal processing smarter, more efficient, and more sustainable. Another tour guide will navigate visitors through all the National Pavilions on site.
Who Are You Going to Meet?
TIMTOS, in its role as the single most important industry platform in Taiwan, is considered the true home to major national and international giants like Chin Fong, Earth-Chain, FFG, TTGroup, Delta, Siemens, igus, MAZAK, Mitsubishi, Hartford, SOCO, YOU JI, TAKISAWA and YCM. The list goes on, but you get a good sense of the calibre of brands that attend and the quality of trade visitors they attract in return. If you've been waiting to position yourself in Taiwan and get good leads on buyers from the surrounding region, this is where you should be.
As far as the audience goes, the biggest portion are domestic professionals. Internationally, you'll connect with trade visitors from countries in Asia and the MENAR region. India, Vietnam, South Korea, Japan, Malaysia and Turkey are well represented. Exhibitors interact with decision makers such as C-level executives, department heads, board members and owners. You're guaranteed a high volume of qualified sales leads.
Additional Value of Attending
Organisers present trade visitors with guided tours, which highlight the most impressive solutions and technologies that are changing the face of the machine tool industry. There are four tours that you can sign up for - "Smart Manufacturing", "The key to Advanced Manufacturing", "Precision Machining" and "Smart Manufacturing Ecosystem".
The support programme is filled with seminars, workshops and forums aimed at the dissemination of information from top experts. The Insights Stage is where you'll hear about all the work being done in improving manufacturing and processing. In 2023, the most anticipated events are going to be the seminars on Marine & Offshore Machinery and Sustainable manufacturing. Visitors are also excited about the series of Maker Workshops that run every day and are practice oriented. A total of four workshops are available to visitors. Finally, the Insights Stage will host a roundtable discussion on the topic of Greening The Machine Tool Industry.
Media coverage is quite important during the trade show. Organisers have embraced the medium of podcasting and the Podcast Live is a beloved feature. It's a smart way for international visitors, who were unable to attend, to tune in and receive information on what's happening. During the pandemic, TIMTOS shifted to a hybrid format and introduced "Live Tour @ Showground" and "Media Eye on TIMTOS x TMTS", which helped exhibitors do business despite the distance. The biggest success stories from these features were Mighty USA, EMIL Macchine, Faustino Pittori SRL, Hommel GmbH and Siemens Turkey, which were able to meet prospect buyers through 500 online sessions in total.
The Outlook for 2023
Based on current registration numbers TIMTOS is set to make a new record for the entire Taiwan event industry. The 2023 edition is projected to become the largest trade show with the most visitors and exhibitors since the Taiwan lifted its border control. Now that international travel is possible once again, TIMTOS 2023 will capitalise on the incoming foreign professionals, who have been waiting to attend the trade fair in person. The countries, which have confirmed delegations, include Vietnam, India and Turkey.
The 2023 is set to make changes to its current format and introduce three new areas, which will reflect the current technological advancements that are transforming the industry – "Advanced Metalworking Technology," "Additive Manufacturing" and "Future Manufacturing."
Past editions
TIMTOS 2023
06.03.2023 - 11.03.2023
Hybrid due to Covid-19: live + digital
TIMTOS 2022
21.02.2022 - 26.02.2022
TIMTOS 2021
15.03.2021 - 20.03.2021
Edition was held digital to prevent the fast spread of COVID-19.
TIMTOS 2019
04.03.2019 - 09.03.2019
100,000
SQ M of Exhibition Area
TIMTOS 2017
07.03.2017 - 12.03.2017
100,000
SQ M of Exhibition Area
How to get to TIMTOS

On Foot
Taipei Songshan Airport – not advisable
Taipei Main Station– not advisable

By Car
Taipei Songshan Airport – 16 mins via Wan Tung Avenue
Taipei Main Station – 13 mins via Civic Avenue and Wan Tung Avenue

By Public Transport
Taipei Songshan Airport – 40 mins via Minquan Main Line
Taipei Main Station – 20 mins via Bannan Line