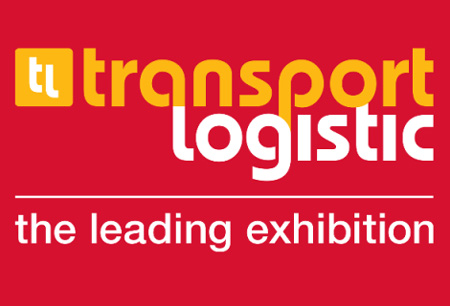 transport logistic
Munich, Germany
Book Hotel Online for transport logistic
Book Now
Event Update
The Transport Logistics 2025 event will be held from 02.06.2025 to 05.06.2025. COVID-19 protective measures will be in place for the physical event. Local authorities have given their approval to the absence of sanitation protocols, according to the organisers of the fair. This is due to the improving pandemic situation, which resulted in the removal of the domestic and travel restrictions.
A Brief Overview of transport logistic
The rapid technological growth and the intensifying globalization have spurred the transport and logistics industry into a new era. Transport logistic reflects the innovations and breakthroughs in every area of transportation–maritime logistics, air cargo, inland transportation and rail freight transportation. The international exhibition operates in Munich, Germany, with key international decision-makers present and an invested audience consisting of buyers and experts alike.
Make your business travel booking for transport logistic through GETA ltd for comfort and enjoy first pick from the top hotel rates in Munich, Germany. We make sure your hotel accommodation for exhibitions doesn't cost you a small fortune. Hand our team a price range, and we will send you the best hotels close to Messe Munich. Get in touch early enough, and we'll be able to place you a few minutes away on foot. Your booking will always be close to a bus line or the metro for a quick commute. GETA ltd has handled groups of all sizes, so you are in the best possible hands. Give us a call today and receive your top hotel offers immediately.
Why Is Your Visit Worth It?
Unsure whether you'll get a good return on investment going to transport logistic? We have taken out key details from last edition's statistics to show you just how important this exhibition is for the industry and how it positions you in an excellent place to win big:
2,300+ international exhibitors from 63 countries showcased at the event;

64,000+ international trade visitors from 125 countries made the trip;

114,000+ square metres of exhibition space used

10 exhibition halls

200+ experts in the high-quality conference program
What's even more impressive is that audience numbers have greatly increased over the years pre-pandemic and show great potential. Consistently exhibiting at transport logistic increases chances for you to meet valuable contacts and expand your professional network. Not to mention the high qualified sales leads.
Industry Relevance
Transport logistic adopts a biennial show format, with editions running at Messe Munich at the beginning of summer. The event has been on the scene since 1978 and functions as a cross-border platform for all things transport, logistics, and mobility. The entire value-added chain in the industry is covered.
This is due to the product portfolio showcasing IT and telematics, telecommunications, vans trucks, transportation, auto ID. It also includes cargo trucks, communication systems, e-business, freight forwarding, and navigation systems. Warehousing, rail vehicles, cranes, lifting devices, air transport and other wares are also on display. The exhibition currently ranks as the undisputed industry leader on a global level and also delights trade visitors with an in-depth program that offers conferences and special events. Thanks to the success of the brand, there has been a popular satellite event occurring in China.
Part of the reason transport logistic maintains its reputation is its location. Germany is a well-recognised leader in the world of logistics, and Munich has some of the best infrastructure in the whole of Europe. It makes sense for Munich to be hosted from its excellent road and rail connections to the impressive Munich airport.
Who Are You Going to Meet?
One reason to include transport logistic in your business travel itinerary is that fact the exhibition has been steadily growing in numbers. Organisers reported the edition noted an increase of 5.4% in exhibitors and 9.5% in trade visitors that come to the event. This denotes a healthy growth trajectory and even more opportunities for exhibitors to position themselves internationally in new regions. Some of the companies that have exhibited include China Railway Container Transport, DP World, Heathrow Airport, Kerry Logistics and Maersk. All names above are leaders in their country's market, which only proves just how important a meeting place transport logistic is.
The trade fair boasts a great rate for international visitors. You're in a prime position to meet with top decision makers from all over the world. The countries with the strongest representation from exhibitors after Germany are the Netherlands, Italy, Belgium, France, Austria, Spain, the UK, the Czech Republic, Poland, and China. The quality of visitors is also impressive. Department heads, managing directors, board members, division heads and independent entrepreneurs make up for the big chunk of all visitors so you know you'll reach a lot of people with real purchasing power.
Still, a big percentage of visitors are employees, civil servants and skilled workers, who have come to research new products, machinery and services. Last but not least, students, pupils and trainees make up 11% of all visitors, who are looking to get their start in the logistics industry.
Additional Value of Attending
If you attend transport logistic, you also gain access to air cargo Europe. This is the world's leading air cargo exhibition. No competition anywhere else in the world. The specialised event targets all relevant links in the supply chain and attracts major international airlines. You definitely don't want to miss out on the conference programme.
One of the biggest highlights of transport logistic is the conference. You have over 80 sessions to attend, which go through the hottest topics of the day. Only top experts are invited to participate and they engage in lively discussions to propose workable strategies. In recent years, conversations circle topics such as the impact of digital transformation, sustainability solutions and concepts and the recent challenges posed by the coronavirus pandemic. It's a conference that you really don't want to miss!
Past editions
transport logistic 2023
09.05.2023 - 12.05.2023
Incorporated/co-located with Air Cargo Europe 2023
transport logistic 2021
04.05.2021 - 07.05.2021
Edition was held digital to prevent the fast spread of COVID 19
35%
International Participants
501
Average Number of Participants per session
transport logistic 2019
04.06.2019 - 07.06.2019
125,000
SQ M of Exhibition Area
TRANSPORT LOGISTIC 2017
09.05.2017 - 12.05.2017
125,000
SQ M of Exhibition Area
How to get to transport logistic

On Foot
45 min Bike ride from HBF

By Car
From Munich HBF ~30 min
From Munich International Aiport - 30 min

By Public Transport
From Munich HBF with U2 (13 stops) for 23 min to Station Messestadt West
From Munich International Aiport - S8 to Munich Daglfing Station /1 min transfer to Daglfing Bahnhof Ost/ and then with bus 183 to Messestadt West ~ 55 min