TRUSTECH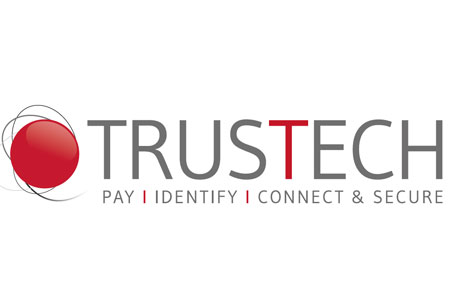 TRUSTECH
France , Paris
Covid-19 Event Update
TRUSTECH will return for its 35th anniversary edition at the end of November at the Paris Expo Porte de Versailles in Paris, France. The physical event is now scheduled for November 29th – December 1st and organisers are working hard to establish a safe environment during the COVID-19 pandemic. This will include safety precautions such as attendees needing to show vaccination passports, proof of recovery or negative test results before entry. Furthermore, attendees must wear masks and maintain the specified social distance.
A Brief Overview of TRUSTECH
TRUSTECH dives deep into the world of cutting-edge advancements and services within banking, finance and security. The international fair trade has a strong focus on payment technologies and is one of the leading platforms for innovation in its category. You can expect some serious decision makers from finance, business and even government to come to Cannes, France in anticipation of new trends on a global level. Attendance guarantees access to regions and business opportunities.
Business trips are time-consuming to plan on your own and it's best you hire someone who knows the city. GETA ltd has a large database of hotels and guesthouses in and surrounding Cannes across every hotel category. What we need from you is the size of your party and what your budget is and we tailor your professional accommodation accordingly. Book a hotel in Cannes for TRUSTECH that is a good fit for your budget and has sufficient access to public transport! It's how we elevate business travel.
Why Your Visit Is Worth It
In this one event, you have the entire world of financial world focused on what's new on the scene and with interest in forming long-lasting partnerships. TRUSTECH is easily the one exhibition not to miss out, whenever it arrives. We have drawn some key highlights from last edition's turnout:
250 international exhibitors and sponsors;
8000+international trade visitors from 140+ countries made the trip;
200 top international speakers talked at the conference;
90 international partners.
Industry Relevance
TRUSTECH has existed in Cannes, France since 1985 when the technology for smartcards broke into the world, so the exhibition has been tracking developments in the telecommunications and information technology sector since its inception. The annial event used to run under the name of CARTES SECURE CONNEXIONS until its inevitable rebranding in 2016 as the scope of the product portfolio broadened. Exhibitors showcase at Palais des Festivals the latest breakthroughs in enrollment, POS, AI, online and digital payments, cybersecurity, application security, POS, authentication, hardware tokens, sensors, connectivity and lifecycle management. We're only scratching the surface. What's more, TRUSTECH is home to a highly influential conference that's at the forefront of emerging technologies and trends.
Who Are You Going to Meet?
The interest in TRUSTECH comes from all major areas. Trade visitors represent governments, the citizen industry, public security, banks, payment institutions, enterprise security and connected objects, and retail. Delegates from all these fields occupy high positions – CEOs, directors, heads of departments, product and project managers. They come from companies like MASTERCARD, DISCOVER GLOBAL NETWORK, AMERICAN EXPRESS, INGENICO, SWIFT, THALES, GEMALTO, IDEMIA, INFINEON TECHNOLOGIES AG and PAX. Their reasons to attend run from simply informing themselves about new products and services to looking for new suppliers. It's exactly the kind of environment you want to find yourself. TRUSTECH gives you a boost in brand recognition and sales leads from high-ranking representatives.
Past editions
TRUSTECH 2021
30.11.2021 - 02.12.2021
TRUSTECH 2020
01.12.2020 - 03.12.2020
Cancelled because of COVID-19
TRUSTECH 2019
26.11.2019 - 28.11.2019
TRUSTECH 2018
27.11.2018 - 29.11.2018
How to get to TRUSTECH

On Foot

By Car

By Public Transport
Hotels
Venue