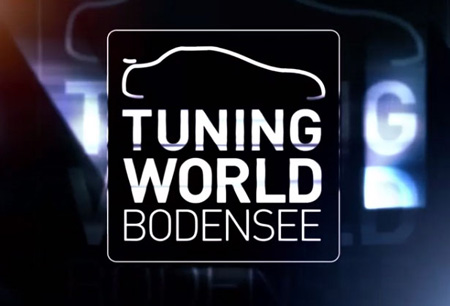 Tuning World Bodensee
Friedrichshafen, Germany
Book Hotel Online for Tuning World Bodensee
Book Now
Event Update
Tuning World Bodensee 2024 will be hosted as alive trade show between 09.05.2024 and 12.05.2024. Due to the country removing its pandemic-related limitations, the venue (Messe Friedrichshafen) will not feature Covid-19 safeguards.
A Brief Overview of TUNING WORLD BODENSEE
Want to see what the latest trends in car tuning, sports cars and car electronics are? Then TUNING WORLD BODENSEE is where you need to be in order to experience the wealth of car parts, paints and accessories that go into tuning any vehicle. The international trade fair is the definitive tuning show in Europe and doubles as a thrilling celebration of the need for speed, complete with action-packed demonstrations and shows. Are you ready to hit the pedal to the metal? Friedrichshafen is waiting.
GETA ltd tailors your hotel accommodation for TUNING WORLD BODENSEE to your every need. We know how important it is to stay within budget, so you can count on us to send you only the top hotel rates in Friedrichshafen, Germany. Whether you need affordable rooms or high-end suites, our team delivers the very best. Large groups are always welcome. Book hotels near Messe Friedrichshafen and enjoy ample connections to public transport. GETA ltd assists you every step of the way. Take advantage of our bonus services like airport transfers, booking meeting facilities and rent-a-cars. It takes you only a few hours to mix and match the services you need and have your business trip planned.
Why Your Visit Is Worth It
If you wish to create brand recognition in the upper echelons of your business sector and have a broader appeal internationally, TUNING WORLD BODENSEE is where you go to make a name for yourself. It's the only tuning show of its size in Europe. Exhibitors come in contact with a big, thriving community of car enthusiasts and quickly see a return on any investment related to your attendance. Let's have a look at the statistics for its previous live edition:
87,300+ international trade visitors
900+ international exhibitors
1600+ cars on display
Industry Relevance
TUNING WORLD BODENSEE is an annual tuning show founded in 2003 and located at Messe Friedrichshafen in the border triangle of Germany, Switzerland, and Austria. It's a real tuning fair, the largest in Europe, showcasing everything from rims and chassis to foils, detailing, body kits, fashion and electronics. If a person loves their car and they tune it, then they will attend ready to make purchases. The tuning show provides a 360-degree overview of brands from newcomers to the industry veterans.
Not only is TUNING WORLD BODENSEE the first address for the entire tuning industry, but it's also a pioneer for many events throughout Europe. Here at Messe Friedrichshafen, everything that tuners need and fans love is bundled into one place, bringing the entire tuning community together with an ingenious mix of scene, party, community, and a desire to buy.
The fair offers a range of highlights that visitors can enjoy, including an array of hot cars and cool newcomers, devices to die for, and opportunities to connect with other tuning enthusiasts. But it's not just about doing business. TUNING WORLD BODENSEE keeps visitors coming back with a program that's getting hotter with each edition. Visitors are spoiled for choice with competitions, shows and performances.
Who Are You Going to Meet?
TUNING WORLD BODENSEE is the only business platform for manufacturers and suppliers in the tuning industry in Europe that matters. Car culture in Germany is strong, so the location fits perfectly with the goals of the show. Furthermore, the strategic location close to Switzerland, Austria and Liechtenstein secures a steady stream of professionals and tuning enthusiasts to come. During its twenty-year history, the tuning show has found an audience with communities based in Italy and Alsace.
One of the best things about TUNING WORLD BODENSEE is the sense of community that you feel when you're there. From the moment you arrive, you're surrounded by like-minded individuals who share your passion for tuning. The event is not just about showcasing products, but it's also about building relationships and connecting with others who love cars as much as you do.
Additional Value of Attending
No matter what interests you in tuning and car culture, TUNING WORLD BODENSEE delivers it to you in spectacular fashion. Between special areas and thrilling programming, you'll have a tough time deciding on how to spend your time.
If you are a fan of adrenaline-pumping car stunts, then you cannot miss the RAVENOL Drift Area. This is the place where some of the best drivers in Europe gather to showcase their skills and give the audience a thrill. The Drift Area is known for its spectacular drift shows that leave the crowd speechless. The sound of roaring engines, screeching tires, and the smell of burning rubber fills the air, creating an electrifying atmosphere that cannot be replicated anywhere else.
The Drift Area runs for all four days of TUNING WORLD BODENSEE, and there is never a dull moment. Shows are spread out throughout the day, so you're sure to catch one at any hour. There are no entry fees to pay. Just show up, grab a drink and have a good time. It's also worth noting that you can definitely experience the thrill of a good drift. But you don't have to know how to do it. You only need to sign up for a spot on one of the drift taxi rides available. Just be sure to be quick to claim a spot. Taxi rides are limited in number!
But that's only the start. TUNING WORLD BODENSEE gives car clubs and private owners the opportunity to showcase their masterpieces of car tuning on the show floors. The PRIVATE CAR AREA is dedicated to the best cars on the scene. If you belong to a club, then the CLUB AREA is the best place to showcase your work.
Other terrific highlights include the Style Mile, the European Tuning Showdown and the E-sports ARENA, the last of which has garnered a lot of popularity among gamers. The arena is outfitted with12 high-end competition simulators, which recreate the experience of competitive racing with the most powerful cars ever made. Enjoy motorsport in a completely safe and fun environment.
Past editions
Tuning World Bodensee 2023
18.05.2023 - 21.05.2023
Tuning World Bodensee 2022
26.05.2022 - 29.05.2022
TUNING WORLD BODENSEE 2019
03.05.2019 - 05.05.2019
95,000
SQ M of Exhibition Area
How to get to Tuning World Bodensee

On Foot
from Bahnhofplatz - 52 min or 20 min with a bike
From Bodensee Airport Friedrichshafen - 45 min walking or 12 min with a bike

By Car
from Bahnhofplatz - 11 min
From Bodensee Airport Friedrichshafen it is just 7 min

By Public Transport
no suitable public transportation from from Bahnhofplatz, nor from the nearest airport to messe