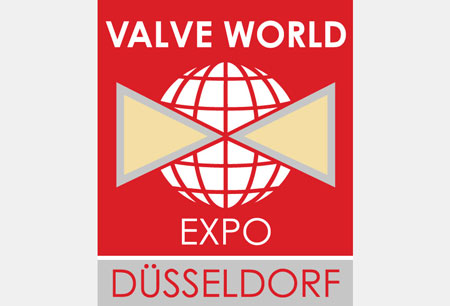 Valve World Expo
Düsseldorf, Germany
Book Hotel Online for Valve World Expo
Book Now
Event Update
Messe Dusseldorf will welcome VALVE WORLD EXPO at the end of 2024, as the major international trade fair will take place between 03.12.2024 and 05.12.2024. The in-person event will be held in the absence of strict Covid-19 safety precautions due to the removal of the country's pandemic-related restrictions.

A Brief Overview of Valve World Expo
Valve World Expo proves that even the tiniest detail, like valve technology and actuators, matters in this specialist international trade fair. The engineering community comes together in Dusseldorf, Germany, to showcase the latest innovations and discuss the practical implications of industrial valves and fittings. This event attracts all the major representatives of the manufacturing, industrial and power sectors, which gives you the perfect opportunity to grow your client database.
The upcoming edition of Valve World Expo in 2022 promises to be a dynamic event with visitors in the thousands, so make sure to book hotel rooms in advance. GETA ltd sends you the top hotel rates during the trade fair and handles your reservation in a matter of hours. We've sent exhibitors all over the world for over a decade and have a great network of hotels in Dusseldorf, Germany. Tell us your budget and how many people are travelling with you. We handle the rest. Book hotels close to Messe Dusseldorf to enjoy swift connections to public transport. GETA ltd pairs up your hotel booking for Valve World Expo with one of our many bonus travel services!
Why Is Your Visit Worth It?
Valve World Expo has established itself as a benchmark event in valve manufacture. As a result, it's the primary meeting point for the entire industry and a successful B2B sourcing platform. Meet with high-quality potential buyers and generate sales leads. The trade fair pays for itself and you manage to earn back all costs associated with exhibiting on the first day. You don't want to miss out on the opportunity to grow your professional network. The numbers speak for themselves:
700+ international exhibitors from 40+ countries showcased;
12,000+international trade visitors from 90+ countries made the trip;
43,000+ square metres of exhibition space was used.
Industry Relevance
Valve World Expo began its life in 1998 initially in Maastricht, the Netherlands where it remained until 2010, when it moved to the biggest Messe Dusseldorf in Germany. The trade fair has always adopted a biennial format and has successfully given rise to satellite events in Houston, Texas and Suzhou, China. Not only is Valve World Expo a massive meeting place for supply to meet demand, but also the first place for the latest news and innovations to break first!
Products on display include fittings, flanges, forgings, gasket materials, pipe products, pressure gauges, test equipment, CAD systems, clutches, cocks, springs and much more. Organisers prepare a stunning support program with presentations, demonstrations, and conferences as well. Valve World Expo oversees the entire value chain, which makes it a preferred procurement platform. The biggest buyers in the world attend in order to research products and solutions, connect with already existing partners and source new suppliers.
Who Are You Going to Meet?
Because valve technology has greater applications across numerous sectors, it's not surprising to see the trade visitors that frequent Valve World Expo to come from the oil and gas industry, chemical industry, power engineering, mechanical engineering, shipbuilding, engine and vehicle manufacturing, the food industry, aerospace, pharmaceuticals, waste water management, paper manufacturing, and shipbuilding.
It's precisely this variety in professional backgrounds that allows you to diversify your revenue streams and forge powerful contacts in new industries. As to what roles these trade visitors fill, you have your materials and plant engineers, quality inspectors, and suppliers and distributors of valves. We also have to mention professionals from the related casting, forging, industrial springs and seals fields. All visitors have some sort of decision making powers in their companies. This is good news to exhibitors, who are looking to debut new products and services.
Because Valve World Expo is based in Germany, a lot of exhibitors and visitors travel from the big European markets such as Italy, Spain, France, Turkey, the Netherlands and Great Britain. At the same time, countries like the USA, India, Taiwan, and South Korea have made an impact. The trade fair has truly become an international platform. Exhibitors include giants such as Velan, Emerson, Neway, MRC Global, KITZ and Zwick Armaturen.
Additional Value of Attending
Valve World Expo continues to grow and adapt to the conversations taking place in the industry. In 2022, attendees can look forward to the ecoMetal-trails. This is a new series of the guided tours that curate exhibitors doing work around the concept of sustainability. If you're a brand that works in an energy-efficient, resource-saving and ecologically sensitive manner, then this is the best way to reach a targeted audience.
The Valve Star Award also deserves major recognition for its promotion of innovative products. Voting for the award is done online and for the first time, the winners will be presented during the trade show itself. Exhibitors can compete in four categories – valves, actuators, sealing technology and the special category Industry 4.0/Automation. To win the award means visibility and prestige, which translates into more publicity and sales leads in the long run. It's one of the best ways to stand out among all the other companies at the trade show.
We also have to mention the Valve World conference, which is designed to share knowledge and practical advice among professionals. The conference aims to highlight voices from all over the world and the list of speakers is quite impressive. At this knowledge sharing event, you learn all about the latest technological advancements, market opportunities and industry challenges. Plus, the conference presents a great environment for networking.
Past editions
Valve World Expo 2022
29.11.2022 - 01.12.2022
400
Conference participants
79%
of the participants were decision-makers
50%
of the inquired considered the edition to have provided current data
Valve World Expo 2020
01.12.2020 - 03.12.2020
Cancelled because of COVID 19
VALVE WORLD EXPO 2018
27.11.2018 - 29.11.2018
18,000
SQ M of Exhibition Area
How to get to Valve World Expo

On Foot
from Dusseldorf Hbf is 1h 30 min walk or 30 min with a bicycle
1h 5 min with a walk or 25 min with a bike

By Car
from Dusseldorf Hauptbahnhof the ride will take you 30 min (~9 km)
from the airport there are only 15 to 20 min (~9km)

By Public Transport
From the Dusseldorf Central Station U-Bahn Nr U78 will get you there for 26 min
From Dusseldorf International Airport to Messeplatz you need to change transport with either of this 3 options:
- From Airpot Terminals A/B/C: 6 stops with Bus 760 to Freiligrathplatz and then U78 to MERKUR SPIEL-ARENA/Messe Nord and within 7 min walking distance you will reach the Messe*
- SB51 from Flughafen Terminal A/B/C to Theodor-Heuss-Brücke and then with U78 to MERKUR SPIEL-ARENA/Messe Nord and within walking distance you will reach the Messe*
- from Terminals A/B/C take bus 721 for 6 stops to 'Am Hain', transfer to bus 722 for another 4 stops to Messe Congress Center and within walking distance you will reach the Messe*
* every choice will take you from 30 to 40 min