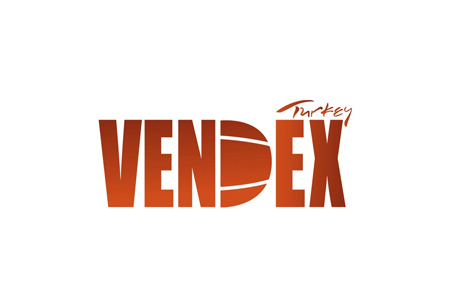 VENDEX
Istanbul, Turkey
A Brief Overview of VENDIST
VENDIST presents exhibitors and manufacturers in the vending machine industry with the space and environment to showcase their latest innovation across the entire value chain. Exhibitors are in position to build better connections with buyers, generate sales leads and create buzz. The trade fair covers everything from vending machine models all the way through to payment systems, telemetry and software solutions. Are you ready to penetrate the Eurasian market? There's no easier entry point than VENDIST.
GETA ltd services customers across all price points and provides hotel accommodation for trade fairs tailored to your specific budget. We offer flexible hotel services for VENDIST, whether you are travelling in a small or a large group. Our team regularly accommodates over twenty people at once and keeps business trips within a reasonable price range. Discover the best hotels in Istanbul located within walking distance from Tüyap Fair Convention and Congress Center. We handle every detail of your booking!
In addition to hotel bookings for VENDIST, GETA ltd offers help with logistics. Do you need meeting rooms for negotiations? Do you want to rent a car? Or maybe arrange an airport transfer? We do it all.
Why Your Visit Is Worth It
VENDIST makes for the perfect platform to showcase your new releases. The trade show is very oriented towards product launches and procurement. The main reason trade visitors attend is to research new products and make purchases. The contacts you make here more than make up for any travel expenses. Editions are high earners and the numbers are more than terrific:
187 exhibiting companies
19,000+ visitors from 38 countries
Industry Relevance
VENDIST is a pioneering international fair for vending machines and self-service technologies, which is based at the Tüyap Fair Convention and Congress Center in Istanbul, Turkey. Established in 2020, VENDIST (previously known as VENDEX) has swiftly become a focal point for industry professionals, exhibitors and innovators thanks to its primary focus on cutting-edge vending machines and the quickly evolving world of self-service technologies.
VENDIST, a recurring event held every year, provides a dynamic platform for national and international exhibitors to showcase their latest offerings, emphasising vending machines characterised by diverse designs and unique capabilities. This trade fair brings together a number of stakeholders, who are eager to check out the comprehensive product output and take part in the exceptional programme. There are live demonstrations, product premieres, educational and hands-on workshops, and networking events. It's an event that propels the vending and self-service technology sector forward
At VENDIST, the spotlight is on a diverse range of vending machines, including those designed for food, beverages, snacks, and non-food products:
Hot and cold beverage vending machines, Coffee-making machines
Snacks and appetisers vending machines
Amusement vending machines, jukeboxes, etc.
Information kiosks, content kiosks
Water and coolers
Other service machines
But even more importantly, the trade fair encompasses vital ancillary components:
Disposable tableware for vending machines
Snacks, drinks, other filling products
Software, processing and payment systems
Equipment for parking lots and bike rent
Bill and coin acceptors
Organisations, associations and magazines
VENDIST synergises its offerings by co-occurring with ATRAX, a renowned international trade fair for the attractions industry. Together, these events provide a comprehensive platform that caters to a broader spectrum of industries, offering opportunities for cross-pollination and innovation. In 2024, VENDIST will also run parallel to PREMO, expanding its reach and ensuring a maximised experience for attendees.
The vending machine landscape in major metropolitan areas in Turkey has witnessed a remarkable surge, both in terms of numbers and the diversity of products offered. This flourishing ecosystem of vending machines, prominently featured in subway stations, entertainment hubs, universities, healthcare institutions, and workplaces, has emerged as a new and lucrative investment avenue for entrepreneurs and investors alike.
VENDIST, in response to these market dynamics, has positioned itself as a dedicated procurement platform aimed at creating an environment ripe for new commercial ventures and building lasting bridges between manufacturers and buyers. As this sector continues to evolve, VENDIST remains at the forefront, continually addressing the sector's evolving needs and opportunities.
Who Are You Going to Meet?
What makes VENDIST a golden opportunity for exhibitors is the sheer diversity of the visitors that make the trip to Istanbul each January. You come face to face with decision makers from a variety of professional backgrounds, who either have full purchasing power or perform advisory roles. Here is a complete visitor profile:
Vending Machine Operators
Sector Professionals, Manufacturers and Resellers
Enterprise Owners and Authorities (Hotels, Holiday Village, etc.)
Municipalities
Shopping Mall Center Managers
International Investment Firms, Representatives and Sector Professionals
Entertainment and Recreation Center Owners and Officials
Sports Center Manager
Building Cooperatives and Sites Managements
Plazas, Factories, Offices
Importers and Project Companies in The Target Countries,
Theme parks, Amusement Parks, Owners and Operators,
Universities, Schools, Kindergartens
Public Institutions and Organizations
Exporters and Importers
Given Türkiye's strategic location close to Europe, North Africa and the Middle East, it's not a surprise to learn that VENDIST enjoys a wide-reaching popularity. The countries with most trade visitors are Ukraine, Pakistan, Russia, Iran, Kuwait, Kazakhstan, Qatar, Dubai, North Macedonia, Libya, Germany, Iraq, Azerbaijan, Bulgaria and Greece.
On the exhibition floor, you'll exhibit side by side with companies such as Banbas, Axess AG, the European Vending and Coffee Service Association,Emre Park Tasarim, Extreme Works, FOBS magazine, Invenda Group, Istanbul Akvaryum, Mgic Play and Saudi Entertainment Amusement.
The Outlook for 2024
The upcoming edition of VENDIST in 2024 is going to be a big moment in the fair's history as it will be the first year that the trade fair debuts with its updated name and concept. Previously, the trade fair has been known as VENDEX for its first three editions. Another important piece of news concerns the exhibition space. VENDEX and ATRAX have grown immensely together and the 2024 edition will make its debut with two new halls added to the event's layout.
Past editions
VENDEX 2023
12.01.2023 - 14.01.2023
How to get to VENDEX

On Foot
Istanbul Airport – not advisable
Istanbul Büyük Otogari Station – not advisable

By Car
Istanbul Airport – 40 mins via O-7
Istanbul Büyük Otogari Station – 30 mins via D-100 Yanyolu

By Public Transport
Istanbul Airport – not advisable
Istanbul Büyük Otogari Station – 45 mins via M1A and AVR1A