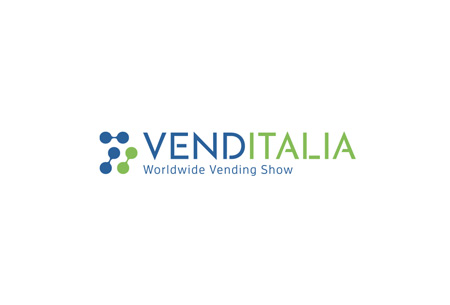 VENDITALIA
Milan, Italy
Book Hotel Online for VENDITALIA
Book Now
Event Update
The 2024 edition of VENDITALIA will be hosted as a live trade show between 15.05.2024 and 28.05.2024. It will take place in Fiera Milano without implementing Covid-19 safety precautions. This is because Italy has removed its pandemic-related limitations.
A Brief Overview of VENTIDALIA
VENDITALIA is the focal meeting point for the vending industry on a truly global scale. Every organisation operating in the sector marks this international trade fair in their calendar. Visitors get a 360-degree of new models, technologies and machinery all under one roof. The trade fair has proven itself as an engine of innovation and a procurement platform of the highest order. You're able to position your products on a truly global stage and gain insights on the current trends.
Thousands make the trip to Milan, Italy every two years and competition for hotel accommodation for VENDITALIA is always heated. GETA ltd presents you with attractive hotel rates in the city and organises your entire business trip from scratch. This includes securing plane tickets, booking meeting facilities or having someone meet you at the airport to drive you to your hotel. From low-cost hotels to high-end suites, our team makes sure you stay in the best rooms possible and remain within budget. We regularly work with groups of twenty people. It's easy for us to book hotels near Fiera Milano. With sufficient connections to public transport, you're always a few minutes away from the exhibition centre!
Why Your Visit Is Worth It
VENDITALIA gathers the entire professional community together for a productive and intense networking event, where exhibitors connect with world-class buyers. The quality of sales leads is out of this world and participation translates to higher sales numbers as well as increased visibility. You're the one that influences trends and leaves an imprint in the industry. Plus, we have to mention how impactful VENDITALIA is as a procurement platform.
Here is what you can come to expect from this B2B event in terms of visitors:
300+ international exhibitors from 20+ countries
15,000+ international buyers from 100+ countries
32,000 sq. metres of exhibition space
Industry Relevance
VENDITALIA is a biennial international trade fair that is considered the most significant event in the field of vending machine sales. The first edition of VENDITALIA was held in 1998 in Genoa, and since then, the fair has shown its true potential with a dramatic rise in numbers for both trade visitors and participants. This necessitated the move to the much bigger Fiera Milano in Milan, Italy, where editions are now held. Exhibitors present the latest trends and technologies in vending machines and food products suitable for automatic sale ranging from fresh food to ready-cooked meals, and non-food products.
VENDITALIA is more than just a product presentation; it is an opportunity for exhibitors to provide consumer information on various topics, including healthy eating and waste prevention, and to establish communication with visitors to gain valuable market insights and initiate business relationships. With its focus on the vending industry, VENDITALIA plays a crucial role in promoting and advancing the field of vending, driving innovation and growth in the sector.
Really the vending industry has demonstrated its longevity, especially during the pandemic when social distancing made it necessary for customers to change their shopping habits. Right now, the European vending market is one to watch out for with over 4 million vending points of sale and an annual consumption that is estimated at 33 billion euros. With a customer base of 295 million people, vending machines are truly a smart investment and VENDITALIA is your entryway into the European market!
What makes the trade fair stand out as a go-to procurement platform is the exceptional assortment of products, equipment and services available on the exhibition floors. Exhibitors run the entire value chain, making VENDITALIA a natural choice for any buyer! Take a look at all the options:
Food and beverage vending machines
Non-food vending machines
Semiautomatic and manual vending machines
Water coolers
Products and ingredients for hot drinks
Products and ingredients for cold drinks
Sweets/Cakes
Savoury Snacks
Fresh Foods
Ready Meals
One-way items
Payment systems
Security, information technology, telephony, signage, packaging, labelling
Ancillary equipment
Components and spare parts
Logistics
Wholesalers and buying groups
Services
Automatic shops
Personnel equipment
Institutions
Trade associations
Specialist trade press
Other companies concerned in the sector
Who Are You Going to Meet?
ASISTEA, KILI Cafe, lavAzza, UPPay, Karoma, SELEX, Evoca Groups, ONNWATER, Carte Dorio, illy, Blupura, CMATIC and televend are only a smart portion of the exceptional brands that rent out an exhibition space at VENDITALIA every edition. Exhibitors report a high satisfaction level with their experience at the trade fair, especially when it comes to the quality of trade visitors. Most exhibitors are Italy-based, while foreign exhibitors come from the rest of Europe with most numbers from Spain, Germany, Portugal and France.
VENDITALIA is a magnet for decision makers and reaches all major regions across the world. Visitors you're likely to encounter include C-level executives, owners, and department heads who have a significant influence when it comes to purchasing decisions. They can directly close deals or have advisory power such as sales professionals. The trade fair is attended by professionals from various countries in Europe and Asia, making it a truly global event.
In Europe, visitors come from countries such as Germany, France, Spain, the United Kingdom, and the Netherlands to name a few. From Asia, visitors come from Japan, China, South Korea, and Taiwan. Further West, you're likely to connect with buyers from Canada and the US. These professionals attend VENDITALIA not only to do all their purchasing, but also stay in the know when it comes to new opportunities and shifts in trends, especially when it comes to consumer tastes.
Additional Value of Attending
VENDITALIA does a lot to stimulate conversations and facilitate business during its run. There are quite a few networking events scheduled throughout the supporting program. In the morning, you can take part in casual coffee breaks. Noon brings networking lunches and in the afternoons, visitors can take part in networking sessions with operators.
The support program comes with a variety of lectures and presentations that touch upon a variety of hot topics. Plus, you'll also be able to sit for first-rate panel discussions on everything from the advancements made in cashless payments to the effects of the pandemic on the sector.
Past editions
VENDITALIA 2022
11.05.2022 - 14.05.2022
VENDITALIA 2021
10.03.2021 - 13.03.2021
Cancelled because of COVID 19
VENDITALIA 2018
06.06.2018 - 09.06.2018
32,000
SQ M of Exhibition Area
How to get to VENDITALIA

On Foot
from Milan Central Station is an hour and 15 mibn walk (6km)

By Car
from Milan Central Station is an 20 min drive (5.8 km)
from Malpensa Airport = 34 min (46.2km)

By Public Transport
from Milan Central Station take M2 fro 3 stops to Garibaldi FS then change to M5 for another 6 stops to Portello Station
from Malpensa Airport walk 11 min to the nearest Station "Aéroport de Milan Malpensa T1" and take train R28 for 7 stops to Stazione Milano Porta Garibaldi woch will take you about 42 min total. From here go to the metro station Garibaldi FS and take M5 for 6 stops to Portello Station