Vinexpo Paris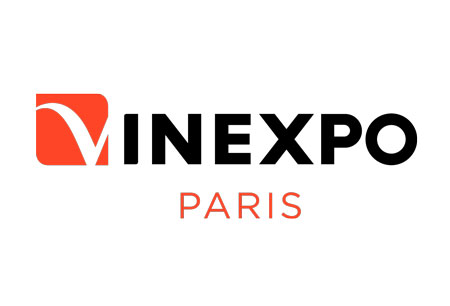 Vinexpo Paris
France , Paris
Book Online for Wine Paris & Vinexpo Paris
Book Now
Coronavirus Update - Vinexpo Paris
The hosting dates for Vinexpo Paris 2023 are set between 13.02.2023 - 15.02.2023. The hosting format for the event will be face-to-face. Vinexpo Paris will be held at the Paris Expo Porte de Versailles. The event centre will have strict Covid-19 prevention measures in place. Attendees should note that the implemented measures are subject to change. The current safety precautions include:
The convention centre will install a rigorous 3G admittance regulation. Participants must show 3G papers such as immunisation passports before accessing the exhibition. They can alternatively show negative test results. They should be mindful that such results will be invalid after 24 hours. The results can be renewed by conducting an on-site test at the venue's testing centre. The entry policy is necessary to ensure that attendees do not have an ongoing infection. Because of the travel restrictions, 3G documents must also be shown upon arrival in France.
Attendees must wear surgical masks in indoor areas such as the exhibition halls. The various tasting areas will serve as exceptions to the rule.
Participants should note that they will not be allowed to register at the door. Due to this, pre-registering is recommended. All badges will be in digital form and individual. Due to such adaptations, attendees must present them via a mobile app. Also, they cannot acquire badges on behalf of others.
Details About Paris Expo Porte de Versailles
The Paris Expo Porte De Versailles is France's largest event centre. It was founded in 1922. The current building was constructed between 1996 - 2006 and has a total space of 228.211 m2. The facilities include eight pavilions, two auditoriums and thirty-two meeting rooms. Because of its diverse event facilities, the Porte de Versailles can host a varied programme. The event centre receives over 7.5 million visitors every year. Among the leading events that attract participants are Vinexpo Paris and Wine Paris.
Relevance of Vinexpo Paris
Founded in 2020, Vinexpo Paris takes place every two years and is an exclusive B2B show. The trade fair is organised by two companies: COMEXPOSIUM and VINEXPO. It takes place in conjunction with Wine Paris and receives over 31,000 participants. This includes key market players. This is due to the fair allowing attendees to expand their professional knowledge. It additionally grants networking and recognition-gaining opportunities. Additionally, the trade show enables participants to overview the alcoholic beverages' industry.
Information About Vinexpo Paris' Statistics
Vinexpo Paris is a trade show that receives a diverse and large group of participants. This is due to the event's importance to the alcoholic beverages' industry. The debut edition, for instance, featured 2,800 exhibitors and 29,280 visitors. The trade show receives professionals from 126 countries. This includes nations like:
New Zealand
Greece
France
Morocco
Uruguay
South Africa
China
Argentina
Australia
Singapore

United States
Germany
Mexico
Canada
Spain
Switzerland
Turkey
Brazil
Chile
Japan
Who Visits the Trade Fair?
Vinexpo Paris is an international event that receives professionals such as:
Sales specialists
Wine production experts
Retail specialists
Wine merchants
Wine associations
Key market players
Sommeliers
Caterers and Restaurateurs
Retailers

Convenience shop owners
Import & export specialists
Viticulture experts
Alcoholic beverage manufacturers
Winegrowers
Wine cooperatives
Wholesalers
Distributors
Hoteliers
Among the leading exhibitors are enterprises such as Crenn Dining Group and Aldi.
Vinexpo Paris Sub-events and Goals
By attending Vinexpo Paris, participants can complete several business goals. This includes networking with other specialists and expanding one's professional knowledge. Furthermore, the fair allows professionals to learn about the latest trends. Also, attendants can overview the industry and gain recognition.
The fair can aid participants in completing such aims via its event schedule. Among the central sub-events, attendees should consider attending are the theme zones. Vinexpo Paris features six themed areas:
Be Spirits
Wine Tech Perspectives
La Nouvelle Vague
WOW! World of Organic Wines
L'Avenue
Communal International Area
"Be Spirits" is the presentation area for mixologists and spirits producers. It occurs at the Infinite Bar - a 50-metre presentation site for around 20 bars. Each bar presents the latest mixology practices and craft brands. "Be Spirits" attracts professionals such as bartenders and importers. It additionally receives buyers and wholesalers. Furthermore, retailers, caterers, and restaurateurs visit the themed area. Distributors, media representatives and e-commerce companies also attend the zone. "Be Spirits" allows start-ups and leading companies to gain recognition and network. The theme area additionally enables professionals to learn about the latest trends. Examples include which types of spirits are currently favoured.
"Wine Tech Perspectives" additionally gives studying opportunities. It is the specialised zone that showcases the latest trends and innovations. This can be beneficial for specialists seeking to expand their field expertise. Furthermore, the theme zone enables gaining recognition for start-ups and leading professionals. This is due to the location providing attendees with the opportunity to participate as speakers. The event zone consists of a variety of conference sessions. During the sessions, attendees can learn about subjects such as digitalisation. This can be helpful for specialists seeking to improve their production.
"La Nouvelle Vague" is quite popular among aspiring winegrowers and producers. This is due to the area allowing them to network and gain recognition. Such participants can take part by receiving an individual showcase counter. Attendees can participate if they have been in the wine production business for less than five years. They must also not have the 4th vintage of a domain created, taken over or purchased after 2015. Aspiring brand creators should not have a production rate that exceeds 50,000 bottles.
"WOW! World of Wines" can also be of great help for leading and aspiring producers. This is due to the event area enabling professionals to present or sample organic and biodynamic wines. By showing or tasting such products, start-ups and leading producers can gain recognition. They can additionally network with wine producers, caterers, wine merchants and restaurateurs. The "L'Avenue" is similar to the "World of Wines" in some aspects. It is a special zone that promotes aspiring and leading brands. Yet, it differs in that attendees can sample products in a Boulevard Haussmannesque setting. This is due to the sub-event resembling the window-shopping experience of Boulevard Haussmann. This setting is created by having the leading Paris restaurants and hotels present brands via shop window displays. Such displays allow attendees to examine the brands in an elegant background. This, in turn, can help them establish if the brand would be suitable for their business.
The Communal International Area is a theme area that showcases fine-quality wines from 20 countries and 60 wine regions. This includes Greece, Argentina, Georgia, New Zealand, and South Africa. The zone enables specialists to study and taste wines from leading wine regions. They can also find potential partners allowing them to expand their network.
Attendees visiting the themed areas can continue their networking via the One to Wine Meetings. This is a sub-event and service that enables participants to schedule meetings. These meetings will then take place at specialised meeting locations. Such include the restaurants and hotels featured in the "L'Avenue" area.
Attendees can also discuss partnerships and learn about new challenges via the Vinexpo Academy. This is a sub-event comprised of masterclasses, conferences and wine tastings. During the micro-event, participants can attend sessions that focus on various topics. Such include the latest trends, challenges, innovations, and others. Such sessions enable professionals to expand their field of expertise. This is due to the expert speakers presenting valuable information such as the latest solutions and market research. Furthermore, attendees can take part in the sub-event as speakers which allows them to gain recognition.
Professionals from several industries should consider attending Vinexpo Paris. This includes experts such as:
F & B specialists including beverage producers
Hospitality specialists such as hoteliers
Wholesale specialists
Convenience shop owners
Catering professionals such as chefs and restaurateurs
Retail professionals including wine merchants
Viticulture professionals including sommeliers
Your Paris Accommodation
GETA ltd manages your business travel tasks so you can focus on your business. All we need is a price range, hotel type, and preferences to find you the best hotel deals. We work with a wide range of hotels in Paris, from luxurious hotels to affordable guesthouses. We can book you a hotel for Vinexpo Paris that will save you money and provide you with the comfort you deserve. This applies regardless of whether you are travelling alone or with a larger group.
Getting Around Paris and Visiting Vinexpo Paris
COMEXPOSIUM and VINEXPO organise Vinexpo Paris once every two years. The event takes place at the Paris Expo Porte de Versailles for three days. Attendees can visit the fair between 9 am and 7 pm during the first two days. On the third and final day of the fair, they can participate between 9 am and 5 pm.
Accessing the Paris Expo Porte de Versailles from Paris' main transport hubs tends to be easy. The network consists of trains, buses, and metro lines. This is due to the event venue's extensive public transport connections. For instance, the Porte de Versailles can be accessed from the Charles de Gaulle airport in 66 minutes via bus. Likewise, the travelling time between the Gare du Nord train station and the venue is 36 minutes. Because of its location, the convention centre is easy to access from local municipalities. One such example is Versailles - a city that is a 27-minute bus journey from the venue. Likewise, Meaux is a 69-minute bus journey from the location.
Paris has an extensive public transport system that consists of trains, buses, and metro lines. This enables travelling from other countries with ease. For instance, via train visitors can reach the city from Madrid. The public transport system also saves time when travelling between the city's areas. For example, the travelling time from Pontoise to the Gare du Nord station is 41 minutes. Likewise, the commuting time from the Charles de Gaulle airport to Saint-Germain-des-Pres is 47 minutes. Paris is a metropolis with a diverse range of accommodation options. This includes over 1000 hotels, hostels, guest houses or apartments in areas such as Le Marais. Similarly, visitors can select from a range of restaurants, bakeries, and cafés. The dining options also include bars, nightclubs, and tearooms. When considering accommodation areas, opt for South Pigalle and the Montmartre. Alternatively, they can consider Bastille and Champs-Élysées.
Vinexpo Paris Past Edition Reports
2020 Edition
Vinexpo Paris debuted in 2020. It received 29,280 visitors with 95% expressing high satisfaction from the event. The edition also featured 600 journalists and 2,800 exhibitors. Many participants confirmed their participation in the 2022 edition at the Paris Expo Porte de Versailles.
2022 Edition
Vinexpo Paris' second edition took place in 2022. It included 2.864 exhibitors and 25.739 trade visitors. The trade visitors were of high quality as 77% of them had prime influence in the decision-making process of buying wine. Also, 51% of them were importers, wholesalers and specialist distributors while another 32% were wine merchants/specialist chain representatives. Further, 17% were representatives of the hospitality sector.
Past editions
Vinexpo Paris 2022
14.02.2022 - 16.02.2022
How to get to Vinexpo Paris

On Foot

By Car

By Public Transport
Hotels
Venue