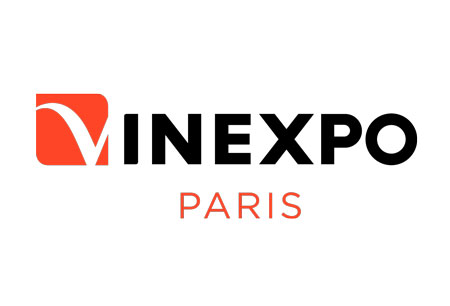 Vinexpo Paris
Paris, France
Book Hotel Online for Wine Paris & Vinexpo Paris
Book Now
Event Update
The hosting dates for Vinexpo Paris and Wine Paris 2024 are set between 12.02.2024-14.02.2024. The hosting format for the events will be face-to-face. Vinexpo Paris and Wine Paris will be held at the Paris Expo Porte de Versailles. The event centre will not have strict Covid-19 prevention measures in place. This is because of the removal of the country's domestic pandemic-related restrictions. Participants who travel from China should take into consideration that, because of the implemented travel limitations, they will have to adhere to several safety measures. This includes wearing medical/safety masks while travelling by airline and showing upon arrival negative test results no older than 48 hours.
A Brief Overview of Wine Paris & Vinexpo Paris
Wine Paris & Vinexpo Paris are at the epicentre of the wine industry in France. The international trade fairs are a power couple that provides buyers with the full assortment of wines, spirits, drinks, accessories, and technology. Visitors benefit from a comprehensive overview of the entire market and a solid supporting programme that brings top experts in the field to discuss current trends.
GETA ltd helps you book hotels for Wine Paris & Vinexpo Paris at attractive rates and plans your business trip within the day! We're experienced when it comes to accommodating exhibitors and have sent thousands all over the world. Take advantage of our extensive database of hotels, hostels, and apartments in Paris and choose the deals that work best for you. No budget is too small, and no group is too large. From low-cost rooms to premium suites, you're spoiled for choice. The right location is important. Our team makes sure you stay close to Porte de Versailles so it takes you a few minutes to reach the exhibition grounds. GETA ltd also provides booth construction and rent-a-car services.
Why Your Visit Is Worth It?
Wine Paris & Vinexpo Paris are a powerful couple, when it comes to the wine industry. France is synonymous with fine wines, so the events pull in an incredible audience. Exhibitors connect with long-time partners and network with the best of the best. Exhibiting costs are quick to earn back thanks to the excellent sales leads you'll make. Plus, you get to participate in big conversations in the wine world. Take into account the following numbers:
2800 international producers

25,000+ international trade visitors made the journey

3000+ business meetings

545 journalists from around the world

97% satisfaction rate among visitors

45 countries represented
Industry Relevance
Wine Paris & Vinexpo Paris are a rather new phenomenon. The two wine events paired recently in 2020 when the long-running Vinexpo changed its dates to coincide with Wine Paris. The dual event turned out to be a major smash and changed the face of the wine industry in France. Wine Paris & Vinexpo Paris have become the absolute centre for networking and procurement of wines and spirits. The entire professional community patiently awaits the arrival of the wine fair in early February at the Porte de Versailles.
International buyers regularly attend in order to discover the full breadth of wines and spirits from boutique to sparkling to sweet to dry to major international brands. There are over 100 tastings at any given moment taking place, giving buyers the opportunity to make decisions regarding their purchases. Wine Paris & Vinexpo Paris are not just a cross-border procurement platform, but a real celebration of wine.
The exhibition floor has a dedicated area for technology – Wine Tech Perspectives. Here is where exhibitors showcase and pitch their innovations on the production side and marketing. You'll find all about automation, digitalisation and AI. There's a new frontier to be boldly explored.
Each edition also has a patron. For 2023, French chef Guy Savoy has been selected to perform this role and influence a lot of the programming and the choices for the lineup for the OFF programme.
Who Are You Going to Meet?
Everyone who is everyone will be at Wine Paris & Vinexpo Paris. You have the biggest buyers as well as giants in the wine and spirits industry. The brands that exhibit here include important names like Gerard Bertran, Badet Clement, Plaimont Producteurs, Orchidees, Maison de Vin, Japan Sake and Shochu Makers Association, Tennessee Distilling, Vignobes Dom Breia, VSPT Wine Group and more.
Additional Value of Attending
Wine Paris & Vinexpo Paris are far from discovering what's in store at the Porte de Versailles, but what's out there in the city. This is where the OFF returns. The feature, now in its third year, will highlight 180 restaurants and cocktail bars that showcase the true face of Paris from what you've come to expect to new exciting perspectives on dining and drinking. Of course, the focus is on the extensive wine culture in France.
Visitors will be able to explore the diversity of French regions across bistros, cocktail bars, dining cellars and starred gourmet restaurants. There's something for every taste and preference. The OFF takes you to all the arrondissements in Paris, giving you something new to experience every single night of your visit to the wine fairs.
The supporting programme has a variety of events to keep visitors entertained and informed at the same time. A staple is the Let's Talk About Wine series of discussions. There are 16 in total and the focus falls on new ways of producing and drinking wine not just in France but around the world as well. Attendees also have a choice of nearly 40 masterclasses to sign up for. All are led by the top experts in their field and explore in great detail specific wine regions.
Wines might be the star of the fairs, but there's also a dedicated area for other alcoholic drinks – Be Spirits. This area is meant for spirits and craft beverages with a great emphasis on international offerings from countries like the United States, Iceland, Japan and Germany. It's a market within a market, and visitors have a lot to look forward to.
The Infinite Bar is a love letter to mixologists. This strip of 40 metres houses 10 Parisian bars, 5 bars from French regions and 5 European bars showing off their best mixologists. Visitors are able to see their artistry in action and enjoy a world of cocktails. In addition, there's also the Speakeasy area where a long list of masterclasses, conferences and events will take place over the course of the entire event.
Finally, Wine Paris & Vinexpo Paris host the ASI World's Best Sommelier Competition. You have the best of the best sommeliers come face to face in a competition unlike any other. It's a joy to watch and one of the most popular events of the entire show.
Past editions
Wine Paris & Vinexpo Paris 2023
13.02.2023 - 15.02.2023
25%
increase in international exhibitor attendance compared to 2022
41%
increase in visitor attendance rate compared to 2022
38%
of visitors travelled from abroad
85%
increase in international visitor attendance compared to 2022
18
VIP visitors (3 French Ministers and 15 foreign country ambassadors)
Vinexpo Paris 2022
14.02.2022 - 16.02.2022
How to get to Vinexpo Paris

On Foot
Charles de Gaulle Airport - not advisable
Gare du Nord - not advisable

By Car
Charles de Gaulle Airport - 15 mins via Rue Louis Vicat
Gare du Nord - 35 mins via Rue de Vaugirard

By Public Transport
Charles de Gaulle Airport - not advisable
Gare du Nord - 50 mins via N13 bus