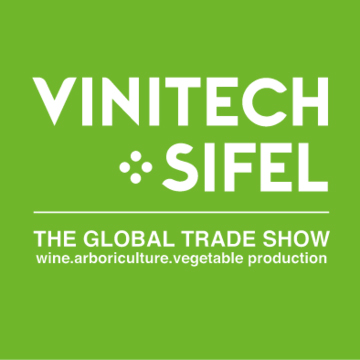 VINITECH SIFEL
Bordeaux, France
Book Hotel Online for VINITECH SIFEL
Book Now
Event Update
VINITECH SIFEL 2024 will take place between November 26th and November 28th, 2024. The live event will be held in the Parc des Expositions de Bordeaux in Bordeaux, France. Because the country has lifted its pandemic-related limitations, the venue will not feature Covid-19 safety precautions.
A Brief Overview of Vinitech Sifel
Professionals involved in the wine-arboriculture-vegetable and brewing production sectors seek out the next wave of innovations and solutions at Vinitech Sifel. The international fair presents the latest in cultivation techniques, cellar and warehouse equipment, bottling and packaging available on the market. It is often referred to as the meeting point for the entire wine industry in Europe, which is reflected also within the sizable crowds that attend each edition. Book an exhibition booth and travel to the city of Bordeaux, France.
GETA ltd has provided exhibitors with accommodation for trade shows for over a decade and we know all the good deals around Bordeaux. We've sent thousands of visitors here and have a large network of hotels, hostels and apartments. All group sizes are welcome. Our team accommodates budgets of all sizes. From economy rooms to luxury suites, we show you the top hotel rates for the Vinitech Sifel. Organise your trip in just one day and make a hotel reservation close to Parc des Expositions de Bordeaux to enjoy a shorter commute.
GETA ltd has a full roster of travel services you can pair your hotel stay with for a successful business trip. Our team is on standby to assist you with airport transfers, rent-a-cars and bookings for meeting facilities.
Why Your Visit Is Worth It
Vinitech Sifel functions as a high-level B2B platform that has a wide international reach. The main incentive is to showcase new products, promote and generate sales leads. Having an exhibition booth offers a quick way to reach a wider audience and raise awareness of your brand as a whole.
Foster business relations with targeted potential buyers and return home with a boost in direct sales and orders. Vinitech Sifel operates on a grand scale, which also translates into high numbers:
900 exhibitors from over 20 different countries
65,000 m² of exhibition space
45,000 professionals in attendance
4 thematic halls
Industry Relevance
Vinitech Sifel stands as a critical platform for the wine, arboriculture and vegetable production sectors on a global scale. Since its inception in 1977, this prestigious trade fair has been at the forefront of showcasing the rapid developments and novel challenges faced by the wine industry. With a wide array of solutions ranging from wines and table decoration to packaging and products for tasting, Vinitech Sifel caters to professionals seeking inspiration, solutions and invaluable sector-specific knowledge.
Held at the Parc des Expositions de Bordeaux, Vinitech Sifel gathers experts, exhibitors and visitors from all corners of the world every two years. Editions of the fair reflect on and debut the next generation of technologies and services in four thematic sectors: Cultivation Techniques, Cellar and Warehouse Equipment, Bottling and Packaging, and Services. Organisers arrange the product offering into areas of interest such as Low Carbon, Spirits, Sparkling Wine, Organic, Fruit & Vegetables, to optimize visitors' time and ensure a seamless experience.
For professionals seeking new suppliers or looking to reconnect with existing partners, Vinitech Sifel serves as an unrivalled platform. With the vast offering conveniently gathered in one place during the three-day event, sourcing materials and services becomes an efficient process. Attendees can optimise their purchases and stay updated with market trends, saving valuable time in their business operations.
The scope of the fair might be wide, but it won't impact your visit as Vinitech Sifel is by design focused on delivering a tailored experience. You'll easily find the sector and area that best meet your interest and need without any outside interruptions.
Who Are You Going to Meet?
With a clear focus on attracting new prospects and presenting cutting-edge products to existing customers, Vinitech Sifel provides an ideal platform for enterprises to launch new products and work on brand recognition and expansion. The soil is perfect to stimulate economic growth.
Visitors come with a clear purpose – 66% of visitors arrive with the intent to explore new products and innovations. For exhibitors, this presents a golden opportunity to captivate potential clients and create lasting impressions. The exhibition's dynamic atmosphere, coupled with a wide array of innovations on display, ensures that businesses can effectively engage with their target audience and generate substantial interest in their products and services.
Moreover, Vinitech Sifel serves as a gateway to the international market, with 17% of attendees travelling from all corners of the globe. The event attracts more than 35 delegations. The majority of international investors are European as expected, but the trade fair has successfully shown a rise in numbers from key export countries such as Australia, China, New Zealand, the Americas, and the Middle East. If you're seeking global market exposure, this is where you can get it.
The International Village captures the true profile of the global nature of Vinitech Sifel. In 2022, the village hosted representatives from a plethora of countries, including South Africa, Mexico, Georgia, Madagascar, Palestine, Kosovo, Uzbekistan, Bulgaria, Romania, Spain, Canada, Portugal, Tunisia, Italy, Greece and Austria. This global gathering brought together industry experts and producers, providing a unique platform to explore diverse production methods, techniques and solutions hailing from far-flung corners of the world.
Visitors to the International Village can expect an enriching and immersive experience, delving into the rich tapestry of cultures, traditions and expertise that contribute to the global landscape of wine, arboriculture, and vegetable production. Tasting sessions serve as a gateway to discovering the distinct flavours and characteristics of various regions, while insightful presentations shed light on cutting-edge developments and emerging trends in the industry.
Additional Value of Attending
Beyond the product showcase, Vinitech-Sifel features an immersive support program comprising workshops and conferences. This enlightening program delves into over 40 current issues, addressing the industry's pressing challenges and presenting trends that will shape the upcoming buying season. One must-attend highlight is the VINIPACK packaging conference, providing a dedicated stage for industry leaders and end-users to share insights about the future of the sector.
But there's so much more to take advantage of – the Start-Up Village, Low Carbon Objective area, Eco-phyto and Agroecology area, Outdoor testing and demonstration area, Vinitech Training, Wine & Spirit Profiling and the Sphere of professions.
Past editions
VINITECH SIFEL 2022
29.11.2022 - 01.12.2022
VINITECH SIFEL 2020
01.12.2020 - 03.12.2020
Cancelled because of COVID-19
VINITECH SIFEL 2018
20.11.2018 - 22.11.2018
65,000
SQ M of Exhibition Area
How to get to VINITECH SIFEL

On Foot
Bordeaux Airport – not advisable
Bordeaux St Jean Station – not advisable

By Car
Bordeaux Airport – 20 mins via A630
Bordeaux St Jean Station – 25 mins via Boulevard Joliot Curie

By Public Transport
Bordeaux Airport – 1hr30mins via transports Navette and C
Bordeaux St Jean Station – 45 mins via transport C