VIVANESS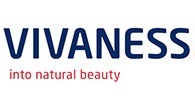 VIVANESS
Germany , Nurnberg
Covid-19 Update on VIVANESS
After extensive discussions with the event's exhibitors, Vivaness 2022 has been postponed. The most recent edition of the trade show will take place at Messe Nurnberg in Nurnberg from 26.07.2022 to 29.07.2022. There will be an on-site exhibition as well as a digital component to the event. Nurnberg Messe will implement a strict Covid-19 prevention plan. Attendees are expected to follow the rules. Precautions that will be included in the prevention plan are:
Participants will be required to present documents such as negative test results before entering the venue. They should be aware that, due to recently enacted travel restrictions, they also will be required to present such documents upon arrival in Germany by plane or ferry.
The prevention plan will also include details such as the social distance policy, as well the obligation to wear masks in indoor areas. Such include the exhibition halls, the meeting rooms and the entrance areas.
A Brief Overview of VIVANESS
VIVANESS introduces guests to the best natural cosmetics, perfumery and hairdressing products around the world in one place along with the emerging global trends that will make an impact in the upcoming years. The international trade fair is a mainstay in Nuremberg, Germany and takes the stage together with BIOFACH (the fair for ecological consumer goods), which guarantees a high turnout of buyers with the excellent prospect to engage in cross-sales!
It's this fact that means you need to think about your hotel accommodation for VIVANESS with a strategy in mind to gain the most out of your work trip. GETA ltd has been a strong presence in the business travel sector and has a flexible service that guarantees professional accommodation that's tailored only to your needs. We have a vast network of hotels in Nuremberg at every price point so we cater to companies at all stages of their growth.
Why Your Visit Is Worth It
VIVANESS itself is a small pond as it finds itself at the intersection of beauty and personal care, and the organic products sectors, but thanks to the coupling with BIOFACH enjoys an excellent turnout. It's the perfect opportunity to gain more exposure without having to compete for attention between thousands of exhibitors:
280+ international exhibitors showcased at the event;
51,000+ international trade visitors from 140+ countries made the trip;
9000+ square metres of exhibition space used.
Industry Relevance
VIVANESS was first held in 1990 and focuses on new products for the natural personal care and wellness industry. The trade fair is held in conjunction with BIOFACH to benefit from the interest in organic products and editions occur on an annual basis at Messe Nuremberg. Open to industry insiders, the trade fair maintains an incredible product assortment. Product groups on display are cosmetics, decorative cosmetics, fragrances, hair care products, sunscreen, toilet articles, ayurveda cosmetics, skin care products, spa products and more. You'll have the unparalleled opportunity to research competitors, understand what's selling and which are the trends you need to pay attention to in order to position yourself in foreign markets. The conference itself is an invaluable resource to glimpse what the latest developments and innovations in the field are.
Who Are You Going to Meet?
VIVANESS is an incredibly international affair as only 93 exhibitors are German compared to the 190 foreign-national brands that come to Nuremberg to showcase. The divide in trade visitors for the two events is split fairly equally down in the middle between domestic and foreign visitors, so that opens you up to new markets. What's even better for exhibitors is the fact that roughly 88% of all trade visitors are, in fact, involved in making purchasing decisions and over 90% have been satisfied with the targeting of products to their interests. That's one of the biggest reasons to book a stand right now. Brands that have exhibited in the past include Coscoon Cosmetics, N&B Natural is Better, NATRUE and more.
Past editions
VIVANESS 2021
17.02.2021 - 20.02.2021
Edition was held digital to prevent the fast spread of COVID-19.
VIVANESS 2020
12.02.2020 - 15.02.2020
VIVANESS 2019
13.02.2019 - 16.02.2019
How to get to VIVANESS

On Foot
Nuremberg Airport – not advisable
Nuremberg Central Station – 1 hr via Allersberger Strasse

By Car
Nuremberg Airport – 30 mins via B4R
Nuremberg Central Station – 10 mins via Münchener Strasse

By Public Transport
Nuremberg Airport – 30 mins via U-Bahns U2 and U1
Nuremberg Central Station – 10 mins via U-Bahn U1
Hotels
Venue