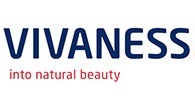 VIVANESS
Nurnberg, Germany
Event Update
VIVANESS 2024 and BIOFACH 2024 will take place at Messe Nurnberg in Nurnberg from 13.02.2024 to 16.02.2024. The fairs will be held in a face-to-face format. Nurnberg Messe will not put in place a strict Covid-19 prevention plan due to the removal of the related domestic restrictions at the beginning of April 2022. Attendees arriving from China should consider that they will be required to present upon arrival in Germany 3G entry documents such as negative test results that are no older than 48 hours.
Details You Should Know About Messe Nuremberg
Messe Nurnberg or Nuremberg is a reputable exposition centre in Germany. It is located within the Langwasser community. The conference centre has 16 exhibition halls. The facility has an event space of 180 000 sq m. This includes a 50 000 sq meter outdoor area. The venue's congress centre can accommodate up to 12 800 attendees. This enables the venue to host large symposiums and forums. Messe Nuremberg organises around 120 international and domestic events each year. As a result, it attracts around 35 000 exhibitors and 1.5 million trade visitors.
Summary of VIVANESS
VIVANESS is a leading trade fair that has been coinciding with BIOFACH since 2007. The annual trade show was a subdivision of the fair before becoming a partner event. It is among the organic sector's central procurement platforms. This includes related industries such as pharmaceutical, cosmetics, beauty, fragrance, and personal care. VIVANESS is also among the main knowledge hubs for the sectors. Many start-ups and leading companies attend the event to present their latest innovations. Additionally, VIVANESS acts as the central location to analyse the markets.
Industries and Specialists That Attend VIVANESS
VIVANESS is a trade fair that features representatives from a variety of industries. Such include industrial branches such as pharmaceuticals, cosmetics, fragrance, beauty and personal care. They also include the tourism, personal services, retail, wholesale, healthcare, and packaging sectors. Additionally, many contract manufacturing, R&D, and media representatives attend VIVANESS. NGOs, research specialists, government agencies, associations, certification companies and retail stores. Brands that have exhibited include Coscoon Cosmetics and NATRUE. Cosmia is among the partner associations that attend the event. Certification organisations that visit the fair include ECOCERT and ICEA.
Statistical Information About VIVANESS
VIVANESS and the coinciding BIOFACH are international trade fairs with high attendance numbers. For instance, many of the editions receive more than 280 international exhibitors. Examples include the 2020 and 2019 editions. Likewise, the trade shows receive over 50,000 visitors, with instances including the 2019 edition. An essential detail is the high percentage of attendees with purchasing authority. Around 88% of all trade visitors can make a purchasing decision or are involved in such decisions. Over 90% of the participants have expressed high satisfaction from attending VIVANESS.
VIVANESS 2022 Adaptations and Highlights
VIVANESS 2022 was a hybrid edition due to Covid-19. The event was held as a face-to-face trade show complemented by a virtual platform known as talque. The edition coincided with BIOFACH, which was also hosted in a hybrid format. The hybrid format also affected VIVANESS Congress. Some lectures from the sub-event were available online. This also applied to individual congress contributions who were live-streamed. All trade fair participants who had registered could access the platform. The lectures that were available online had their type set to on-demand or live stream.
VIVANESS Congress 2022 focused on several questions. These included:
Does the sector need to develop new strategies for creating a sustainable niche brand market position?
What methods, alternatives and means can promise success in an increasingly-digitalised industry?
What new creative forms of authentic communication must the organic cosmetics industry develop?
What existing concepts of success must be reevaluated for promoting sustainable brands?
What Sub-events Comprise VIVANESS' Event Schedule?
VIVANESS is a trade fair that enables professionals to complete different business goals. This includes expanding their knowledge and experiencing diversity. This also features learning about new trends, innovations, research information and challenges. Additionally, attendees can raise brand awareness and gain recognition. They can achieve such aims by presenting their latest novel technologies and products. They can also network with leading professionals and experts as well as manufacturers. Attendants can furthermore make important purchases at the fair and close vital deals. This, in turn, will allow them to expand their business.
Among the sub-events that enable attendees to complete such goals is the VIVANESS Congress. It is a micro-event during which attendees can expand their knowledge and network. They can also gain recognition by attending as speakers. They can furthermore influence the future of the organic cosmetics industry. The Congress consists of sessions held in German or English. Each lecture takes place for 45 minutes and is hosted in one of four formats. These include the fishbowl, discussion, information exposition and workshop types.
The fishbowl type features a compact invited group of 1 to 3 speakers who address a topic or questions. The group sits in the middle of the conference area while the audience sits in the outer perimeter. Participants can contribute by sitting in a guest chair. The discussion type of session also features 1 to 3 speakers who present a topic before a group. The presentation may be held at most for 30 minutes before the focus transfers to the audience. One to three speakers discuss a topic for 30 minutes during the information type. The exposition is followed by a 10-minute session of answering comprehension questions. The workshop-type includes speakers providing short impulse presentations of 5 minutes. These are followed by an intensive exchange of information and opinions.
During the sessions, attendees can discuss matters such as new market developments. They also debate future topics, political content, laws, and research projects. The Congress programme of the sub-event features four themes. These are:
Markets & Analyses
Consumer insights & Communication
Trade & sales of the future
Packaging and other areas of innovative value creation
Each theme focuses on a specific group of topics related to the industry. For instance, "Market & Analyses" discusses trends, forecasts, insights, and resilience. "Trade & Sales" focuses on retail, new business models, and services. "Consumer Insights" includes topics like marketing and sustainability. "Packaging" places focus on R&D, innovations, and packaging. The example topics include "adapting to the changing expectations of consumers".
Another main sub-event is the Special Show Breeze, where participants can view the latest personal care and fragrance trends. The sub-event features a diverse range of start-ups, niche brands, and small manufacturers. This lets such aspiring companies gain recognition and network. It also allows visitors to discover new concepts, packaging, or designs. Furthermore, the special show enables visitors to exchange views and ideas.
The special show Breeze often tends to complement VIVANESS' comprehensive exhibition. This is due to the two sub-events featuring products related to personal care. The exhibition is an important micro-event for manufacturers, retailers, and store owners. This is due to the sub-event featuring an extensive range of exposition groups. The exposition divisions and their product groups include:
Skincare
Body care
Haircare
Decorative cosmetics
Fragrances
Special cosmetics / care
Chemist articles
Additives and raw materials for the organics and natural cosmetics industry
Contract manufacturing, packaging
Service providers, media
VIVANESS is a trade fair that is a must-attend for:
Healthcare specialists such as dentists, physicians, nutritionists, massage therapists, dieticians, dermatologists, cosmetic surgeons
Tourism industry specialists such as hoteliers
Contract manufacturers
Packaging specialists such as engineers
Convenience, health, cosmetics, and personal care store owners/managers
Institutions such as universities and certification companies
Personal service providers
Manufacturers, distributors, retailers, wholesalers related to the industries

Media representatives
Beauticians, cosmetologists, hairstylists, hairdressers, barbers, colour analysts, cosmeticians, nail technicians, electrologists,
Makeup artists
Sales representatives
Spa owners/managers
R&D specialists
Fragrance evaluators, perfumers, appraisers
Chemists and chemical technicians, chemical engineers
VIVANESS Visiting Hours and Nuremberg Logistics
VIVANESS is a four-day trade fair that is held annually. NuernbergMesse GmbH organises the exhibition at Messe Nuremberg. The event has two visiting hour sets. During the first three days, attendants can take part between 9 am and 6 pm. They can attend between 9 am and 5 pm on the fourth day. Messe Nuremberg is one of the most valued business event centres in Nuremberg. This is due to the expo centre being easy to access by train, tram, or metro. For example, you can reach the venue from Nuremberg's central train station in about 8 minutes via bus. Similarly, the exhibition centre is a 20-minute commute from the airport.
Nuremberg is a popular business event and tourist city. This is due to the city's impressive railway and highway connections. Travellers can, for example, commute from Erlangen to Nuremberg in 90 minutes. Similarly, they can travel by train from Munich to the city in 64 minutes. Visitors can choose from a diverse range of dining and lodging options. Travellers, for example, can select from a variety of apartments, guesthouses, hostels, and hotels. Nuremberg also contains an extensive range of brasseries, clubs, restaurants, and bars. Such diversity provides a wide range of meal options, such as vegan and vegetarian meal plans. When choosing accommodation, visitors should consider urban areas such as the Altstadt.
GETA Ltd and Nuremberg Accommodation
Managing business travel accommodation like finding a suitable hotel can be challenging. They can also be quite time-consuming. As a result, you will often have less time to focus on preparing for VIVANESS. GETA Ltd can aid you in reducing the amount of time by handling your hotel accommodation. This includes finding the ideal type of lodging based on your needs and price range. We work with partners that provide a wide range of accommodation. This includes high-end luxury hotels as well as bed-and-breakfast that are affordable. Each option is selected to provide cost-saving without compromising comfort or quality. We can additionally handle both large groups and solo travellers.
Past editions
VIVANESS 2023
14.02.2023 - 17.02.2023
VIVANESS 2022
26.07.2022 - 29.07.2022
VIVANESS 2021
17.02.2021 - 20.02.2021
Edition was held digital to prevent the fast spread of COVID-19.
VIVANESS 2020
12.02.2020 - 15.02.2020
VIVANESS 2019
13.02.2019 - 16.02.2019
How to get to VIVANESS

On Foot
Nuremberg Airport – not advisable
Nuremberg Central Station – 1 hr via Allersberger Strasse

By Car
Nuremberg Airport – 30 mins via B4R
Nuremberg Central Station – 10 mins via Münchener Strasse

By Public Transport
Nuremberg Airport – 30 mins via U-Bahns U2 and U1
Nuremberg Central Station – 10 mins via U-Bahn U1