Who's Next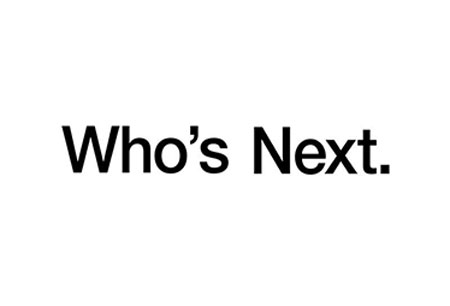 Who's Next
France , Paris
Book Online for Who's Next Summer
Book Now
The Latest News on Covid-19
It seems as though everything's back to normal at Who's Next. The upcoming 2022 live edition is expected to perform as well as it did during the restart edition. Organisers are happy to announce Who's Next 2022 will happen on 02.09.2022 – 05.09.2022. This only shows how important live events are to the success of the fashion industry and the sheer strength of Paris as a fashion capital of the world. In order to enter the Paris expo Porte de Versailles, visitors will have to present a sanitary pass. This is only the first of many mandatory COVID-19 protective measures put in place at the Paris expo Porte de Versailles.
A Brief Overview of Who's Next
Who's Next is interested in the next big thing in fashion. The international trade fair chases hot trends and gives visitors a rundown of exciting developments in the world of beauty, lifestyle, accessories and ready-to-wear fashion. No matter where you find yourself in the industry, there's a place at Who's Next that's just for you.
Make your online hotel reservation for Who's Next and make killer savings at the same time. We at GETA ltd know every good offer in Paris, France! Tell us a price and how many beds you need – our team handles the rest. Have your pick from stellar rooms near Paris expo Porte de Versailles. You won't have to travel far to reach the exhibition grounds when we're in charge of your hotel stay. GETA ltd works with small and large groups.
Why Your Visit Is Worth It
Who's Next gives brands, big and small, the opportunity to step forward and find their audience. The trade fair operates as a procurement platform and connects supply with demand. It's definitely worth the initial expenses to travel to Paris, because each edition is a big success. Here are some of the statistics for a single edition:
• 600 exhibitors
• 45,000 trade visitors
• 70% of all visitors are retail buyers
Industry Relevance
Who's Next has a significant importance for the fashion industry as a whole. It's one of the biggest marketplaces across ready-to-wear fashion and beauty products, because it's held in the fashion capital of the world – Paris, France. The international trade fair is put together twice a year at the Paris expo Porte de Versailles in January and September. Editions are fast paced and catch the eye of major players on the international fashion scene. If you want to jump into international business, Who's Next creates the perfect environment to do so. There are a lot of products to discover. The special areas are young designers, textile accessories, ready-to-wear shoes, leather goods, Villa Beauté & Lifestyle, jewellery, resort & swimwear, What's Up and Trendy.
Who Are You Going to Meet?
First let's look at the brand names that regularly have a booth at Who's Next. You encounter such names as Mes Demoiselles, Bella Jones, Calarena, Léon & Harper, American Vintage, Diega, La Nouvelle, Siyu, Rene Derhy, Sacrecoeur, and Stella Forest. As you can see, that's enough diversity to attract the interest of major buyers. You get to interact with retail, multi-brand, department store and e-commerce buyers. And not just from Europe. It's the entire world that pays attention to the collects at Who's Next and that's reason enough to attend. Gain easy access to international buyers. Other trade visitors include agents, journalists, stylists, schools and trend forecasters, whose goal is to stay abreast of new trends.
Past editions
Who's Next Winter 2022
21.01.2022 - 24.01.2022
Who's Next Summer 2021
03.09.2021 - 06.09.2021
Who's Next Winter 2021
05.03.2021 - 08.03.2021
Cancelled because of COVID 19
Who's Next Summer 2020
02.10.2020 - 04.10.2020
Cancelled because of COVID 19
WHO'S NEXT WINTER 2020
17.01.2020 - 20.01.2020
18,951
SQ M of Exhibition Area
How to get to Who's Next

On Foot

By Car

By Public Transport
Hotels
Venue