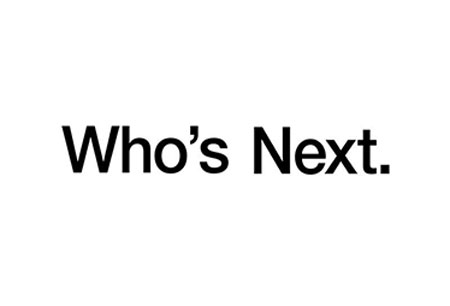 Who's Next
Paris, France
Book Hotel Online for Who's Next Winter
Book Now
The Latest News for the Event
It seems as though everything's back to normal at Who's Next. The upcoming 2023 live edition is expected to perform as well as the restart editions. Organisers are happy to announce Who's Next 2023 will happen on 20.01.2024-22.01.2024. This only shows how important face-to-face events are to the success of the fashion industry and the sheer strength of Paris as a fashion capital of the world. organiser have stated that they adhere to the latest government regulation regarding the pandemic. Due to the current policies, the Paris expo Porte de Versailles does not feature mandatory COVID-19 protective measures. Participants from China should be informed that upon arrival, they will be required to provide a negative test result no older than 48 hours and a signed attestation certificate. They will also be required to wear masks while travelling by plane. This is because of the imposed travel restrictions.
A Brief Overview of Who's Next
Who's Next is interested in the next big thing in fashion. The international trade fair chases hot trends and gives visitors a rundown of exciting developments in the world of beauty, lifestyle, accessories and ready-to-wear fashion. No matter where you find yourself in the industry, there's a place at Who's Next that's just for you. The atmosphere is charged and the fashion collective meets face to face to celebrate each other, do business and live a little.
There are a lot of exhibitors and visitors attending Who's Next each season, so don't wait to book hotel accommodation in Paris. Come to GETA ltd early to find the hotel that's meant for you. We offer a wide range of offers from economy hostels to upscale suites. Our services are suitable for every budget and we're used to accommodating groups as many as twenty people. Our team speaks to you about your needs and sends back the best hotels closest to the Paris Expo Porte de Versailles. Keep expenses to a minimum and enjoy a quick commute. GETA ltd offers a large portfolio of travel services in addition to accommodation for exhibitions.
Why Your Visit Is Worth It
Who's Next gives brands, big and small, the opportunity to step forward and find their audience. The trade fair operates as a procurement platform and connects supply with demand. It's definitely worth the initial expenses to travel to Paris, because each edition is a big success. Here are some of the statistics for a single edition:
600 exhibitors
45,000 trade visitors
70% of all visitors are retail buyers
Industry Relevance
Who's Next has a significant importance for the fashion industry as a whole. It's one of the biggest marketplaces across ready-to-wear fashion and beauty products, because it's held in the fashion capital of the world – Paris, France. The international trade fair is put together twice a year at the Paris expo Porte de Versailles in January and September. Editions are fast paced and catch the eye of major players on the international fashion scene.
Part of its power and influence come from the fact it shares the stage with three other fashion fairs – IMPACT (eco-friendly fashion and design), Bijorhca (jewellery, watch and technical industries) and Traffic (solutions and innovations for fashion retailers and brands). Together they dictate business trends beyond what colours and materials are fashionable right now. This is where big decisions take place. Who's Next has committed itself to ethical fashion practices and organisers have announced that starting in 2023 it will no longer exhibit fur products. Instead, the fashion fair will do its best to highlight and promote positive brands.
If you want to jump into international business, Who's Next creates the best environment to do so. There are a lot of products to discover. The special areas are young designers, textile accessories, ready-to-wear shoes, Villa Beauté & Lifestyle, jewellery, resort & swimwear, What's Up, leather goods and Trendy.
Who Are You Going to Meet?
First let's look at the brand names that regularly have a booth at Who's Next. You encounter such names as Mes Demoiselles, Bella Jones, Calarena, Léon & Harper, American Vintage, Diega, La Nouvelle, Siyu, Rene Derhy, Sacrecoeur, and Stella Forest. As you can see, that's enough diversity to attract the interest of major buyers. You get to interact with retail, multi-brand, department store and e-commerce buyers. And not just from Europe. It's the entire world that pays attention to the collects at Who's Next and that's reason enough to attend. Gain easy access to international buyers. Other trade visitors include agents, journalists, stylists, schools and trend forecasters, whose goal is to stay abreast of new trends.
Additional Value of Attending
Who's Next puts in a lot of effort to support designers and companies to realise their next fashion & lifestyle projects from the ground up. If you're looking for a helpful hand, then you need to look no further than the Who's Next x Ulule collaboration. Ulule is a financing tool that helps you gather necessary funds so that you can launch your project actively and independently. Crowdsourcing is a potent force to help a young designer launch a collection. But Ulule can be used to fund so much more such as developing new products or an innovative service providing solutions to the fashion market. Successful stories include Valentine Robin (AKHO), Uriel Karsenti (ANNIE JEANS) and Benjamin Hooge (LATER). All three have managed to kick start their careers in meaningful ways.
Fashion is all about celebration of life – it's why so many supporting events are parties. The 2022 edition this fall saw Hall 1 transform into an American football stadium. The overall theme was American homecoming and decorations relied on sports codes, high-energy music and great acts. The opening party started early with a warm-up set from DJ Adlane, which progressed from there. You have live music, voguing and more. The closing party is just as wild thanks to the participation of Good Dirty Sound.
All parties are punctuated by the many runway shows that happen during the day. Many collections make their debut here and set the trends for the season. But there are also informative events that take place. The Traffic area takes a look behind the scenes. This is where solutions and innovations in the digital, retail and marketing sectors receive undivided attention. The programme consists of four days of talks on numerous subjects.
In 2022, Traffic hosted a number of exciting workshops:
Open to grow: How your physical business will thrive in a digital world. The workshop was presented by the Connected Retail digital platform. The platform enables retailers to sell their products to new clients on Zalando.
Second hand products: from opportunity to rentability. This workshop has to do with prolonging the life of clothing items through the use of MooM – social media for second-hand products. The promise is that you'll stay in contact with clients and products alike.
Design and manufacture for a local, reasoned and digitized fashion. Attendees learned all about the tools and services necessary to integrate companies in the honorary circle of CSR.
Past editions
Who's Next Summer 2023
02.09.2023 - 04.09.2023
58%
of exhibitors were from abroad
Who's Next Winter 2023
21.01.2023 - 23.01.2023
Who's Next Summer 2022
02.09.2022 - 05.09.2022
Who's Next Winter 2022
21.01.2022 - 24.01.2022
52%
of exshibitors were from abroad
Who's Next Summer 2021
03.09.2021 - 06.09.2021
How to get to Who's Next

On Foot
Orly Airport – not advisable
Paris City Centre - Bercy Seine – 1hr5mins via Voie Georges Pompidou

By Car
Orly Airport – 45 mins via A6a
Paris City Centre - Bercy Seine – 30 mins via Quai Saint-Bernard

By Public Transport
Orly Airport – 50 mins via transports GO C Paris and RER C
Paris City Centre - Bercy Seine – 30 mins via Metro Train 1