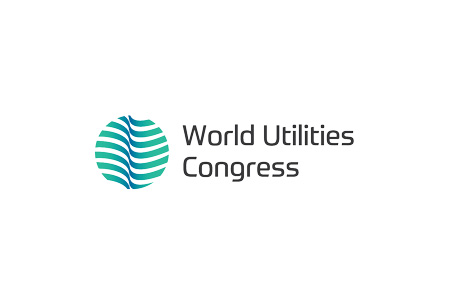 World Utilities Congress
Abu Dhabi, UAE
Book Hotel Online for World Utilities Congress
Book Now
Event Update
The 2024 edition of the World Utilities Congress will be hosted at the ADNEC between 09.09.2024 and 11.09.2024. The ADNEC will not include Covid-19 safety precautions. Yet, participants should take into consideration that they might be asked to provide 3G documents at the discretion of organisers. Abu Dhabi at present does not feature travel restrictions.
An Overview of the World Utilities Congress
The World Utilities Congress is hosted on an annual basis. It occurs for a total of three days at the Abu Dhabi National Exhibition Centre (ADNEC). The trade fair is organised by DMG Events. The trade show is among the utility and energy sectors' key platforms. It allows them to gain recognition, expand business networks, and present innovations.
GETA Ltd understands what you need in your hotel accommodation. This includes flexible prices, links to public transportation and a strategic location. We can secure an affordable hotel reservation close to ADNEC. At the very least, you will have an easy route to take with the underground or by bus to make it. That is how easy it is to organise business travel. Trust in our database of hotels in Abu Dhabi to find your perfect match.
Why Is Your Visit Worth It?
It is an international event that receives over 9,000 participants from 71 nations. These include over 8,000 visitors, 254 speakers, 763 delegates and more than 60 exhibitors. The participant group additionally features over ten energy ministers. Exhibitors represent countries such as Japan, the USA, Spain, India, and Germany.
Industry Relevance
Participants can complete various business objectives. These include generating new sales leads. Additionally, expanding business networks and specialist knowledge are achievable aims. So is enhancing brand recognition and exposure by networking with various companies. Attendants can also present new products and learn about the latest trends. The event includes an exhibition, two Conferences, a Forum, and an Innovation Stage.
The exhibition comprises the sections:
Distribution (power management, energy storage, intelligent water networks, data analytics);
Utilities (district cooling, AI, IoT, billing, EV charging and urban energy systems);
Generation (fuel mixes, turbines, power plant refurbishing, renewable energy generation, power optimisation systems);
Water (desalination, water treatment, membranes, pipelines, treatment chemicals, well drilling).
The World Utilities Congress features two conferences with over 60 conference sessions. These are the Strategic and the Technical Conferences. Each focuses on specific subjects and attracts a different type of participants. For instance, the Strategic Conference attracts power and water industry leaders. It allows them to network and exchange information with policymakers, disruptors, and innovators. Among the topics of discussion are the latest trends and embedding digitalisation strategies. The Technical Conference attracts utility industry specialists. It discusses the latest research findings, project developments, and best practices. It features 17 categories. These include district cooling, power generation, transmission, distribution, water management and customer engagement.
The Nuclear Energy Leadership Forum discusses nuclear energy topics like the latest developments. Participants should also take part in the Hydrogen & Innovation Theatre. It discusses new advancements, crucial industry issues, and insights related to hydrogen.
Who Are You Going to Meet?
The participants represent the entire value chain of the utilities and energy sectors. This includes:
Energy, utility, power/water generation and transmission, engineering, and EPC companies;
Service and technology providers;
Manufacturers;
Agents;
Distributors;
Operators;
Project developerс;
Financiers;
Investors;
End users;
Suppliers;
Consultants;
Contractors;
Environmental protection, municipal, government and regulatory agencies.
The education, oil, gas, water, manufacturing, engineering, distribution, and construction industries also attend. Notable companies include Shell, Baker Hughes, Honeywell, Siemens Energy, General Electric, and ABB. They also feature Toshiba, Schneider Electric, Huawei, Hitachi Energy, and Blackline Safety Corp.
Past editions
World Utilities Congress 2023
08.05.2023 - 10.05.2023
How to get to World Utilities Congress

On Foot
from Abu Dhabi International Airport - N/A
from Abu Dhabi central bus station - N/A

By Car
from Abu Dhabi International Airport - 21 min drive (23.7km)
from Abu Dhabi central bus station - 17min drive (10.8km)

By Public Transport
from Abu Dhabi International Airport - Bus Nr. 040 will take you to ADNEC
from Abu Dhabi central bus station - N/A