Abu Dhabi National Exhibition Center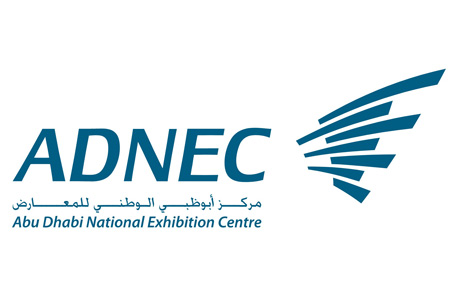 Abu Dhabi National Exhibition Center
Address:
Khaleej Al Arabi Street, Abu Dhabi
Total area:
73,000 m² indoor event space
About The Venue
Abu Dhabi National Exhibition Centre, often shortened to ADNEC, opened its doors in early 2007 in Abu Dhabi, turning it into the largest exhibition venue in the Middle East. The exhibition and congress centre was the project of His Highness Sheikh Khalifa Bin Zayed Al Nahyan, President of the UAE, and currently registers 1.8 million visitors per year. The centre has also noted that the visitor numbers grow by 20% every consecutive year. What does ADNEC offer to trade fair and exhibition organisers? The complex has live event space of 73,000 m² (~785,000 sq. ft.) and 12 halls that amount to 55,00 m² (~592,000 sq. ft.). Exhibition Hall 12 – last to be added in 2009 – is also the AUE's largest indoor auditorium as it can host up to 6000 guests thanks to its cutting-edge seating system. The retractable mechanism allows to create three tiers.
Of course, there is much to the ADNEC. There's parking capacity for 6000 cars, a small atrium and a spacious visitor concourse. Available for business negotiations are also 10 Capital Suites for up to 30 individuals and all the modern equipment you need. Given all the incredible facilities and amenities, it's not surprising to learn that ADNEC hosts well above 100 major events – some which are local to the UAE like the Cityscape Abu Dhabi and the Abu Dhabi International Hunting and Equestrian Exhibition, and some of which are internationally recognized the world over like the International Defense Exhibition & Conference (IDEX) and the World Future Energy Summit (WFES).
How to get to Abu Dhabi National Exhibition Center
from Abu Dhabi International Airport - N/A
from Abu Dhabi central bus station - N/A
from Abu Dhabi International Airport - 21 min drive (23.7km)
from Abu Dhabi central bus station - 17min drive (10.8km)
from Abu Dhabi International Airport - Bus Nr. 040 will take you to ADNEC
from Abu Dhabi central bus station - N/A
View Nearest Hotels
Hotels
Venue
GET A FREE QUOTE
Looking for a hotel accommodation for particular trade show or exhibition.
Send us a general enquiry and we will find the best options for you