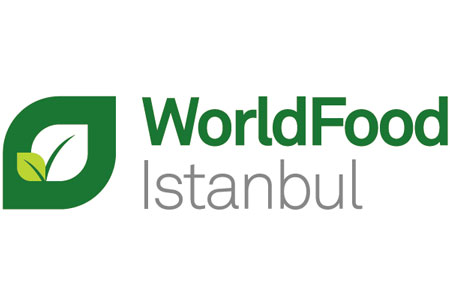 WorldFood Istanbul
Istanbul, Turkey
Book Hotel Online for WorldFood Istanbul
Book Now
Event Update
WorldFood Istanbul will occur as a live event between the dates of 03.09.2024 and 06.09.2024. The hosting location for the event will be the Tüyap Fair Convention and Congress Center. Attendees will be advised to follow safety measures, such as social distancing. Currently, the country does not have travel restrictions in place.
A Brief Overview of WorldFood Istanbul
WorldFood Istanbul positions itself as a crucial international exhibition with strong business clout in the global food and beverage scene. Istanbul, Türkiye is the host city and also a key location for connecting the West with the East. The main objective is to conduct business as well as showcase the latest and best in trends, products and technology of food production to marketing. As a unifying force in the market, it's an extremely important event to attend!
Book a hotel during WorldFood Istanbul ahead of time and make savings on your accommodation. The upcoming edition in 2023 has already created significant buzz and thousands are reported to attend. Be first to land the perfect deals on hotels in Istanbul. GETA ltd has a large database of hotels in the city and works at every price point. Do you need economy rooms? Stay in affordable hotels close to Tüyap Fair Convention and Congress Center. No need for any lengthy commutes. Our team works with groups of any size including large parties of over twenty people.
Complete your hotel reservation for WorldFood Istanbul with one of our many bonus services like airport transfers and rent-a-cars.
Why Your Visit Is Worth It
WorldFood Istanbul is nothing if not big. Its scale and overview of the entire industry are its chief selling points, providing exhibitors with a clear advantage. You're able to position yourself in the best way and enjoy visibility. The quality of contacts couldn't be any higher. As a result, the value of all sales leads and direct orders earns back all the costs associated with exhibiting. Here are the numbers for the most recent edition after the pandemic:
835 international exhibitors

1000 brands showcased

600+ hosted buyers

38,358 international trade visitors

163 countries represented
Industry Relevance
Established in 1991, WorldFood Istanbul is a highly anticipated food exhibition that handles the needs of the Middle Eastern and Asian markets. Editions are scheduled every September at the Tüyap Fair Convention and Congress Center in Istanbul, Türkiye. It serves as a prominent platform for companies worldwide to showcase the next generation of products and technologies in food production and marketing as well as celebrate the rich diversity of flavours and foods. With its rich exhibitor base, WorldFood Istanbul is a vital communication and information hub for the industry.
The exhibition features some of the finest manufacturers of food and drink products from around the globe, representing a wide range of sectors and niches. Participating companies have the opportunity to connect with buyers from Turkey and beyond, forging new partnerships and expanding their sales in a highly lucrative market. WorldFood Istanbul attracts exhibitors from every facet of the food and drink industry, encompassing various sectors and specialised niches.
During the four-day event, WorldFood Istanbul welcomes attendees from Turkey and the MENA regions, providing a platform for exploring new tastes, products and business connections. Exhibitors showcase a wide array of never-before-seen products across 16 categories:
CANNED FOOD: Canned Meat, Canned Fish

DAIRY: Milk & Cream, Butter

GROCERY: Snack Foods, Spices

MEAT & POULTRY: Meat & Meat Products, Poultry

TEA & COFFEE: Teas, Coffees

FISH & SEAFOOD: Fish, Caviar, Seafood

CONFECTIONARY & BAKERY: Biscuits & Cakes, Eastern Sweets & Halva

FROZEN FOOD: Frozen Vegetables, Berries & Fruit, Frozen Fish and Seafood

FRUIT & VEGETABLES: Fresh Fruit and Berries, Fresh Vegetables and Herbs, Fresh & Processed Mushrooms

NATURAL & ORGANIC PRODUCTS: Gluten-Free Products, Natural and Organic Food, Other Healthy and Organic Products

NON-ALCOHOLIC BEVERAGES: Carbonated and Fruit Flavoured Drinks, Juices

FOOD INGREDIENTS: Food additives

RETAIL STORE EQUIPMENT: Refrigeration Compression Systems, Scales, Market Equipment

COLD CHAIN: Cold Chain Services, Cold Transportation & Equipment, Cold Storage & Equipment

FOOD HANDLING & LOGISTICS: Transport and Logistics Services, Refrigerated Storage

HYGIENE & CLEANING PRODUCTS: Cleaning Equipment, Wet Wipes
A captivating event program enhances the WorldFood Istanbul experience, featuring a range of formats. Attendees can participate in the Business Development Conference, expanding their knowledge on important topics such as sustainability, trends and technological developments. The Food Masters Class, Food Tech Garage and Waste-Free Cuisine Workshops celebrate chefs and business innovators who are eager to explore new gastronomy destinations while embracing waste-free and environmentally friendly kitchen practices.
WorldFood Istanbul is co-located with ColdChain Eurasia, the region's first dedicated event for the temperature-controlled transport sector. This synergy allows attendees to explore not only food-related products but also chilled transportation services and specialised storage facilities. Exhibitors at ColdChain Eurasia cover the entire food supply chain, offering services for food manufacture and supply, fruits and vegetables, meat and dairy, seafood and fish, frozen and chilled products, agriculture and horticulture, as well as wholesale, distribution, and retail.
Who Are You Going to Meet?
Of course, the exhibition explores the entire Turkish ecosystem of manufacturers and suppliers. Internationally, we see a diverse lineup with exhibitors travelling from as far as Brazil, Russia, India and Egypt. You'll exhibit side by side with Aldiva, Aroma, Edible Containers, Tayas, Cafe Crown, Finca Medina, Bolci, Brazilian Rice, Ekici and Arden Makarna.
WorldFood Istanbul pulls in a large audience from the four corners of the Earth. Buyers fly in from Saudi Arabia, UAE, Uganda, UK, USA, Nepal, the Netherlands, France, Gambia, Brazil, Canada, Cameroon, Israel, Italy, Japan, Denmark, Egypt, Germany, India, Spain and South Africa. The list goes on. When it comes to their professional backgrounds, exhibitors meet with:
Food Wholesalers and Distributors

Food Retailers

Super, Hyper, Gross Markets

HoReCa (Hotel-Restoran-Cafe)

Catering Companies

Exporters - Importers

Executives of Food Companies

Sectoral and National Press
Visitors mainly attend in order to source new products and services as well as obtain information about bigger trends taking shape right now and the current state of the market. If we're to look at the roles visitors occupy in their respective organisations, we see that the biggest numbers belong to owners and general managers. They're followed by sales professionals, then marketing, then quality control. Of course, it's also important to note that WorldFood Istanbul is a meeting place for culinary professionals at all levels. The exhibition attracts chefs from all over the world!
Past editions
WorldFood Istanbul 2023
06.09.2023 - 09.09.2023
WorldFood Istanbul 2022
01.09.2022 - 04.09.2022
33%
of visitors were from abroad
WorldFood Istanbul 2021
09.09.2021 - 12.09.2021
WorldFood Istanbul 2020
25.11.2020 - 28.11.2020
25.000
SQ M of Exhibition Area
How to get to WorldFood Istanbul

On Foot
Istanbul Airport – not advisable
Istanbul Otogar Bus Terminal – not advisable

By Car
Istanbul Airport – 45 mins via D569 and Kuzey Marmara Otoyolu
Istanbul Otogar Bus Terminal – 1hr5mins via Avrupa Otoyolu/O-3/E80

By Public Transport
Istanbul Airport – not advisable
Istanbul Otogar Bus Terminal – 1hr25mins via transports 34BZ and M1A