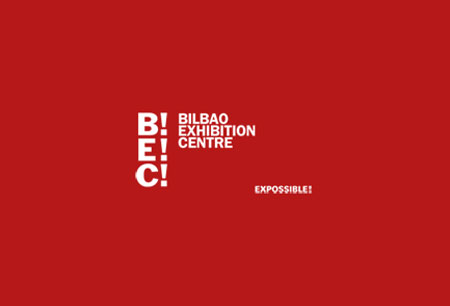 BEC Bilbao Exhibition Centre
Address:
Ronda de Azkue, 1, 48902 Ansio, Barakaldo, Vizcaya, Spain, Bilbao,
Spain
About The Venue
The Bilbao Exhibition Centre has over 150 000 m2 of event space and opened in 2004. The venue has about 27 meeting areas with all spaces being flexible. BEC as the venue is often referred to is a popular hosting site. Among the corporate events held at the site is the BIEMH.
The Bilbao Exhibition Centre has about 27 meeting areas. These include 3 atriums on the first floor which can act as reception areas. The Bizkaia Arena is also part of the venue and is considered one of the largest halls in Spain with a capacity of about 26 000 people. There is also the Congress Centre which includes an Auditorium, a VIP reception area, and a hall. There are also additional 6 exhibition halls as well as several meeting rooms. The venue has access to 4000 parking spaces distributed in 3 underground areas. The Bec has 2 entrances which allows for easy flow when simultaneous events are held.
How to get to BEC Bilbao Exhibition Centre
Bilbao Airport – not advisable
Zazpikaleak/Casco Viejo-Bilbao Station – not advisable
Bilbao Airport – 17 mins via N-637
Zazpikaleak/Casco Viejo-Bilbao Station – 20 mins via A-8
Bilbao Airport – 1hr via transports A3247 and Linea De Metro Bilbao
Zazpikaleak/Casco Viejo-Bilbao Station – 30 mins via Linea De Metro Bilbao
View Nearest Hotels
Hotels
Venue
GET A FREE QUOTE
Looking for a hotel accommodation for particular trade show or exhibition.
Send us a general enquiry and we will find the best options for you