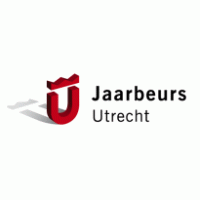 Jaarbeurs
Address:
Beatrixgebouw, Jaarbeursplein 1, 3521 AL Utrecht, Utrecht,
Netherlands
About The Venue
The Jaarbeurs is one of the Netherland's most popular and notable venues. It is in Utrecht, close to the Central Station. The venue consists of a total of 34 meeting areas spreading over an event area of 100 000. It is visited by around 2.5 million visitors and attendees every year. The venue was founded around 1977 when the first Jaarbeurs or Yearly Fair was hosted. Apart from the Yearly Fair, the venue is also the hosting site of the Second Home International, the VIV Europe and others.
The Jaarbeurs has in total 54 meeting areas. These include the 30 meeting rooms located from the first to the fourth floors of the Beatrix Building. All 30 of the rooms have access to natural light, a flexible layout and can accommodate up to 240 participants. Additionally, the Jaarbeurs can expand its capacity by providing access to the area known as the SCALA. The SCALA is a location which consists of a three-storey building with 129 boxes and vertical seating. This location can accommodate up to 1050 people.
How to get to Jaarbeurs
Schiphol Amsterdam – not advisable
Utrecht Central Station – 1 min via Jaarbeursplein and Jaarbeurstraverse
Schiphol Amsterdam – 35 mins via A2
Utrecht Central Station – 1 min via Mineurslaan
Schiphol Amsterdam Airport – 30 mins via Intercity
Utrecht Central Station – not available
View Nearest Hotels
Hotels
Venue
GET A FREE QUOTE
Looking for a hotel accommodation for particular trade show or exhibition.
Send us a general enquiry and we will find the best options for you