Messe Freiburg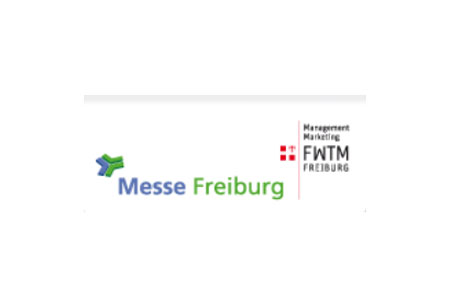 Messe Freiburg
Address:
Hermann-Mitsch-Str. 3 79108 Freiburg, Germany
About The Venue
Messe Freiburg is one of Freiburg im Breisgau's leading venues. It has a total event space of 103820 m2 and around 16 meeting areas. The venue was relocated to its current location around 1999. Approximately 400000 visitors visit Messe Freiburg every year. The meeting areas of the venue have a relative capacity of 124200 people. It hosts over 100 events every year. Examples feature fairs such as Interbrush, Automobil, Internationale Kulturborse Freiburg, and Plaza Culinaria.
Messe Freiburg has 4 spacious and flexible exhibition halls. There is also a foyer of 2200 m2 and 10 conference rooms. 8 of the rooms can combine to form a large meeting space. Besides the indoor spaces, Messe Freiburg has 81000 m2 of outdoor space. The area is situated around the main building of the venue. Like the indoor event areas, the outdoor location has modern amenities. Messe Freiburg is about 50 minutes by car from Basel airport.
How to get to Messe Freiburg
Basel-Mulhouse-Freiburg Airport - not advisable
Freiburg (Breisgau) Hbf – 30 mins via Kaiserstuhlstrasse
Basel-Mulhouse-Freiburg Airport – 50 mins via A35 and A5
Freiburg (Breisgau) Hbf – 6 mins via Stefan-Meier-Strasse and Kaiserstuhlstrasse
Basel-Mulhouse-Freiburg Airport – not advisable
Freiburg (Breisgau) Hbf – 12 mins via S11 and 22
View Nearest Hotels
Hotels
Venue
GET A FREE QUOTE
Looking for a hotel accommodation for particular trade show or exhibition.
Send us a general enquiry and we will find the best options for you