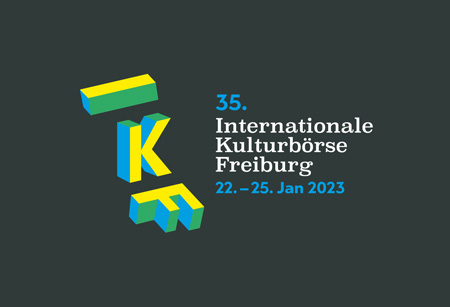 Internationale Kulturborse Freiburg
Freiburg, Germany
Book Hotel Online for Internationale Kulturborse Freiburg
Book Now
Event Update
Internationale Kulturborse Freiburg's 2025 edition will take place between 20.01.2025 and 22.01.2025. The format of the event will be face-to-face. Freiburg Exhibition Centre will serve as the hosting location. Organisers assure that the venue will nor have the latest and strictest COVID-19 prevention measures in place. This is because Germany has lifted its pandemic-related restrictions.
A Brief Overview of Internationale Kulturbörse Freiburg
Internationale Kulturbörse Freiburg joins together a wealth of knowledge in the world of music, stage performances and live acts. It's the preeminent meeting place for performers, artists, festival organisers, agents and event professionals. The trade fair is the site of many high-profile purchases and enjoys a lasting popularity. In short, Internationale Kulturbörse Freiburg is the must-see event in stage productions, music and events.
GETA ltd has been a provider of hotel accommodation for trade fairs for more than a decade and has sent exhibitors all over the world. We know our way around Freiburg in Germany and have a wide variety of hotels, hostels and apartments to choose from. Are you travelling in a small group or are there more than twenty people in your party? Count on us to find the most affordable hotel deals for Internationale Kulturbörse Freiburg and generate excellent savings. We always pick the best hotels located near Messe Freiburg so you don't lose time commuting day in and day out.
Pair your hotel reservation for Internationale Kulturbörse Freiburg with one of our many additional travel services for a complete experience. GETA ltd is able to build you exhibition stand, offer a good deal on rent-a-cars, and arrange airport transfers.
Why Your Visit Is Worth It
Internationale Kulturbörse Freiburg comes with an expectation of excellence, which is why it remains such a highly respected and sought-after event in the world of stage productions. For one, it's the best meeting point for the biggest names in the cultural sector. The connections you make here go a long way in raising exhibitors' profiles and leading to more opportunities down the road.
Despite the pandemic and changes to the scheduling, Internationale Kulturbörse Freiburg 2023 still managed to do well in terms of attendance:
400 international exhibitors

200 live performances

6000 sq. metres of exhibition space
Industry Relevance

Internationale Kulturbörse Freiburg (IKF) stands tall as Germany's most significant trade fair for stage productions, music and events, attracting artists, promoters, producers and seasoned event professionals from across the globe. Since its inception in 1989, the IKF has grown to become the largest trade fair in the German-speaking region for live performances, featuring a truly packed exhibition area and a diverse program.

The IKF provides a unique platform for the industry's professionals to meet, exchange ideas and foster partnerships. While it is not a festival, artists and ensembles seeking to present themselves at the IKF must apply for a live performance, with expert juries carefully selecting performing artists from the submissions. Additionally, the viewers themselves play a role in selecting the winners of the prestigious IKF Prize, the FREIBURGER LEITER.

The benefits of participating as an exhibitor at IKF are manifold. Exhibitors get to engage with a high percentage of decision makers and potential business partners while showcasing their offerings in specially curated stands. The trade fair's strategic timing at the beginning of the year allows participants to plan their entire year and make direct sales on site.

IKF's unique selling point lies in its concept that mixes product procurement with live performance and a spirit of collaboration. Interest from print media and online magazines means that exhibitors receive strong exposure in the German-speaking world as well as internationally.

Throughout the IKF, professionals get to experience numerous live productions, attend live demonstrations, engage in competitions, participate in practical and educational workshops, and utilise networking hubs, all spread across the 6,000 sqm of exhibition space. It's an immersive and rich experience, making IKF an unmissable event for anyone in the cultural and entertainment industry.
Who Are You Going to Meet?
Taking place annually in January, the IKF serves as a cultural mecca, drawing international artists and ensembles from the performing arts, music and street theatre fields to showcase live excerpts from their current programs to the specialist audience. They are a big reason why trade visitors are so eager to attend as they're able to discover relevant talent. Among the audience you'll find every possible profession from agents and event professionals to festival organisers and producers. You will also interact with media representatives, service providers and municipal institutions. All of these visitors are excited to explore the latest trends and developments in the cultural sector.
Exhibitors cover all related industry segments - event and artist agencies, event organisers and locations, technology and service providers in the culture and event industry, associations and specialist media. IKF enjoys a superior location on the border triangle of Germany, France and Switzerland, which lifts difficulties when it comes to international participation. Exhibitors travel from nearby France, Switzerland, Spain, Austria, Belgium, Italy, the Netherlands, Poland, the UK, Czech Republic and Sweden.
The Outlook for 2025
In an exciting development for the cultural industry, the Internationale Kulturbörse (IKF) is set to undergo a significant format change in its upcoming edition scheduled for January 2025, skipping its slot in 2024 altogether. The decision to realign IKF comes from Freiburg Wirtschaft Touristik und Messe GmbH & Co. KG (FWTM), the organisers of the event, in response to the evolving landscape of the cultural industry and the changing requirements for specialised trade fairs.
Recognising the impact of generational change within the cultural sector and the subsequent shifts in the market, IKF is gearing up to embrace a new concept that aligns with the industry's future needs. The dynamic nature of the cultural industry necessitates adapting to fresh content and technological demands, and the organisers are keen to ensure that the IKF remains relevant and future-proof in the face of these changes.
The realignment of IKF comes as an exciting opportunity to redefine the trade fair's purpose and create a platform that resonates with the modern cultural industry. As the event gears up for its next edition in 2025, attendees can look forward to a fresh and innovative experience that reflects the dynamic and ever-evolving world of arts, music, and live performances. Stay tuned for updates as the IKF continues its journey towards an even more vibrant and engaging future.
Past editions
Internationale Kulturborse Freiburg 2023
22.01.2023 - 25.01.2023
Internationale Kulturborse Freiburg 2021
18.01.2021 - 20.01.2021
Cancelled because of COVID-19.
Internationale Kulturborse Freiburg 2020
26.01.2020 - 29.01.2020
How to get to Internationale Kulturborse Freiburg

On Foot
Basel-Mulhouse-Freiburg Airport - not advisable
Freiburg (Breisgau) Hbf – 30 mins via Kaiserstuhlstrasse

By Car
Basel-Mulhouse-Freiburg Airport – 50 mins via A35 and A5
Freiburg (Breisgau) Hbf – 6 mins via Stefan-Meier-Strasse and Kaiserstuhlstrasse

By Public Transport
Basel-Mulhouse-Freiburg Airport – not advisable
Freiburg (Breisgau) Hbf – 12 mins via S11 and 22