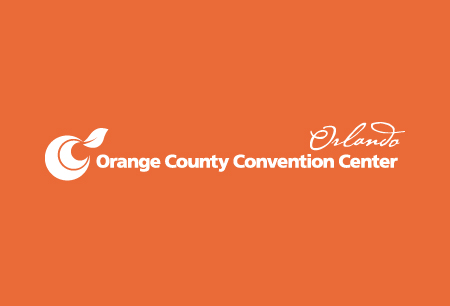 Orange County Convention Center
Address:
9990 International Dr, Orlando, FL 32819, Orlando,
USA
About The Venue
The Orange County Convention Centre is among the largest event venues in the USA. It is a massive complex with a total footage of 7 million ft2. 2,526,341 ft2 of said space is dedicated to event meeting areas. The convention centre has a total of 90 meeting areas and total capacity of 193036 people. It has been a popular hosting site since its founding in 1983. Notable examples including NPE, COVERINGS and IAAPA Attractions Expo.
The Orange County Convention Centre opened in 1983. The first building to be completed was the West Concourse building. The complex consists of two buildings – the West and North/South Concourse. It has a total exhibition space of 2,055,222 ft2 distributed between 3 exhibition halls. It additionally has 471,119 ft2 of meeting space. This meeting space is distributed between 70 meeting rooms. The complex has around 6227 parking spaces. The venue also has 8 food courts providing on-site catering. All spaces of the venue are flexible and have modern amenities.
How to get to Orange County Convention Center
Orlando International Airport – not advisable
Lynx Central Station – not advisable
Orlando International Airport – 15 mins via FL-528 W/FL-528 Toll W
Lynx Central Station – 18 mins via I-4 W
Orlando International Airport – 1 hr via 111
Lynx Central Station – 1hr10mins via 08
View Nearest Hotels
Hotels
Venue
GET A FREE QUOTE
Looking for a hotel accommodation for particular trade show or exhibition.
Send us a general enquiry and we will find the best options for you