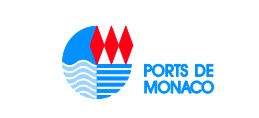 Port Hercule
Address:
6 Quai Antoine 1er, 98011 MONACO CEDEX, Monaco-Ville,
Monaco
About The Venue
Port Hercule is best recognised as the only deep-water port in Monaco, if not across the entirety of the French Riviera. It's a naturally formed coastal harbour that has been used by sailors since the dawn of written history. The way you experience it now is a modern construction that was first put into action in 1926, when the first modern iteration of the port was constructed. Since then, Port Hercule has undergone two more major renovations – once during the 70s and a second time during the 2010s. The port currently occupies 160,000 m² (~1,722,000 sq. ft.) and its capacity is for 700 berths to vessels up to 135 meters in length, but any vessel over 30 metres of length requires its own harbour pilots.
In terms of depth, it varies from 7 metres in the inner port going as far as 40 metres for the outer docks, where cruise ships are allowed to dock. The newest renovation done by Marinetek, Finnish manufacturer of marinas and pontoons of great repute, consists of the switch from the old fixed piers to floating pontoons made out of concrete. Port Hercule finds itself within the La Condamine district of Monte Carlo, which is known for its leisure and luxury shopping. Given how close the port lies to the Monaco-Monte Carlo Railway Station, it's the perfect host for maritime events. One of the most famous events at Port Hercule is the MYS (Monaco Yacht Show). Another also very notable event in the port's history was the unique concert given by Jean Michel Jarre in honour of the royal wedding between Prince Albert II and Charlene Wittstock.
How to get to Port Hercule
from Gare de Monaco is a 20 min walking distance
from Gare de Monaco = 10 min by car
from Nice - Airport - 40 min drive (32.4km)
from from Nice - Airport walk 16 min to Nice Saint-Augustin and take train TER for 7 stops (34 min) to Gare de Monaco then walk another 20 min to the Port Hercule
View Nearest Hotels
Hotels
Venue
GET A FREE QUOTE
Looking for a hotel accommodation for particular trade show or exhibition.
Send us a general enquiry and we will find the best options for you