Monaco Yacht Show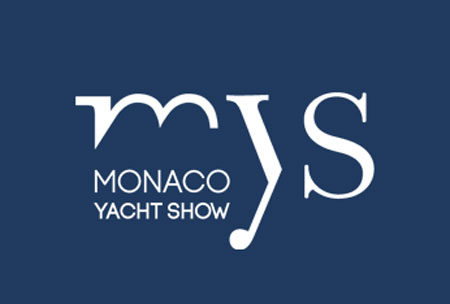 Monaco Yacht Show
Monaco , Monaco-Ville
Book Online for Monaco Yacht Show
Book Now
Covid-19 Venue and Event Update
The 2022 edition of the Monaco Yacht Show will take place from September 28th to October 1st at Port Hercule in Monte Carlo, Monaco. COVID-19 health and safety measures will be implemented. Visitor compliance is a must. The measures will include attendees needing to present a sanitary pass and their ID at the entrances. Such sanitary passes include a Covid-19 EU certificate or Monaco Safe Pass. These documents will be granted if attendees have a negative PCR or rapid antigen test less than 24 hours old. Attendees can also receive such a pass after confirming their vaccination. Proof of recovery documents between 11 days and 6 months old can also grant such sanitary passes. During their visit, attendees of MYS must wear surgical or FFP2 masks.
A Brief Overview of Monaco Yacht Show
Sail the seven seas on the most advanced luxury yachts in the world! Want to learn what's on the cutting edge of technology in the superyacht sector? Then be sure to be present during the four days of the Monaco Yacht Show. As always, this international exhibition is expecting leaders in the yachting industry to showcase engineering feats and cutting-edge models to a wide audience consisting of the biggest buyers in the world.
Your business trip is in safe hands, as we've been providing business travellers with the best hotels for Monaco Yacht Show for years. We know all the finest deals and promotions in the city and deliver the best value on accommodation no matter where your price point lies. It's our goal to make business travel affordable for everyone and your hotel reservation for Monaco Yacht Show reflects our personal touch!
Why Your Visit Is Worth It
Monaco Yacht Show positions itself at the highest level possible when it comes to luxury and exclusivity. You can't go any higher and attract better buyers anywhere else in the world. This is a natural next step for a luxury yacht maker to make a mark in the industry. Review the data from the last edition:
580+ international exhibitors showcased at the event;
30,000+ international visitors made the trip;
150 VIP guests;
125+ extraordinary one-off superyachts.
Industry Relevance
The genesis of the Monaco Yacht Show dates back to 1991 with the very first edition at Port Hercules, which is known as Europe's biggest in-water display of large yachts. The annual show has been a success from the get-go, which resulted in steady growth over the near thirty years it's been in operation to include a luxury car deck into its showroom. All because it attracts some of the richest people in the world. It's worth noting that originally Monaco Yacht Show was oriented towards brokers, but now it opens its doors to the public with the budget to spend. What can a visitor hope to see there? Apart from superyachts and luxury cars, there are motorboats, sailing yachts, sailboats, and accessories.
Who Are You Going to Meet?
Monaco Yacht Show has always been intended for the upper echelons of society. This is not a surprise when you see the exclusivity of the yachts on display. Also, the show has the support of His Serene Highness Prince Albert II of Monaco right from its inception. Some yachts that have been exhibited and sold at the show include Illusion 1, Project Sunrise, ROCK.IT, Infinity, Thumper and Anyuta. Every single one has entered the possession of the richest buyers in the world. Given that Monaco Yacht Show holds some 150 separate events that range from parties to lavish dinners, it is safe to say you will rub shoulders with celebrities and socialites.
Past Editions
2021 Edition
MYS 2021 took place as a face-to-face exhibition, with strict COVID-19 prevention measures in place between 22.09.2021 and 25.09.2021. The edition featured a new format, such as improved thematic area distribution and new zones. MYS 2021 received a total of 19000 trade visitors and 440 exhibitors. The COVID-19 prevention measures included presenting vaccination certificates. Following the completion and success of the Monaco Yacht Show 2021, organisers have opted to proceed with MYS 2022. The Monaco Yacht Show 2022 will occur between September 28th and October 1st.
Past editions
Monaco Yacht Show 2021
22.09.2021 - 25.09.2021
Monaco Yacht Show 2020
23.09.2020 - 26.09.2020
Cancelled because of COVID-19
Monaco Yacht Show 2019
25.09.2019 - 28.09.2019
Monaco Yacht Show 2018
26.09.2018 - 29.09.2018
How to get to Monaco Yacht Show

On Foot
from Gare de Monaco is a 20 min walking distance

By Car
from Gare de Monaco = 10 min by car
from Nice - Airport - 40 min drive (32.4km)

By Public Transport
from from Nice - Airport walk 16 min to Nice Saint-Augustin and take train TER for 7 stops (34 min) to Gare de Monaco then walk another 20 min to the Port Hercule
Hotels
Venue