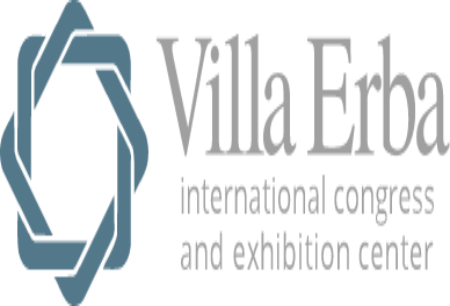 Villa Erba
Address:
Largo Luchino Visconti, 4 - 22012 Cernobbio /CO/, Cernobbio,
Italy
About The Venue
Villa Erba is a modern event venue with an extensive ancient past. The villa was built in the 19th century and brought by a consortium in 1986. That same year, the venue was inaugurated as a premier event venue. Villa Erba has a total event space of 110000 ft and an approximate capacity of 12200 people. It has 46 meeting areas and is the hosting site of notable event such as Proposte.
The Area and city in which Villa Erba is located has ancient roots. It was first mentioned in 966 when it was the location of an ancient Cluniac monastery. The property was bought and sold several times over the centuries, until in 1986 it was sold to a consortium. The company converted the villa into a premier event venue. The villa has a total of 46 meeting areas. These include a conference centre with a central exhibition space and 28 conference rooms. It also includes the spacious garden and former horse track. As well as the villa itself, which include 15 meeting areas.
How to get to Villa Erba
Milan Linate Airport – not advisable
Stazione di Como San Giovanni – 52 mins via Via Per Cernobbio
Milan Linate Airport – 55 mins via A9/E35
Stazione di Como San Giovanni – 15 mins via Via Per Cernobbio
Milan Linate Airport – not advisable
Stazione di Como San Giovanni – 16 mins via C20
View Nearest Hotels
Hotels
Venue
GET A FREE QUOTE
Looking for a hotel accommodation for particular trade show or exhibition.
Send us a general enquiry and we will find the best options for you