Take a Look at Our Blog for Latest News
and Topics About Exhibit Travel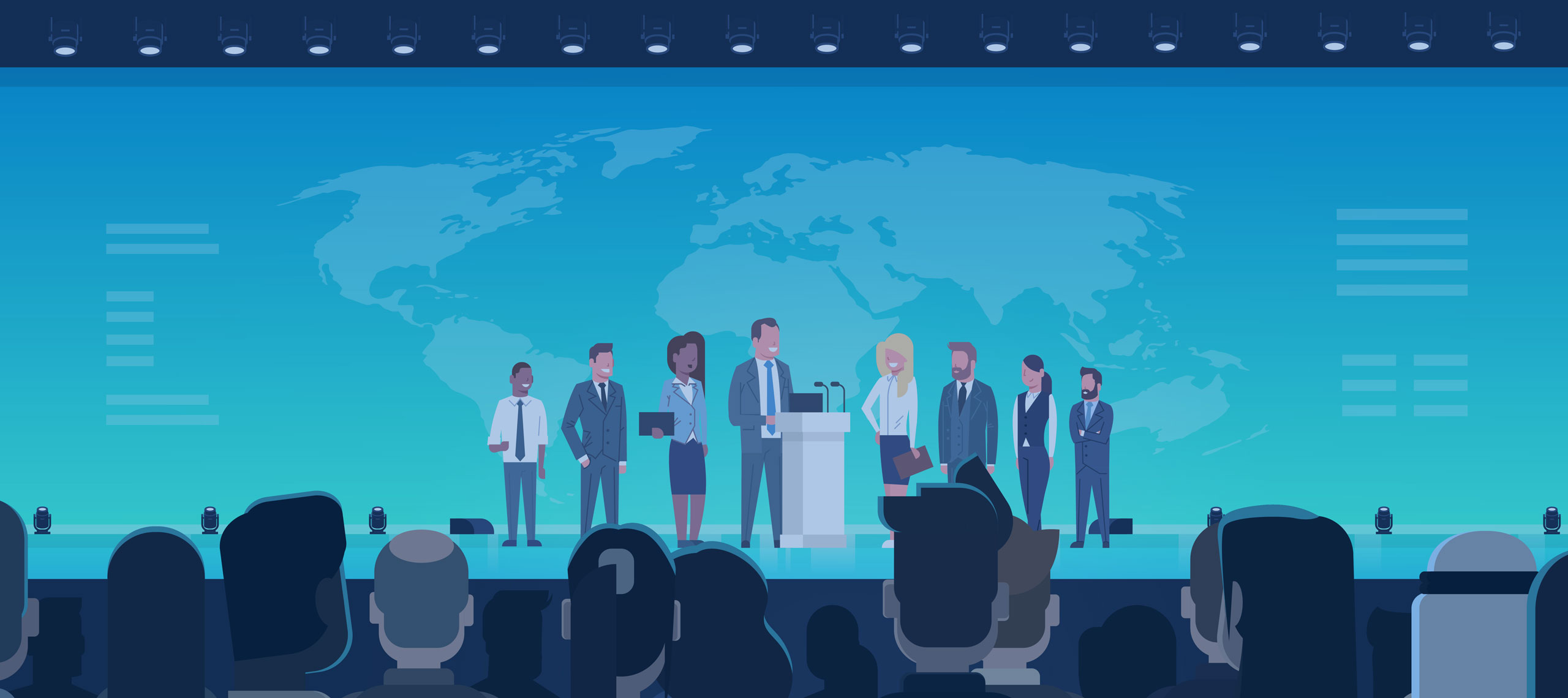 The Functions of Modern Trade Fairs
17 Oct 2019
During the course of this past year, we have talked about how crucial it is to approach a trade fair with a ready battle plan in order to return home with any winnings. Goal making proves to be the most essential aspect of planning any business trip, whether you're heading to a breezy weekend conference or are gearing for the brunt of a week at a product show, where you hope to move units off shelves. Where issues usually arise is that exhibitors don't necessarily know what can be a goal in the first place, and we think this confusion about company goals stems from not fully grasping what the functions of modern trade fairs are.
In this article, we will run through a list of functions that pertain to you as an exhibitor, which are bound to improve on your goal sourcing.
1.Make Direct Sales to Potential Clients
It's only customary we begin with the one function that everyone thinks of in connection to trade fairs. They function as procurement platforms where you are able make direct sales to new clients. This is part of the traditional business growth strategy, where one increases profit through customer conversion. Normally, converting new customers is a difficult and costly task, but at a trade fair you're surrounded by qualified leads.
2. Practice Client Retention & Strengthen Existing Relationships
Repeat business is how brands survive, which places existing clients as a priority for companies. Anyone will tell you that it's far easier to retain existing clients than converting new ones. Trade fairs are meeting points for every actor in the industry, so it stands to reason your existing clients will be walking the hallways. The right strategic move would be to invite them to your booth ahead of time, thank them for working with you and inform them of any new norms.
3. Compile a Database of Potential Clients
We're entering the fabled sales lead territory. Everyone talks about the importance of growing your client base, and if you're not closing sales on the spot, you should be collecting qualifying information from booth visitors so you can determine whether they can be converted into a buyer. Sales lead generation can be its own goal for trade fairs, where you engage visitors with games and giveaways so that you can collect visitor data. Should this be your goal, then you must follow back on all qualified leads you've gathered.
4. Educate Yourself on the Market
Trade fairs often create an in-depth snapshot of where your industry is currently at and where it's headed. You can see this in how your competitors showcase their products; which promotional tools are falling out of favor; which trends are creating buzz on professional and social network; what research is being presented; what innovations are reporters printing in industry magazines. After all, remaining relevant as a brand, you have to be in active conversation with the forces re-shaping your sector.
5. Demonstrate Your Product and Services
You might ask yourself – don't I do this anyway as a way to make sales. Not necessarily and in the context of making a sale, exhibitors don't fully take advantage of their products and services. Trade fairs make it possible to showcase your products to the fullest. Video demonstrations are fine, but nothing compares to having the real thing in front of visitors, where they can interact or take it out for a test drive. Many product-centered trade fairs will have a demo area, where you can fully reveal your products capabilities.
6. Create Valuable Brand Recognition
You only build a name for yourself in industry circles by being present where competitors, buyers, decision makers, influencers, reporters and exporters are. Your physical presence alone gives you more weight as a brand by the virtue of investing to be at the trade fair. If you become linked with a certain exhibition and appear year after year, that only gives you additional clout among long-time visitors. That's advertising that is truly worth the high costs to make it there.
7. Receive Immediate Feedback on Products
It's not often that you're in a position where you can ask your target audience to tell you what they think about your products. This is priceless market research, which signals whether you've your fingers on the pulse of what your customers want – it's not uncommon for what you think they want to have nothing in common with customer demand in the slightest. This face-to-face interaction helps you identify product strengths and weaknesses, which can then help build upon your product.
8. Source New Ideas and Opportunities
Some of the best marketing moves are born at a trade fair, where a certain talk or feature will give you a divine spark of inspiration. Trade fairs also reveal business opportunities that may remain hidden, if you'd stayed in your offices and worked towards increasing sales numbers. Companies experience rapid growth, when they latch onto a trend that's still hot and manage to assume a leader's position.
GET A FREE QUOTE
Looking for a hotel accommodation for particular trade show or exhibition.
Send us a general enquiry and we will find the best options for you