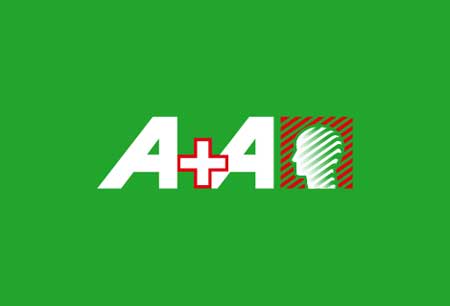 A + A
Düsseldorf, Germany
Covid-19 Event Update and Safety Measures
The dates for A+A 2025 are 04.11.2025 to 07.11.2025. The event will take place in Messe Düsseldorf. Organisers will not implement strict COVID-19 health and safety protocols during the face-to-face exhibition. This is due to Germany removing its national and travel restrictions as a result of the improving pandemic situation.
Messe Düsseldorf Information
Messe Düsseldorf is an international exhibition centre managed by a same-named company. The messe is among the leading event centres in Germany and the world. It is also one of the oldest because its founding date is 1947. The venue has a total event space of 248,000 m2 distributed between seventeen event halls.
What is A+A?
Founded in 1954, A+A is a global trade fair of prime importance for the safety and security sector. It summarises the latest challenges, innovations, trends, and standards. The event receives over 70,000 attendees during its biannual editions. Such professionals attend to learn about the defining global-scale health and safety standards. This includes risk management, fire protection, workplace defence and other solutions. Participants vary from CEOs to industrial workers, thus representing the entire value chain. Most often, A+A takes place in late October or early November. The hosting location of the event is Messe Düsseldorf, who is also the organiser of the event.
A+A's Detailed Support Programme and Goals
By attending the A+A, industry professionals can achieve several important business aims. These goals include learning about the newest challenges, trends, innovations, standards, and solutions. They also include expanding one's specialist knowledge on subjects, like legal policies. A+A furthermore promotes the conducting of on-site business. Examples include examining products and closing essential deals. The event additionally promotes is the expansion of one's business network. This is because of the sub-events during which professionals can network with others. Achieving recognition is also a business aim that participants can complete. For the task, they can take part in various sub-events.
Five key themes form the foundation of the A+A and affect its event schedule. The central themes are:
Security at work
Safety at work
Corporate Fashion
Corporate Health/Health at work
Disaster Management/Fire Protection
A+A furthermore includes nine focus topics that influence sub-events. The focus topics are:
Environmental/occupational/travel medicine
Fire protection/security products
Media/training
Company catering
First aid and rescue, emergency medicine
Prevention and therapy
Corporate health management
Hygiene requirements
Mobile working
Each of the focus topics and central themes influences the exhibition. This is because the exposition is one of the leading sub-events within the event schedule. It is also one of the primary reasons for attendees to take part. The exposition allows attendants to make important purchases that can improve their business. It furthermore promotes networking with other professionals. Start-ups can additionally achieve recognition by presenting their innovative wares. Professionals can also learn about the latest trends by visiting the exhibition. Among the products available are PPE, workwear fabrics, and technical aids. Attendees can also examine wares such as CBRN, workplace facilities, and safety equipment. The expo furthermore features rescue, hygiene, first aid and sanitary supplies. Also, attendees can examine ergonomic, decontamination, emergency medicine, workplace architectural and protection solutions.
The exposition features a diversity of special areas that focus on the latest trends. An example of such a zone is the Start-Up Zone. It is the location for young companies to present their innovative wares. Examples include high-tech textiles, VR glasses, new health apps, and PPEs. The Start-Up Zone enables start-ups to achieve recognition, network, and learn about the newest products. The Robotics Park is another example of a special zone. The Park is the showcasing location for new robotic technologies. An example of such pieces of technology is exoskeletons. These are systems that combine the power of machines with the intelligence of humans. Such new technologies can improve the performance of employees during demanding physical activities. The Robotics Parks features three work courses. These focus on welding, overhead work and leg-straining tasks. Integrating such pieces of technology can be quite beneficial for reducing sickness-related absenteeism. Such technology can help workers in better executing particular tasks as well.
The International A+A Congress is among the main sub-events of the programme. It is the meeting location for a diverse range of participants, including OSH professionals and safety delegates. It additionally features company and occupational physicians. Attendees also include labour inspectors or state occupational safety/health administrations. Startup or leading company CEOs, plant and HR managers likewise take part in the sub-event. So do decision-makers from the business and political sectors. As do the autonomous administrations of social insurance instructions. Attendees additionally include ergonomics, occupational, or organisational psychology experts. Among the visitors are workplace health promotion, integration, and inclusion specialists as well. So are company fire safety and company environmental protection experts. Trainers and advanced training professionals similarly take part in the sub-event. So do researchers who specialise in ergonomics, occupational or environmental medicine. Occupational psychology and safety sciences scientists likewise visit the A+A Congress.
The Congress allows such participants to achieve particular business goals. Among them are expanding their field of expertise, achieving recognition, and networking. The micro-event can help professionals by providing opportunities via a series of talks. Each session focuses on a different topic. Examples include digitalisation and AI for occupational safety/health. They also discuss working during an ongoing pandemic and implementing Vision Zero. The subjects of discussion additionally include the latest trends and challenges. The Congress often incorporates around 25 such talks. Each features a leading expert as the speaker, including scientists from international universities. They additionally feature entrepreneurs and political representatives. Examples of political figures that have attended include Hubertus Heil.
The Trend Forum is also a sub-event of great interest. Like the Congress, it attracts professionals from all industry branches. Such include researchers, HR managers, occupational health and safety experts. The Trend Forum focuses on the latest trends within the sector. Among them are digitisation, hazardous substances, health, safety, and sustainability. The newest supply chain laws, hygiene, and protection concerns are also included. The Trend Forum can be invaluable to professionals due to several reasons. Among them is the opportunity to network with other professionals. The sub-event additionally allows them to achieve recognition by attending as speakers. It furthermore enables specialists to learn about the latest target sector trends.
Another sub-event of prime importance is the Safety + Health Meeting Point. It enables specialists to learn about the latest occupational safety/health solutions. Examples of such solutions are the newest means to protect employees. They also include alternatives to common types of PPEs. The Meeting Point comprises leading experts from various organisations, companies, and associations. Such speakers provide answers to onsite questions, such as the ones mentioned.
Attendees should consider visiting the Company Fire Protection and Emergency Management Theme Park. The Theme Park can aid in expanding knowledge by providing accident-prevention presentations. These lectures furthermore allow specialists to learn about the newest rescue operation plans. Complementing the presentations are live demonstrations. During the displays, professionals can learn what steps to take in a situation. The Theme Park can be invaluable to specialists from all branches of the industry. Such include safety professionals, CEOs, health inspectors, and fire safety experts.
The German Occupational Safety And Health Award is a central sub-event for start-ups. It allows them to achieve recognition by presenting innovative health/safety solutions. Such novel propositions can receive commendation by attending in one of five categories. The categories are "Newcomer", "Personal", "Cultural", "Company", and "Strategic". Each submitted innovation undergoes careful evaluation based on four criteria. An expert and independent jury perform the evaluations. The four criteria are known as "Creative", "Sustainable", "Transferable", and "Effective". Each of the evaluation standards focuses on a different aspect. "Effective", for instance, evaluates the target orientation success rate. In particular, it examines how successful the solution is in completing the target goals. The "Transferable" criterion estimates the level of inspiration the submission has. For example, it estimates how high the potential role-model effect of the solution will be. The "Sustainable" criterion analyses the innovation's long-term effectiveness and resource-saving abilities. This includes how many costs, materials, and energy the proposition will save. The criterion known as "Creative" evaluates how ingenious the submission is. This includes details like how does the proposal handle the target challenge.
A+A is a must-attend for industry specialists from all sector branches. For instance, the event can help specialists such as:
Safety/security officers

Occupational physicians

Purchasing and procurement experts

Occupational safety specialists

HR/HSE/Health managers

Psychologists

Integration and inclusion experts

Work organisation representatives

Sales and marketing specialists

Accident insurance fund experts

Ministries, institutions, professional associations

Work and staff council members

Fire protection specialists

Technical test centre employees

Social security self-administrated

Professional and plant fire brigades

Ergonomics specialists

Entrepreneurs

Emergency service providers

Workplace health promotion experts

Corporate environmental protection experts

Fire, disaster, environmental protection staff

Company doctors

Work and organisation psychology specialists
Why is A+A Worth Your Time?
A+A often features high attendance numbers. For instance, the 2019 edition received 73.507 visitors, 2111 exhibitors, and 419 journalists. Likewise, the 2021 rendition, despite the Covid-19 pandemic, featured over 25,000 visitors and 1,204 exhibitors. It should be noted that 94% of the 2021-edition participants confirmed their attendance for 2023. Attendees represent the safety, education, service, health, and media industries. 98% of attendees are satisfied with the editions of the show. Also, 97% of attendants will recommend the trade show to other professionals. 86% of decision-makers from industry, commerce, services, the trades, safety and health attend. One hundred and thirty-four countries take part in A+A. Among them are nations such as:
Italy

Iran

France

Croatia

Kenya

Canada

South Korea

Japan

India

Lithuania

Germany

UK

Finland

Serbia

Russia

Romania

Austria

Netherlands

Switzerland

Norway

Oman

Poland

Sweden

Malaysia

Portugal

Pakistan

Vietnam

Thailand

Luxembourg

Ukraine

Turkey

Czech Republic

Hungary

UAE

Sri Lanka

USA

South Africa

Taiwan

Australia

Chile

Bangladesh

Spain

Slovenia

Slovakia

New Zealand

China

Brazil

Denmark

Bulgaria

Belgium

Singapore
Types of Participants You Should Expect to Meet at A+A
A+A features a large and diverse participant group. For instance, attendees include safety engineers, experts, officers, planners, and builders. They also feature occupational health physicians, company doctors, researchers, and rescue services. They additionally include occupational safety specialists, purchasing/procurement experts, and sales/marketing specialists.
A+A has attracted the attention of many manufacturers within the value chain. These include Condair Systems, Kelly International Corporation and Back App AS. They also feature high-profile visitors like 3M, BORNACK, and Honeywell. Uvex and the Institute for Occupational Safety and Health (IFA) also attend.
When and How Did the Previous Editions Transpire?
2021
A+A 2021 was a hybrid event. The edition included a physical exhibition and a complimentary digital platform. A + A Connected was the name of the digital platform. Attendees could access the support program through this online portal. The A+A Congress and others were among the available online events. Messe Düsseldorf in Germany received 1,204 exhibitors and over 25,000 trade visitors. The conference coincided with the International Congress on Occupational Safety and Medicine.
Logistical Information
A+A is a four-day trade show held once every two years. It is organised by Messe Düsseldorf GmbH, who also serves as the hosting location. The hours of operation are usually between 9 am and 6 pm.
Messe Düsseldorf is a world-class venue that is easily accessible by public transport. You can access the venue by taxi, metro, or train, for example. Depending on your mode of transport and departing location, travel times may vary. By bus or metro, for example, you will need 18 minutes to reach the venue from Düsseldorf Airport. When travelling by bus or metro from the central railway station to the messe, you will need 25 minutes. The same distance will require 20 minutes when opting for a taxi or rent-a-car. The Düsseldorf Exhibition Center is close to many local cities. By taxi or car, you can access the site in 60 minutes from Cologne, for example.
Düsseldorf is a metropolitan area with a diverse selection of dining and lodging options. Guest houses, hotels, hostels, and apartments can be found in many districts. Among the recommended areas of the city are Flingern, Friedrichstadt, Hafen, and Oberbilk. Coffee shops, restaurants, bars, and brasseries are among the available dining options. Because of its food service zones, Messe Düsseldorf also is a good dining alternative.
What Can GETA Ltd Offer you as Accommodation Options?
It can be difficult to manage business travel tasks, such as finding a suitable hotel. They can also take a long time to complete, resulting in you having less planning time for A+A. GETA Ltd can help you save time by taking care of your hotel accommodations. This includes determining the best type of lodging for your needs and budget. We collaborate with companies that offer a variety of lodging options. This includes both high-end luxury hotels and budget-friendly bed-and-breakfasts. Each option was chosen to save money without sacrificing comfort or quality. We can offer accommodation for large groups and solo travellers.
Past editions
A + A 2023
24.10.2023 - 27.10.2023
96+%
of visitors confirmed that their expectations were met
3 000
Conference visitors
80 000+
m2 of event space
A + A 2021
26.10.2021 - 29.10.2021
A + A 2019
05.11.2019 - 08.11.2019
How to get to A + A

On Foot
from Dusseldorf Hbf is 1h 30 min walk or 30 min with a bicycle
1h 5 min with a walk or 25 min with a bike

By Car
from Dusseldorf Hauptbahnhof the ride will take you 30 min (~9 km)
from the airport there are only 15 to 20 min (~9km)

By Public Transport
From the Dusseldorf Central Station U-Bahn Nr U78 will get you there for 26 min
From Dusseldorf International Airport to Messeplatz you need to change transport with either of this 3 options:
- From Airpot Terminals A/B/C: 6 stops with Bus 760 to Freiligrathplatz and then U78 to MERKUR SPIEL-ARENA/Messe Nord and within 7 min walking distance you will reach the Messe*
- SB51 from Flughafen Terminal A/B/C to Theodor-Heuss-Brücke and then with U78 to MERKUR SPIEL-ARENA/Messe Nord and within walking distance you will reach the Messe*
- from Terminals A/B/C take bus 721 for 6 stops to 'Am Hain', transfer to bus 722 for another 4 stops to Messe Congress Center and within walking distance you will reach the Messe*
* every choice will take you from 30 to 40 min