A + A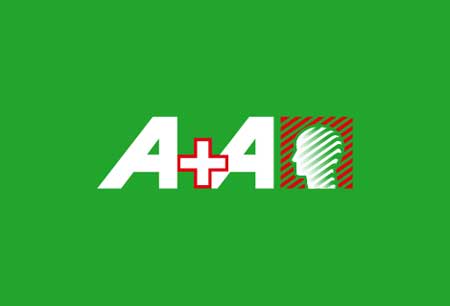 A + A
Germany , Düsseldorf
Covid-19 Event Update and Safety Measures
The dates for A+A 2023 are October 24th through October 27th. The event will take place at Messe Düsseldorf. COVID-19 health and safety protocols will be followed during the face-to-face exhibition. The following are some of the safety measures that will be implemented:
Attendees must present one of three 3G documents to gain access to the venue:
A PCR or rapid test that has a negative result from the last 48 hours.
A vaccination certificate with a 14-day interval between the second and third vaccination doses.
Proof of recovery, which should be between 28 days and 6 months old.
Attendees can only purchase individualised trade visitor tickets online. The tickets will only be valid for the day specified on the ticket. This is required to avoid physical cash payments and/or congestions.
Several changes will be made to the venue in order to maintain social distance. Wider aisles, entrances, and waiting areas will be among these alternations. In addition, the exhibition spaces will be altered to increase the distance between visitors. Attendants must maintain a 1.5-metre distance at all times.
Attendants must wash their hands on a regular basis. Disinfectant dispensers will be placed in areas such as the entrances to aid in the task. In addition, all frequently used areas and surfaces will be cleaned on a regular basis.
Attendees must wear a medical, FFP2, or KN95/N95 mask at all times. They are required to sneeze or cough in the crook of their arms.
A Brief Overview of A + A
A + A has made a mark for itself in the safety and security sector. The international fair trade has a tight grip on the full spectrum of products and solutions for risk management, fire protection and defense on the work place, and every two years, a new edition brings in high quality exhibitors from all over the world.
Geta ltd is in charge of your accommodation and shows you how business travel can be planned easily, swiftly and affordably. We present the best value on hotel rooms no matter what price range and hotel class you seek. Our team can just as easily pick out a small 2-star venue to save on your expenses as well as secure you the best suites at grand 5-star hotels!
Why Your Visit Is Worth It
A + A has much to offer to any visitor – be they a company interested in growing their client list or a company looking to buy protective gear:


67,000+ specialist visitors from 134 countries have walked the halls.
1,942 exhibitors from 63 countries have reserved booths at the exhibition centre.
70,643 square metres net exhibition space were dedicated.
86% decision-makers from industry, commerce, services, the trades, safety, health came.
A series of informative and practice-oriented events filled out the support program.


Industry Relevance
As the statistics above have illustrated, A + A has the capacity to unite usually isolated and small local markets and create a valuable network that erases borders and allows for the free flow of not only information, but products as well. The trade fair values networking as the key foundation for its longevity as visitors access the entire production chain – raw materials, components, technology for manufacturing and the finished projects. Editions are held on a two-year basis and at the heart of each are three main themes – security at work, safety at work and health at work.
Who Are You Going to Meet?
A + A has one of the most dedicated audiences in attendance. Given how demanding the standards have become for safety equipment and work clothing, the trade fair has attracted the attention of a wide range of manufacturers within the full value chain. Among its highest profile visitors are 3M, BORNACK, Honeywell, Uvex and the Institute for Occupational Safety and Health of the German Social Accident Insurance.
Visitors themselves come for varied backgrounds and you can meet up with safety engineers, experts, officers, planners and builders as you would occupational health physicians, company doctors, researchers and rescue services. You might think A + A is a serious event only, but there's also the fun A+A Fashion Shows!
Past Editions
2021
A+A 2021 was a hybrid event. The edition included a physical exhibition as well as a complimentary digital platform. A + A Connected was the name of the digital platform. Attendees were able to access the support program through this online portal. The A+A Congress and others were among the available online events. Messe Düsseldorf in Germany hosted a total of 1,204 exhibitors and over 25,000 trade visitors. The conference was held in conjunction with the International Congress on Occupational Safety and Medicine.
Past editions
A + A 2021
26.10.2021 - 29.10.2021
A + A 2019
05.11.2019 - 08.11.2019
How to get to A + A

On Foot
from Dusseldorf Hbf is 1h 30 min walk or 30 min with a bicycle
1h 5 min with a walk or 25 min with a bike

By Car
from Dusseldorf Hauptbahnhof the ride will take you 30 min (~9 km)
from the airport there are only 15 to 20 min (~9km)

By Public Transport
From the Dusseldorf Central Station U-Bahn Nr U78 will get you there for 26 min
From Dusseldorf International Airport to Messeplatz you need to change transport with either of this 3 options:
- From Airpot Terminals A/B/C: 6 stops with Bus 760 to Freiligrathplatz and then U78 to MERKUR SPIEL-ARENA/Messe Nord and within 7 min walking distance you will reach the Messe*
- SB51 from Flughafen Terminal A/B/C to Theodor-Heuss-Brücke and then with U78 to MERKUR SPIEL-ARENA/Messe Nord and within walking distance you will reach the Messe*
- from Terminals A/B/C take bus 721 for 6 stops to 'Am Hain', transfer to bus 722 for another 4 stops to Messe Congress Center and within walking distance you will reach the Messe*
* every choice will take you from 30 to 40 min
Hotels
Venue