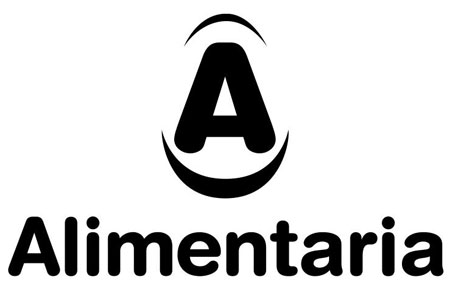 Alimentaria
Barcelona, Spain
Book Hotel Online for Alimentaria
Book Now
The Outlook for 2024
Alimentaria 2022 exceeded expectations for the first live, post-pandemic edition of the event. Although international travel is still difficult for many, the trade show proved itself an integral part of the culinary world at large. Now organisers have another mission – to grow and improve. Expectations are high to reach pre-pandemic attendance levels. The support programme is in its early planning stages, but you can expect a true return to form. Alimentaria 2024 will be hosted between 18.03.2024 – 21.03.2024 in Fira Barcelona Gran Via. The venue will not feature Covid-19 safety measures due to the removal of the country's pandemic-0related restrictions, including the ones related to international travel.
A Brief Overview of Alimentaria
Come and explore the world in flavours at Alimentaria, a high-value trade show for food, drinks, and gastronomy. Alimentaria is a main pillar for the global culinary sector as a major procurement platform for quality ingredients and products. Exhibitors represent key culinary destinations across several themed zones. Once you're done networking and closing deals, the support programme gives you a lot to enjoy and learn.
GETA ltd handles everything during your business trip from hotel accommodation to logistics. It is our mission to make business travel as affordable as possible. Choose from the most affordable hotel rates in Barcelona, Spain suited for your budget. From low-cost hostels to upscale suites, we offer a bespoke hotel booking for Alimentaria. Not only do you make excellent savings, but get to Fira Barcelona Gran Vía in no time via bus or on foot. GETA ltd places you close to the exhibition centre every time and accommodate all group sizes. We have experience with solo travelers and groups of over twenty!
Why Your Visit Is Worth It
A booth at Alimentaria translates into increased visibility and sales numbers. The trade fair helps you expand your professional network and touch new geographic regions with minimal effort. Not to mention how easy it is to reconnect with existing buyers and suppliers. You easily win back all costs associated with exhibiting. The level of internationality is a key selling point. The first edition since the pandemic started performed incredibly well. Here are some of the highlights:
3000+ companies travelled from 52 countries to showcase their products;
100,000+ visitors from 149 countries attended;
85,000 square metres were dedicated to the trade fair;
Industry Relevance
Alimentaria is the ambassador of Spain as a major culinary centre not just in Europe but recognized worldwide. The international trade show presents the wealth of raw food ingredients, drinks, foods and delicatessen in a dynamic environment. Held at Fira Barcelona Gran Vía, Alimentaria arrives every two years alongside Hostelco, the International Restaurant, Hotel and Catering Equipment and Machinery trade show. Together they cover every related field and product group, creating maximum value for exhibitors and trade visitors.
The exhibition space is divided into the following sectors to allow easy access and organisation – Expoconser (canned food), Intervin (wine), Intercarn (meat), Interlact (dairy) and Restaurama (restaurants and catering). One of the most fascinating spaces is the Multiple Foods that showcases the distinct tastes from regions in space alongside other culinary traditions. Alimentaria drives the conversations about food quality and trends, and cements Spain's reputation as a manufacturer in the food and drink industry.
Who Are You Going to Meet?
As touched upon above, Alimentaria prides itself on its richness and wealth of choice and flavours. Exhibitors come from every link in the industry chain – various agri-food products, oils, rice, sauces, gourmet food, condiments, organic food, sweets, confectionary, baked goods, pastries and produce. Ahumados Domínguez, Anchoas Sanfilippo, Bacalao Giraldo, Hacienda Queiles, La Brújula and La Catedral de Navarra are only a small fraction of the high-end brands that regularly attend Alimentaria.
The trade show continues to grow in internationality. Last edition, trade visitors reached a total of 23% and we can also see this in the increase in International Pavilions. The area continues to grow and has six new additions - Brazil, Slovakia, Australia, Canada, United Arab Emirates and Puerto Rico. Outside of Spain, the countries with biggest exhibitor numbers are Italy, China and Portugal, while visitors travel from Italy, France, Portugal, the Netherlands, Andorra, Germany, the United Kingdom, the United States, Mexico and China.
Additional Value of Attendance
Alimentaria Premium is an exclusive area within the bigger show, which connects firms and buyers of haute cuisine. This is where you discover the rarest delicatessen of the highest quality, which makes the Premium area the home for gourmets' gastronomy. Exhibitors here stand for innovation, tradition, sustainability and undeniable quality across Iberian, smoked, cod, oils, canned artisan fish and vegetables, cheeses, foie gras, caviar, ice cream and wines. The area has been so popular it's expanded nearly twice in size since the last edition before the pandemic. Joining the brands at Premium guarantees instant recognition and sales.
The main instrument to find buyers and close deals is through the Hosted Buyers programme, which is brought to you in collaboration with ICEX. The programme is responsible for the arrival of 1400 buyers from 68 countries in the last edition, resulting in 12,500 business meetings. The buyers are very much on the search for new suppliers and have the budget to commit. Participation means returning home with valuable contracts. The United States, India, Mexico, Peru, Colombia, the United Kingdom, Chile, Singapore and Australia were the biggest priorities for organisers to bring to Barcelona.
The support programme packs tastings, presentations, conferences, workshops and live cooking. Visitors can meet the most experts at the Alimentaria Hub, where most of the knowledge share takes place. The Hub is for discussing innovation, sustainability, digitalisation, new retail habits, nutrition, health and the increased popularity of alternative proteins and halal products. Startups are the final ingredient that makes Alimentaria so exciting. The Digital Food Arena showcases eight startups from the Food Hospitality Startup Revolution programme, which will unveil their vision for the future.
The Experience Live Gastronomy conferences are where you can see over 30 top chefs with more than 36 Michelin stars between them show what they do best – create magic! These live cooking demonstrations will happen across six stages. There's diversity in techniques, ingredients and cuisines. Not to mention you'll learn about sustainable cooking practices. Overall, a show unlike any other!
Past editions
Alimentaria 2022
04.04.2022 - 07.04.2022
400
International Exhibitors
300+
Presented Innovations
23%
of visitors represented foreign countries
Alimentaria 2020
14.09.2020 - 17.09.2020
Cancelled because of COVID 19
ALIMENTARIA 2018
16.04.2018 - 19.04.2018
83,410
SQ M of Exhibition Area
ALIMENTARIA 2016
25.04.2016 - 28.04.2016
83,410
SQ M of Exhibition Area
How to get to Alimentaria

On Foot
from Barcelona-Sants Station is 41 min walking

By Car
from Barcelona-Sants Station = 12 min of a car drive (4.5 km)
from Josep Tarradellas Barcelona-El Prat Airport = 11 min drive (9.8km)

By Public Transport
from Sants Estació Station take Metro nr L5 for 3 stops to Collblanc station and change to L9S for another 3 stops to Europa (Fira) from where you need to walk another 6 min to reach your travel point. All of this will take you 20 min.
from Josep Tarradellas Barcelona-El Prat Airport take bus nr 46 to Pl Europa Station from where you need to walk aditional 450m. This jurney will take you 20 min.