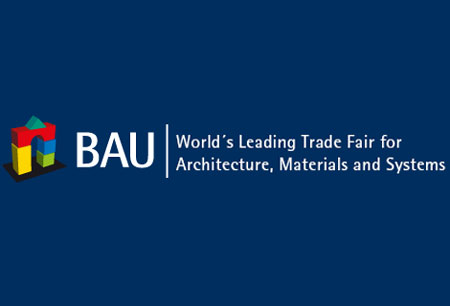 BAU
Munich, Germany
Event Update
Messe Munich GmbH is working to host BAU as a live trade fair in 2025. The new rescheduled dates have been set: 13.01.2025 through 17.01.2025 in Munich, Germany. The Messe Munich exhibition grounds will not incorporate coronavirus safety measures. This is due to the removal of the country's pandemic-related restrictions.
A Brief Overview of BAU
Looking forward to innovative ideas and solutions in building and architecture? BAU is the ideal international trade fair dedicated to developments, breakthroughs and new approaches for full building and designing buildings and a meeting place for architects, planners, and engineers from all over the world. Outside the significant influence on a business level, the event has traction with members of the public!
Why stop everything you're doing just so you can make your hotel reservation for BAU. It's much faster and easier to leave all accommodation for trade fairs to GETA ltd. We've been doing this for ten years and know Munich in great detail. Our hotel services are available at a variety of price points. It's our mission to help you stay on budget every time! Hotels, hostels, apartments – GETA ltd has it all. In one business day, you'll book a hotel close to Messe München. Say goodbye to long commutes and high prices.
Why Your Visit Is Worth It?
BAU has been in operation for over half a century, which has allowed the trade fair to grow and become a crucial meeting point for international markets. Today it's a massive B2B platform that has no rival. Because it's held once every two years, the expenses associated with exhibiting there are lower than with an annual trade show. At the same time, BAU positions you in the path of the biggest buyers worldwide. Here's a look at all the relevant data points:
180,000+ square metres of exhibition space are used;
2,000+ exhibitors have a booth at the fair;
250,000+ international visitors are present;
All the decision makers from all the trades are present;
You see all relevant innovations in materials and products in one place.
Industry Relevance
The very first BAU was held back in 1964 and has been a pretty consistent presence in the building and construction industry. New editions arrive at Messe Munich once every two years, which allows for each edition to host a manner of new innovations and keep the conversation lively about changes on all levels in the value chain. The massive crowds visiting can be explained by the fact the trade fair is preferred by professional visitors as well as the public.
As far as products are concerned, BAU is organised in the following sectors – Aluminium; BAU IT; Chemical building products; Construction tools, Floor coverings, Roof constructions; Energy, Building systems & Solar technology; Tiles & Ceramics; Light & Smart building; Glass; Wood, Stone, Cast stone & Marble; Locks & Security; Steel; Stones, Soils, Modular construction and Architectural building materials; Gate & Parking systems; Doors & Windows.
Digitalisation in the construction industry has become such a prevalent topic of discussion that the trade fair couldn't give it enough space. Organisers created a special event meant only for software companies and industry. DigitalBAU first debuted in 2020 and its mission is to inform and show advancements made in automation, digital planning, construction and maintenance of buildings.
Who Are You Going to Meet?
BAU is home to the very best of the best companies, both in Germany and from the rest of the world. Right now, we've confirmed that Schüco, Uzin Utz, Target, Würth, Hörmann, Schörghuber, Swiss Krono, Mapei, Engelbert Strauss, Agrob Buchtal, Euro Baustoffe and Steuler Fliesen will once again exhibit at BAU 2023. You'll be in good company. Count on being surrounded by high-quality machinery and products, which in turn attract a superior audience. Exhibitors gain access to qualified sales leads.
The professional audience remains quite diverse. Civil engineers, structural engineers, interior designers, investors, planners, researchers and representatives of building trades are the biggest demographics. There's variety in terms of company positions. You'll certainly meet managers and C-level professionals, who are in charge of finding new business and sourcing suppliers. At the same time, a lot of skilled workers attend in order to stay informed about new trends and the latest releases across all product categories.
Another rising demographic are students and newcomers looking to make a great early career start and networking. The ambitious ones compete for the AWA Award given to students of architecture for exemplary work!
BAU builds itself to be a comprehensive trade fair with a strong international appeal, and we have the data to back up this claim. Exhibitors come from 45 countries, which was a new record achieved in the last edition. When we break down exhibitors by nationalities, we see a strong presence from the Netherlands, China, Turkey, the Czech Republic, Poland, and Switzerland.
Additional Value of Attending
BAU isn't just a marketplace. It gives visitors deep insights into global markets and trends. You don't want to miss out on the lineup of top speakers or the conference programme. Each edition generates high volumes of content in presentations, demonstrations, lectures and discussions that target every link in the value chain. Whatever topic is nearest and dearest to your heart, someone will have something insightful to say!
Past editions
BAU 2023
17.04.2023 - 22.04.2023
40%
of visitors were from abroad
98%
of visitors rate event as excellent
93%
of exhibitors rate the event as excellent
91%
of exhibitors consider the event to have a suitable rade character
90%
of exhibitors rate the event's quality as top
89%
of exhibitors rate visitor internationality as top
Hybrid due to Covid-19: live + digital
BAU 2021
13.01.2021 - 15.01.2021
Edition was held digital to prevent the fast spread of COVID-19.
BAU 2019
14.01.2019 - 19.01.2019
200,000
SQ M of Exhibition Area
BAU 2017
16.01.2017 - 21.01.2017
200,000
SQ M of Exhibition Area
BAU 2015
19.01.2015 - 24.01.2015
200,000
SQ M of Exhibition Area
How to get to BAU

On Foot
45 min Bike ride from HBF

By Car
From Munich HBF ~30 min
From Munich International Aiport - 30 min

By Public Transport
From Munich HBF with U2 (13 stops) for 23 min to Station Messestadt West
From Munich International Aiport - S8 to Munich Daglfing Station /1 min transfer to Daglfing Bahnhof Ost/ and then with bus 183 to Messestadt West ~ 55 min