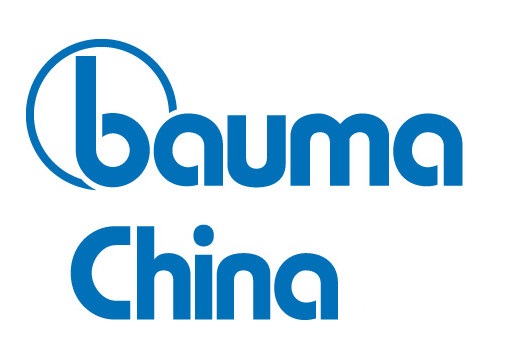 bauma CHINA
Shanghai, China
Book Hotel Online for bauma CHINA
Book Now
A Brief Overview of bauma CHINA
In Asia, bauma CHINA is the one trade fair that matters for the construction industry. The offshoot event of the German bauma has done a lot to cement itself as the centre of Asian construction on a truly massive scale. There's no competition on the continent, which turns bauma CHINA into an easy access point into the Asian market for foreign exhibitors.
Book hotels for bauma CHINA easily and at phenomenal rates. GETA ltd has over a decade of experience and has a whole database of hotels in Shanghai, China. Give us a price and we'll show the perfect hotels located near the Shanghai New International Expo Centre. Stay firmly within budget and enjoy a quick commute to the exhibition centre at the same time. GETA ltd has a lot more services to offer during your business trip. Let's talk!
Why Your Visit Is Worth It
Editions of bauma CHINA have always been impressive and generated impressive revenue for every exhibitor involved. There are countless opportunities for manufacturers to meet with future buyers and create some much needed buzz for a new product. Even with the massive restrictions posed by the pandemic, bauma CHINA has impressive numbers:
2867 international exhibitors
34 countries and regions
80,000+ trade visitors attended
300,000 sq. metres of exhibition space total
300,000 sq. metres of outdoor exhibition space
Industry Profile
bauma CHINA has emerged as the definitive international trade fair for the construction industry in Central Asia ever since its first edition at the Shanghai New International Expo Centre back in 2002, where it's still held today. Taking place biennially, the fair brings together the best and most innovative technologies in the industry, serving as a vital platform for the Asian market. With its strategic location, bauma CHINA acts as a bridge between the East and the West, facilitating productive connections between foreign exhibitors and China and its neighbouring countries.
Regarded as the largest and most important industry event in Asia, bauma CHINA serves as the community hub for the construction machinery industry in the region. It acts as a gateway for international enterprises to access the Chinese market and enables Chinese enterprises to expand their reach globally. The trade fair has a track record of delivering sustainable success to participants as the demand for construction machinery, building-material machines, mining machines, and construction vehicles continues to grow steadily year after year.
Participating in bauma CHINA provides companies with the best opportunities for a high return on their investment and long-term success. It serves as the leading platform for tapping into the significant growth market in Asia. The event attracts industry leaders, global players, and decision-makers from around the world, making it a definitive forum for the construction machinery industry. By leveraging the powerful network present at bauma CHINA, businesses can forge valuable connections and capitalise on new opportunities.
Exhibitors who invest in a trade booth quickly see a return, substantial sales and a growing network of buyers. The equipment and machinery on display include everything from formwork and scaffolding to earth-moving machines. Here's the complete product portfolio:
Construction vehicles
Earth-moving machines
Road construction and maintenance equipment
Pipe and cable laying equipment and tools
Lifting appliances and conveyors
Construction equipment, tools and special systems
Handling and processing concrete and mortar at construction sites
Formwork and scaffolding
Site installations
Machines for extraction of raw materials and for mining
Handling of raw materials
Mineral processing (incl. coke oven equipment)
Manufacture of cement, lime and gypsum compounds for building materials
Machines and systems for producing concrete, concrete products and prefabricated components
Machines and plants for producing asphalt
Machines and plants for producing pre-mixed dry mortar, plaster, screed and building supply store products
Machines and plants for producing lime sandstone and building products using power plant residue (fly ash, slag)
Building material handling and packaging plant
Transmission engineering, fluid technology and power generation units
Accessories and wear parts
Services
Test, measurement and process control engineering
Communication and navigation
Job safety
Exhibiting makes even more strategic sense given the Chinese government's emphasis on investing in high-quality and high-tech manufacturing. bauma CHINA then becomes the go-to platform for launching the latest products that adhere to the new standards. It presents an ideal opportunity to benefit from the evolving trends in China's economy, which is experiencing a moment of rapid transition from high-speed growth to high-quality development. Securing a place at bauma CHINA enables companies to position themselves strategically and seize the advantages presented by this dynamic market.
Who Are You Going to Meet?
Decision makers, construction companies, government officials, engineers and land developers from all over Asia attend bauma CHINA. The audience is mostly Chinese, which makes sense, but the number of international visitors has been on a steady rise. We will see how those numbers will be affected by the pandemic in the future. In the case of exhibitors, the numbers are better with names from Europe and the United States seen more and more often.
High-profile exhibitors include Volvo, Caterpillar, Bauer and Terex. Buyers come not just to see what's available, but also see it in action. Live demos regularly take place in the outdoor exhibition area!
Additional Value of Attending
bauma CHINA goes beyond the physical event with its innovative and inclusive platform called the "bauma CHINA Community." Recognising the challenges faced by international participants who were unable to travel to China due to travel restrictions during the pandemic, bauma CHINA introduced a range of online solutions to ensure that no matter where you're located you can take part in the event digitally. The online platform provided a unique opportunity for individuals to engage with bauma CHINA 2020 from the comfort of their homes or offices.
The bauma CHINA Community offers a host of features to enhance the virtual experience. Participants have access to a comprehensive exhibitor search, enabling them to explore various companies, exchange information and familiarise themselves with the latest products and services. The platform also facilitates real-time communication between exhibitors and visitors through live chats and video conferencing, enabling meaningful interactions and the establishment of valuable connections.
Past editions
bauma CHINA 2020
24.11.2020 - 27.11.2020
330,000
SQ M of Exhibition Area
How to get to bauma CHINA

On Foot
Shanghai Pudong International Airport – not available
Shanghai Railway Station – not advisable

By Car
Shanghai Pudong International Airport – 30 mins via Shanghai Yingbin Expressway
Shanghai Railway Station – 25 mins via North-South Viaduct and Inner Ring Viaduct

By Public Transport
Shanghai Pudong International Airport – not available
Shanghai Railway Station – not available