bauma CHINA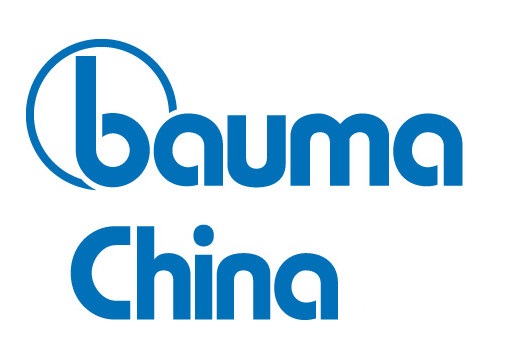 bauma CHINA
China , Shanghai
The Latest News on COVID
It's good news for the construction industry in China! bauma CHINA 2022 will stay on its course and deliver the newest in construction machinery in Shanghai, China towards the end of the year. The international trade fair is famous for not skipping its 2020 edition even amidst the worst of the pandemic. Organisers will improve on this success with strict, comprehensive COVID-19 protective measures that range from crowd control and improved ventilation to measuring visitors' temperature and thorough disinfection. The official dates are confirmed for November 22nd – November 25th and the Shanghai New International Expo Centre is getting ready to welcome over 80,000 trade visitors.
A Brief Overview of bauma CHINA
In Asia, bauma CHINA is the one trade fair that matters for the construction industry. The offshoot event of the German bauma has done a lot to cement itself as the centre of Asian construction on a truly massive scale. There's no competition on the continent, which turns bauma CHINA into an easy access point into Asian market for foreign exhibitors.
Book hotels for bauma CHINA easily and at phenomenal rates. GETA ltd has over a decade of experience and has a whole database of hotels in Shanghai, China. Give us a price and we'll show the perfect hotels located near the Shanghai New International Expo Centre. Stay firmly within budget and enjoy a quick commute to the exhibition centre at the same time. GETA ltd has a lot more services to offer during your business trip. Let's talk!
Why Your Visit Is Worth It
Editions of bauma CHINA have always been impressive and generated impressive revenue for every exhibitor involved. There are countless opportunities for manufacturers to meet with future buyers and create some much needed buzz for a new product. Even with the massive restrictions posed by the pandemic, bauma CHINA has impressive numbers:
2867 international exhibitors
34 countries and regions
80,000+ trade visitors attended
300,000 sq. metres of exhibition space total
300,000 sq. metres of outdoor exhibition space
Industry Profile
bauma CHINA has been taking place at the Shanghai New International Expo Centre since 2002. Every two years, the famous international trade fair would bring the best and most innovative tech in construction machinery, building material machines, mining machines and construction vehicles to the Asian market as a whole. bauma CHINA is the bridge between the East and the West. The trade fair makes for a perfect platform to introduce foreign exhibitors to China and its neighbours in a productive way. Exhibitors who invest in a trade booth quickly see a return, substantial sales and a growing network of buyers. The equipment and machinery on display include earth-moving machines, pipe and cable laying equipment and tools, construction vehicles, formwork and scaffolding, machines for extraction of raw materials and for mining.
Who Are You Going to Meet?
Decision makers, construction companies, government officials, engineers and land developers from all over Asia attend bauma CHINA. The audience is mostly Chinese, which makes sense, but the number of international visitors has been on a steady rise. We will see how those numbers will be affected by the pandemic in the future. In the case of exhibitors, the numbers are better with names from Europe and the United States seen more and more often. High-profile exhibitors include Volvo, Caterpillar, Bauer and Terex. Buyers come not just to see what's available, but also see it in action. Live demos regularly take place in the outdoor exhibition area!
Past editions
bauma CHINA 2020
24.11.2020 - 27.11.2020
330,000
SQ M of Exhibition Area
How to get to bauma CHINA

On Foot
Shanghai Pudong International Airport – not available
Shanghai Railway Station – not advisable

By Car
Shanghai Pudong International Airport – 30 mins via Shanghai Yingbin Expressway
Shanghai Railway Station – 25 mins via North-South Viaduct and Inner Ring Viaduct

By Public Transport
Shanghai Pudong International Airport – not available
Shanghai Railway Station – not available
Hotels
Venue