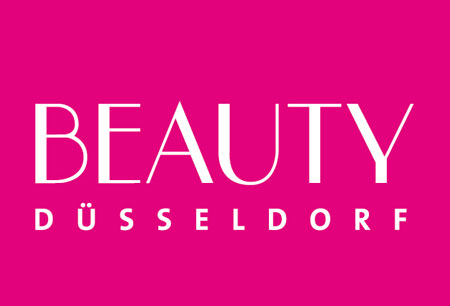 BEAUTY DUSSELDORF
Düsseldorf, Germany
Book Hotel Online for BEAUTY DUSSELDORF
Book Now
The Latest News
BEAUTY DÜSSELDORF 2024 will be held in Dusseldorf, Germany between 22.03.2024 and 24.03.2024. At present, Messe Dusseldrof does not have a strict Covid-19 safety plan in place due to the removal of such regulations by Germany's government in 2022. However, attendees should note that they will be highly encouraged to adhere to certain recommendations during their participation. This will include maintaining a social distance of 1.5 metres, as well as wearing surgical masks in areas such as the exhibition halls.
A Brief Overview of BEAUTY DÜSSELDORF
BEAUTY DÜSSELDORF is the primary trade fair for beauty, cosmetics and wellness in Germany as a whole. Whether you have a new product to launch or hope to best the competition at the many respected awards, BEAUTY DÜSSELDORF gives you the resources to shine bright and capture the attention of top-tier buyers. The entire beauty and care industry is being presented under one roof and you have a real chance to network with the rest of Europe.
Good location, superb prices and high quality – you get all three for your online hotel booking for BEAUTY DÜSSELDORF. GETA ltd has been in the business travel sector for over a decade and has a network of all the best hotels in Dusseldorf, Germany. The reservation process is done within a business day. You're guaranteed a top location close to Messe Dusseldorf and access to public transportation. Our team is comfortable working with groups of all sizes. Whether you're travelling as a small unit or in a group of over twenty people, we'll get you all settled. GETA ltd offers a number of other travel services like booking meeting rooms and arranging airport transfers.
Why Your Visit Is Worth It
BEAUTY DÜSSELDORF is where you come to do business and generate quality sales leads. This is the procurement platform in Germany and has a satisfactory level of internationality. You earn back all you've spent on exhibition costs on the very first day thanks to the event's efficiency as a procurement platform. In fact, many exhibitors time their new releases to coincide with the fair in order to boost initial sales. Plus, BEAUTY DÜSSELDORF opens doors to many faraway markets.
These are the numbers for the trade fair:
1500+ international exhibitors from 26 countries

58,000+ trade visitors from 76 countries

63,000+ sq. metres in exhibition space

84% satisfaction rate among exhibitors

94% of visitors place orders
Industry Profile
Running since 1995, BEAUTY DÜSSELDORF brings all the latest beauty and care trends to start the year off right. This international procurement platform attracts buyers, who want to research all new products and place orders. Editions are organised towards the beginning of March at Messe Dusseldorf.
What keeps attendance at such high numbers is the richness of the product assortment. Buyers have access to the entire value chain – skincare cosmetics, chiropody, nail products, sun protection, spa products, fittings and equipment, wellness products, accessories and bijouterie, beauty services, cos made pre-processing, and make-up artist products.
BEAUTY DÜSSELDORF builds on top of these networking and sales opportunities with an expansive support programme, which consists of workshops, talks, presentations, live demos and competitions. Most lectures and workshops take place at the BEAUTY Business stage, where you have a chance to learn all about the ins and outs of the beauty business regardless of your niche. These years, topics predominantly focus on digitalisation, social media and the basics of running small and medium-sized enterprises (salons and studios).
Who Are You Going to Meet?
It makes perfect business sense to attend BEAUTY DÜSSELDORF. It's where you connect with top-tier buyers from all over Europe – the Netherlands, Belgium, Austria, Switzerland, Sweden and Denmark – as well as get in touch with buyers from South Korea, which is one of the most competitive markets in the world right now. You're in good company as you're side by side with brands like NBM, IONTO Comed, MBC, Gertraud Gruber, PEMAKÜR, Patirer and SHIR Beauty & Science.
The audience is mainly made up of top managers and owners, who are looking to see the newest products, making purchases and identifying new suppliers. Meet with cosmetic institutes, nail studios, foot care & chiropody practices, beauty farms, wellness institutes, spas, hairdressing salons, healing professions and beauty colleges.
Additional Value of Attending
BEAUTY DÜSSELDORF is known for its competitive nature beyond the show floors, where so many beauty brands fight to get the attention of buyers. No, trade fair has established itself as the main arena for cosmetics professionals to battle it out in real time and establish who's the best of them all. The range of competitions and awards that attract beauty professionals from all over the globe leaves nothing more to be desired. Here are some of the highlights that always get the crowd talking well before the event even starts
The Gloria (German Cosmetics Award) award is a prestigious recognition of the skills and sheer creativity of beauticians, nail designers and chiropodists/podiatrists. The award is open exclusively to German beauty professionals. Participants can apply in five categories: Natural Cosmetics & Wellness, Classic Cosmetics (including Manicure/Pedicure), Medical Beauty, Most Innovative Institute Concept and Gloria Charity (Cosmetics Help). All winners walk away with prizes (be it a tidy sum or non-cash prizes), but most important of all – they've had the opportunity to advertise their talent to a large audience.
The European Make-Up Award offers two categories: one for young professionals, who are in the early stages of their career in the makeup industry, and one for the veterans, who have earned their spot among the experts (contestants in this category must have at least two years of professional experience in order to qualify). Both categories allow participants to demonstrate their skills and compete for attractive prizes, including cash and non-cash awards.
Nailympia is the world's most prestigious nail tech competition, attracting participants from around the globe eager to demonstrate the true potential of their craft, and win wide industry recognition and big publicity. The competition is open to all nail designers. Previously, participants from 23 countries competed in three categories: beginners, advanced, and masters, for a chance to win medals and awards.
The last event on our list is the Permanent BEAUTY Masters competition, which is the freshest addition to the BEAUTY DÜSSELDORF event programme. This exclusive competition shines a spotlight on the work of professional permanent make-up (PMU) artists. The overall event is held over the course of three days, featuring not just competitions between the most professional PMU artists but also specialist lectures. The competition opens two competition categories with a focus on natural and type-appropriate micropigmentation.
Past editions
BEAUTY DUSSELDORF 2023
31.03.2023 - 02.04.2023
BEAUTY DUSSELDORF 2022
06.05.2022 - 08.05.2022
BEAUTY DUSSELDORF 2019
29.03.2019 - 31.03.2019
61,000
SQ M of Exhibition Area
BEAUTY DUSSELDORF 2018
09.03.2018 - 11.03.2018
61,000
SQ M of Exhibition Area
How to get to BEAUTY DUSSELDORF

On Foot
from Dusseldorf Hbf is 1h 30 min walk or 30 min with a bicycle
1h 5 min with a walk or 25 min with a bike

By Car
from Dusseldorf Hauptbahnhof the ride will take you 30 min (~9 km)
from the airport there are only 15 to 20 min (~9km)

By Public Transport
From the Dusseldorf Central Station U-Bahn Nr U78 will get you there for 26 min
From Dusseldorf International Airport to Messeplatz you need to change transport with either of this 3 options:
- From Airpot Terminals A/B/C: 6 stops with Bus 760 to Freiligrathplatz and then U78 to MERKUR SPIEL-ARENA/Messe Nord and within 7 min walking distance you will reach the Messe*
- SB51 from Flughafen Terminal A/B/C to Theodor-Heuss-Brücke and then with U78 to MERKUR SPIEL-ARENA/Messe Nord and within walking distance you will reach the Messe*
- from Terminals A/B/C take bus 721 for 6 stops to 'Am Hain', transfer to bus 722 for another 4 stops to Messe Congress Center and within walking distance you will reach the Messe*
* every choice will take you from 30 to 40 min