Beautyworld Japan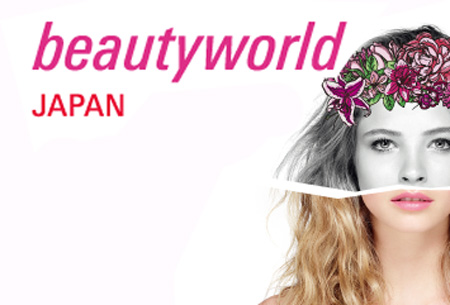 Beautyworld Japan
Japan , Tokyo
The Latest News on COVID
As the COVID-19 infection curve flattens, trade shows are ready to make their comeback and the 2022 edition of Beautyworld Japan is set to grow in comparison to the previous year. Organisers already have the experience of running a trade show during the pandemic and have taken every precaution for May 16th – May 18th, 2022. The Tokyo Big Sight is in full compliance with the official regulations from the Japan Exhibition Association and has gone to great lengths to ensure everyone's wellbeing during the physical event. Attendees can expect comprehensive disinfection and cleaning on site, contact-less services and next level crowd control. Attendees are to follow strict rules for mask wearing and social distancing.
A Brief Overview of Beautyworld Japan
Make the most in beauty product sales in Japan at Beautyworld Japan. The international trade show is a respected, preferred platform for buyers from all over the country to research new products, place orders and network. There's also the added bonus of the Tokyo Nail Forum, which is co-located and is the main reason for a lot of trade visitors in attendance.
Make terrific savings when you book hotels for Beautyworld Japan! GETA ltd is your best guide to Tokyo, Japan and knows just the right hotel offers for your budget. We believe business travel should be affordable and that's why we help travelers find inexpensive accommodation. You stay in a comfortable room that's near the Tokyo Big Sight so that you don't have to waste your time commuting. GETA ltd plans your business trip from start to finish!
Why Your Visit Is Worth It
Beautyworld Japan presents a wonderful opportunity to expand to the Asian beauty market. The costs for travel and booth are quickly rewarded with an enthusiastic community and quality sales leads. Even with the pandemic, Beautyworld Japan has managed to make a satisfactory comeback last year. Just take a look at the numbers:
• 500+ international exhibitors
• 36,000+ trade visitors
• 20% of all visitors are there due to the Tokyo Nail Forum
• 95% of exhibitors plan on returning
Industry Profile
Beautyworld Japan is part of the Beautyworld family of events, which is known all over the world and that earns it extra respectability. The trade show has been held every single spring in May since 1998 in Tokyo. Eight halls in the Tokyo Big Sight house the entire value chain of beauty and wellness products under one roof. Buyers come to scope out the latest and best in cosmetics, natural & organic products, beauty equipment, beauty supplements, spa & wellness, nails and nail products, diet & health, salon furniture & items, hair products and accessories. What makes your visit to the trade show is how everything is organised into specialized zones complete with their own demonstrations and seminars.
Who Are You Going to Meet?
You're in good company at Beautyworld Japan. Brands you'll likely encounter include Marutaka Pulse Co, VETRO, Japan Enzyme Hydrogen Medical, Ez Style, Dr.Select Co., Joy Life Group/Joy Life Co and Miyuki Corp. Business is the most important thing at Beautyworld Japan. There's a whole Platinum Hall where you can easily conduct meetings. Around 71% of all visitors have some kind of purchasing power, which means you're getting the best possible qualified leads on the show floor. Exhibitors love Beautyworld Japan, because they get to make contacts with every kind of business - hotels, spas, fitness clubs, massage studios & leisure facilities, esthetic, hairdressing, nail & eyelash salons, government agencies, retailers, distributors & wholesalers, manufacturers, medical institutions, embassies & professional beauty schools.
Past editions
Beautyworld Japan 2022
16.05.2022 - 18.05.2022
Beautyworld Japan 2021
19.04.2021 - 21.04.2021
Beautyworld Japan 2020
20.04.2020 - 22.04.2020
Cancelled because of COVID-19.
BEAUTYWORLD JAPAN 2019
13.05.2019 - 15.05.2019