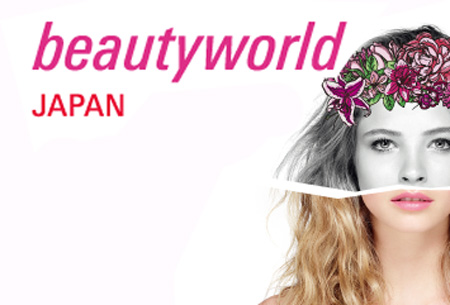 Beautyworld Japan Tokyo
Tokyo, Japan
Book Hotel Online for Beautyworld Japan Tokyo
Book Now
Event Update
Beautyworld Japan Tokyo will be hosted between 13.05.2024 and 15.05.2024 in Tokyo Big Sight. The trade fair location will include precautions such as frequent sanitation sessions. Currently, Japan does not feature travel limitations.
A Brief Overview of Beautyworld Japan Tokyo
Make the most in beauty product sales in Japan at Beautyworld Japan Tokyo. The international trade show is a respected, preferred platform for buyers from all over the country to research new products, place orders and network. There's also the added bonus of the Tokyo Nail Forum, which is co-located and is the main reason for a lot of trade visitors in attendance. Beautyworld Japan Tokyo presents exhibitors with an effortless way to penetrate the Japanese beauty market, which is among the world's largest.
Make terrific savings when you book hotels for Beautyworld Japan Tokyo! GETA ltd is your best guide to Tokyo, Japan and knows just the right hotel offers for your budget. We believe business travel should be affordable and that's why we help travelers find inexpensive accommodation. Arrange every single detail regarding your stay in Tokyo without having to deal with the language barrier, and be done in hours. Our team assists groups of all sizes. Whether you're two or twenty, you can count on us to show you the top hotel rates in the city. You stay in a comfortable room that's near the Tokyo Big Sight so you can reach the exhibition centre in minutes. GETA ltd plans your business trip from start to finish!
Why Your Visit Is Worth It?
Beautyworld Japan Tokyo presents a wonderful opportunity to expand to the Asian beauty market. The costs for travel and booths are quickly rewarded with an enthusiastic community and quality sales leads. Even with the pandemic, Beautyworld Japan has managed to make a satisfactory comeback last year. Just take a look at the numbers:
500+ international exhibitors
36,000+ trade visitors
20% of all visitors are there due to the Tokyo Nail Forum
95% of exhibitors plan on returning
Industry Profile
Beautyworld Japan Tokyo is part of the Beautyworld family of events, which is known all over the world and that earns it extra respectability. The trade show has been held every single spring in May since 1998 in Tokyo and shapes the beauty trend for the upcoming year. Exhibitors often time the releases of their newest products to coincide with the trade fair for maximum synergy and popularity. Connect with existing clients and pitch to new buyers in an exciting environment. Eight halls in the Tokyo Big Sight house the entire value chain of beauty and wellness products under one roof.
Buyers come to scope out the latest and best in cosmetics, natural & organic products, beauty equipment, salon furniture & items, beauty supplements, spa & wellness, nails and nail products, diet & health, hair products and accessories. Organisers have done their best to direct targeted foot traffic to your booth through immaculate organisation into dedicated specialised zones complete with their own demonstrations and seminars. You don't need to leave your bubble at all to reach the most audience.
Another way exhibitors can shine is through the exhibitor presentations held during the trade fair. Sign up to be able to speak to the wider audience on what you have to offer in greater detail to inspire qualified sales leads. These presentations are a useful tool for buyers who want an in-depth overview of innovations and the newest product releases.
Who Are You Going to Meet?
You're in good company at Beautyworld Japan Tokyo. Brands you'll likely encounter include Marutaka Pulse Co, VETRO, Japan Enzyme Hydrogen Medical, Ez Style, Dr.Select Co., Joy Life Group/Joy Life Co and Miyuki Corp. Business is the most important thing at Beautyworld Japan Tokyo. There's a whole Platinum Hall where you can easily conduct meetings.
Beautyworld Japan Tokyo is the meeting point for the Japanese cosmetics industry, so it's mainly focused on manufacturers and brands operating in Japan. Outside its borders, the trade fair features exhibitors from Taiwan, China and South Korea, who are featured in their own county pavilions. Other international exhibitors come from the USA, France, Italy, Indonesia, Israel, Poland and Thailand.
Around 71% of all visitors have some kind of purchasing power, which means you're getting the best possible qualified leads on the show floor. Exhibitors love Beautyworld Japan Tokyo, because they get to make contacts with every kind of business - hotels, spas, fitness clubs, massage studios & leisure facilities, esthetic, hairdressing, nail & eyelash salons, government agencies, retailers, distributors & wholesalers, manufacturers, medical institutions, embassies & professional beauty schools.
Additional Value of Attending
Beautyworld Japan Tokyo builds on top of its solid foundation as a procurement platform with a packed program of seminars, presentations and lectures. What everyone is looking forward to is the Premium Seminar series, which feature leaders and experts at the height of their expertise that discuss everything from esthetics and makeup, to effective management and leadership.
But these are not the only seminars to look forward to. On the Esthetic Stage, you'll hear a lot on the subjects of the latest technologies, sales enhancement techniques, management techniques for executives, and improving services and skills. Attendees get a run down on all the practical aspects of running a business and delivering a positive experience for the client. An example is the session on acupressure techniques for salons to remove swelling in the body.
You'll also get a chance to connect with top hair stylists and nail technicians and stylists on their own designated stage to get a sense of what's happening in the industry and learn useful tricks like how to use advanced gel and acrylic nail techniques that maximise nail care, advice on how to do up styling, the key to beautiful hair colouring and the key to a perfect eyebrow. Salon owners can get the most value out of the Association's & Business seminars, which cover topics like equipment selection, digital solutions, management strategies and more.
When it comes to femcare & femtech, you have two seminar tracks available. The Fem more series and the Talk more series provide visitors with the information on femcare & femtech. The only key difference is that Talk more seminars are spearheaded by exhibitors, whereas Fem more will be run by specialists and experts.
Past editions
Beautyworld Japan Tokyo 2023
15.05.2023 - 17.05.2023
21%
Increase in visitor attendance compared to 2022
24%
Increase in exhibitor attendance compared to 2022
Beautyworld Japan 2022
16.05.2022 - 18.05.2022
32%
Increased exhibitor rate compared to 2021
60%
Increased visitor rate compared to 2021
Beautyworld Japan 2021
19.04.2021 - 21.04.2021
Beautyworld Japan 2020
20.04.2020 - 22.04.2020
Cancelled because of COVID-19.
BEAUTYWORLD JAPAN 2019
13.05.2019 - 15.05.2019
How to get to Beautyworld Japan Tokyo

On Foot
Haneda Airport – not advisable
Tokyo Station - not advisable

By Car
Haneda Airport – 17 mins via Metropolitan Expressway Wangan Line
Tokyo Station – 12 mins via Metropolitan Expressway Inner Circular Route/C1

By Public Transport
Haneda Airport – 38 mins via Haneda-Airport Limousine Bus
Tokyo Station – 45 mins via Yurakucho Line and Yurikamome