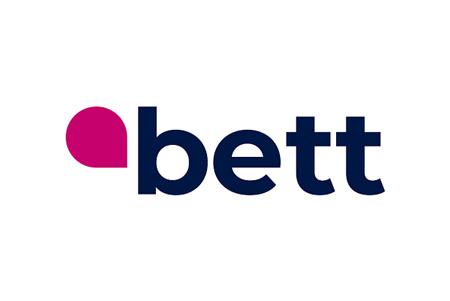 Bett
London, UK
Event Update
The new dates for Bett 2024 are 24.01.2024-26.01.2024. The event will once again be held at ExCeL London. The event will continue to be held in person. At present, the United Kingdom does not have travel restrictions or event venue safety precautions in place. However, participants are strongly encouraged to practice regular hand hygiene and to wear surgical masks in indoor spaces.
A Brief Overview of Bett
Bett is the international trade fair where education and computer technology intersect. The trade fair is the meeting place of the hardware and software industries along with the education industry to present how learning technology can be introduced in the classroom. Held in London, UK, this event lasts for four days and sees the participation of global tech giants, who oversee the incredibly large projects on a massive scale. As a high-profile event, Bett promises to attract the most influential trade visitors.
GETA ltd is experienced when it comes to hotel accommodation for trade fairs and we've worked with hotels in London for over a decade. Within hours from your consultation we send you the most affordable hotel deals in your price range and complete your hotel reservation for Bett. It's fast, easy and convenient. You have a wide selection of hotels, hostels and apartments to choose from. Wherever you stay, you'll be a short distance from ExCeL London. Access to buses, trains and the tube system is guaranteed. GETA ltd has a whole portfolio of bonus services to make your business trip complete!
Why Your Visit Is Worth It
Educational technology is only now picking up momentum and to that end, Bett happens to be the natural centre for professionals and innovators to meet. There is a high concentration of decision-makers and startups, and the main reason people attend is in order to get seen and close deals. The interest in new products and services translates to wonderful sales numbers. The cost is well worth the financial payoff.
Despite health concerns and difficulty with international travel, the last edition performed quite well. Here are the key numbers from then:
600+ international exhibitors showcased at the event;
30,000+ international trade visitors made the trip;
12,000+ leaders in education are present;
100+ new educational technology startups registered;
123+ countries are represented.
5,000+ Connect @ Bett meetings
Industry Relevance
Bett (or as it was formerly known as the British Educational Training and Technology Show) is a leader in the field of EdTech that has been going on strong since its founding in 1985. In its first decades, the show switched several exhibition venues until it settled on ExCeL London in 2013. The trade fair now is held in January every single year and serves as the opener for the educational technology industry, being the first platform to signal boost industry news and unveil cutting-edge innovations. Bett is all about innovations and the product portfolio includes computer training, distance learning, educational software, teaching aids, learning spaces, AV and projection, screens, 3D printers, furniture, monitors, VLE, AI, e-books and the list goes on.
Who Are You Going to Meet?
Bett is truly the event you do not want to miss, if you want to stay informed on the latest news in your niche and gain brand awareness and prestige. The trade fair attracts some incredible brands as exhibitors – Google, Microsoft, O2, BBC, Dell, Channel 4 Learning, Adobe Systems, EuroTalk, Rapid Electronics and The Dutch School among others. You definitely want to align yourself with these powerhouses. The strong exhibitor line-up promises a strong audience that consists of the leading entrepreneurs, business leaders and educators who share one mission – revolutionise the education sector. You are in a position to generate impressive sales leads and build powerful long-term partnerships with key decision makers.
Additional Value of Attending
Innovation receives ample attention during Bett. Startups are well loved and serviced by the Bett Futures showcase dedicated to the "Best in Class" EdTech startups. Everyone is welcome to attend and the feature is sponsored by AWS, BESA, EEA, GOOGLE CLOUD & MINDCET. The area is a source of innovation and inspiration, which draws a lot of interest from visitors because of the potential for new technology to shake up the education sector.
The area is divided into plug-and-play exhibition pods as well as a seminar theatre, where you can sit through shark tank sessions, edtech trends and networking events. Over the years, Bett Futures has proven its worth as a launch pad for new companies to get their footing and meet educators, investors and school leaders alike.
Hard work always pays off and organisers certainly want to reward the true innovations out there through the Bett Awards. Do you think you have a product or service that's going to change the education sector? Then this is where you should enter and prove your worth. The Awards are held in association with Besa. Winners go off to do remarkable things. Let's look at the companies that have won – Learning Ladders, Mathigon, Robotical, White Rose Maths, Mussila Music School and Mable Therapy.
A separate sub-event, which runs alongside Bett, is Ahead by Bett. The event carves out space for higher education and its specific sets of challenges that affect academia. It's a place for everyone involved in the education process to exchange information, knowledge and contact information. The three groups of professionals that attend Ahead by Bett include senior leadership, technology leads and faculty leads. Some of the topics discussed here include identifying solutions to improve learning outcomes, ensuring students are engaged, self-directed learners and managing increased workload in blended learning structures.
The Outlook for 2023
Organisers are quite excited to announce the exciting new chapter for the trade show. Bett 2023 is going to strengthen B2B networking during its run thanks to the introduction of Connect @ Bett – a platform for individual meetings. It's all about discovery – new people, new ideas and new business opportunities. It's an easy, efficient way to continue matchmaking and find the right fit from the get-go.
Connect @ Bett makes it possible for thousands of education buyers to get in touch with over 500 solution providers for over 5,000 meetings that will be held on site during Bett 2023. Each meeting is scheduled for 15 minutes. Just so you know you're not wasting your time, meetings have to be double-opt in. Both parties have to match their interest before moving forward with scheduling according to individual availability. 
Past editions
Bett 2023
29.03.2023 - 31.03.2023
Bett 2022
23.03.2022 - 25.03.2022
Bett 2021
20.01.2021 - 22.01.2021
Cancelled because of COVID 19
Bett 2020
22.01.2020 - 25.01.2020
Bett 2019
23.01.2019 - 26.01.2019
How to get to Bett

On Foot
from London City Airport is 20 min walk
from the Central Station on 37 Wharfdale Rd - N/A

By Car
from London City Airport is only 7 min car ride
from the Central Station on 37 Wharfdale Rd is 41 min drive to the venue

By Public Transport
from London City Airport (Stop J) tale bus 473 for 2 stops to Prince Regent Bus Station (Stop T) = 9 min total
from the King's Cross St. Pancras Underground Station take the yellow line in direction Edgware Road to Tower Hill station. From there walk to Tower Gateway station and take the green line in direction Beckton for 10 stops to Prince Regent station. In 3 min walk you will arrive at Olympia London. (total = 51 min)