Cibus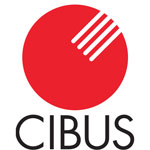 Cibus
Italy , Parma
The Latest News on COVID
Cibus 2021 is still set on its course for late summer. There's been no changes to the dates as of yet and the hybrid event is taking place from August 31st – September 3rd in Parma, Italy. Fiere di Parma S.p.A. has introduced new digital resources for exhibitors and buyers as well as streaming of forum programming. These are necessary changes given the COVID-19 situation, but nothing can match the power of in-person trade shows to generate business and push for innovation. You can expect only the strictest coronavirus protective measures in place at Fiere di Parma to ensure your safety and wellbeing. Cibus 2021 is already billed as the necessary restart for the industry.
A Brief Overview of Cibus
Italian food and beverage manufacturers have one trade show in mind when it comes to reaching a global audience and that is Cibus. This international trade show based in Parma, Italy serves the entire Italian agri-food industry and is ambassador of Italian flavours and cuisine worldwide. It's the perfect opportunity to connect with existing suppliers and meet potential buyers.
Your hotel booking for Cibus is in safe hands with GETA ltd. Our database of hotels in Parma is extensive and features hotels in every location and price point. We make business travel affordable for all whether you're big or small. You get a modern room in a strategic location close to Fiere di Parma so you make the most out of your visit to Cibus. GETA ltd attends to all your needs and is there to give you directions on what public transport to use.
Why Your Visit Is Worth It
Made in Italy brands enjoy an excellent time at Cibus as they're able to gain brand visibility in the Italian market, but also appeal to an international audience. Italian foods have a strong reputation so an exhibition booth means quick return on investment. Here's why:
3100+ companies have exhibited
82,000+ trade visitors have made the trip
20% of all visitors are foreign nationals
135,000 square metres of exhibition space
2800 buyers from 90 countries
Industry Relevance
Cibus contains the whole of Italy's best flavours and food products under one roof and that's why it's the number one trade show for the Italian agri-food industry. Fruits, vegetables, ingredients, oils, pasta, dairy products, milk products, baby food, frozen food, packaged foods, seafood, health products. You have everything, which makes it appealing for big buyers, because they can do all their purchasing in one place. The hosted buyer program has been a big success in that regard. The trade show has been active on a biennial schedule since 1985 and operates out of Fiere di Parma in Parma, Italy. Alongside Cibus Forum, each edition hosts a variety of conferences, round tables, seminars and workshops to give you a deeper understanding of trade trends.
Who Are You Going to Meet?
The Kroger Compoany, Eroski, Coop, Pizza Express, Metro, Shoprite Checkers, Aie Premium, Fairway Market and KeHE Distributors are only a few of the brands that make an appearance at Cibus. Trade visitors come from retail chains, Italian and foreign Large Retailers, importers and distributors, out-of-home food and beverage and Ho.Re.Ca. segment, travel retail and the cruise industry, independent retail and organised retail. Thousands keeping returning to Cibus, because the show values innovation. The exhibition grounds have two major segments for innovation. One is the Innovation Corner – a panel on product innovations. The other is the Product Innovation where you can experience the products of the future.
Past Editions
2021 Edition
Cibus 2021, which took place as a face-to-face exhibition from the 31st of August to the 3rd of September, both met and exceed organiser expectations. The rendition received around 40000 visitors and 2000 exhibitors despite the travel restrictions caused by the ongoing pandemic. Around 2000 trade visitors were from foreign countries, showing the importance of face-to-face events as part of conducting business. Highlights of the edition included the presence of three ministers and many key players within the supply chain. After the success in 2021, organisers wish to proceed with the hosting of a record edition in 2022. Cibus 2022 will take place from 3 May 2022 to 5 May 2022 in Parma.
Past editions
Cibus 2021
31.08.2021 - 03.09.2021
Cibus 2020
01.09.2020 - 04.09.2020
Cancelled because of COVID 19
CIBUS 2018
07.05.2018 - 10.05.2018
135,000
SQ M of Exhibition Area
CIBUS 2016
09.05.2016 - 12.05.2016
How to get to Cibus

On Foot
Giuseppe Verdi Airport – 1hr20mins via SP9
Parma Station – 1hr20mins via SP9

By Car
Giuseppe Verdi Airport – 10 mins via SP9
Parma Station - 10 mins via SP9

By Public Transport
Giuseppe Verdi Airport – 55 mins via transport 6
Parma Station – 40 mins via transport 6
Hotels
Venue