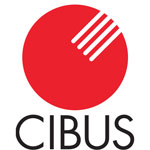 Cibus
Parma, Italy
The Latest News
Cibus 2024 will take place as a live event from 07.05.2024 to 10.05.2024 in Parma, Italy. Fiere di Parma S.p.A. At present, Italy does not have domestic or travel restrictions related to Covid-19 in place. This is due to the improved epidemiological situation, which prompted the country to remove these regulations. Attendees will be encouraged to follow recommendable steps such as wearing face masks in indoor spaces.
A Brief Overview of Cibus
Italian food and beverage receive the best promotion at Cibus. The Italian agri-food sector has a strong reputation worldwide for its undisputed quality and unrivalled flavour. Cibus empowers the Italian manufacturers to reach their fullest potential, and opens the doors to international brands to penetrate the Italian market. Based in Parma, Italy, the international trade show helps build bridges between different cultures and cuisines. It's the perfect opportunity to connect with existing suppliers and meet potential buyers.
Book hotels in Parma, Italy at prices you want with GETA ltd. We've sent exhibitors all over the world and have a large database of hotels, hostels and apartments all over the city. Your reservation for Cibus is done within a single business day and you make first-rate savings at the same time. Spend less on accommodation and even less time commuting. Our team sends you only the top hotel rates close to Fiere di Parma. We make business travel affordable for all whether you're in a big group or travelling alone. GETA ltd impresses with a large portfolio of bonus travel services like airport transfers and booth construction.
Why Your Visit Is Worth It?
Made in Italy are the stars of the show at Cibus, but the trade fair has significantly grown to include international brands, which makes the event the perfect platform to negotiate with local buyers and increase visibility. The Italian market is thriving and looking to buy. It's easy to generate quality sales at Cibus and expand your professional network. Usually, exhibitors make back their overall expenses within the very first day. Plus, the connections you make here remain stable. It's why the trade fair has managed to keep attendance to pre-pandemic levels today:
3000+ companies have exhibited

60,000+ trade visitors have made the trip

135,000 square metres of exhibition space

3000 buyers from 90 countries
Industry Relevance
Cibus contains the whole of Italy's best flavours and food products under one roof and that's why it's the number one trade show for the Italian agri-food industry. Fruits, vegetables, ingredients, oils, pasta, dairy products, milk products, baby food, frozen food, packaged foods, seafood, health products are carefully curated in thematic area. The wealth of products is a magnet for big buyers, who want a one-stop place to source all relevant products and perform market research. The hosted buyer program has been a big success in that regard.
The trade show has been held on a biennial basis since 1985 and editions are organised at Fiere di Parma in Parma, Italy. Alongside Cibus Forum, each edition hosts a variety of conferences, round tables, seminars and workshops to give you a deeper understanding of trade trends. Cibus plays an even more important role today since the pandemic has completely transformed the distribution and consumer behaviour. The Ho.Re.Ca. distribution channel has recently expanded due to the rise of food delivery. Specialised distribution increases in relevance and in 2022 alone, the out-of-home market is estimated to reach the value of 75 billion Euros.
Cibus responded to this market shift by designating a "Ho.Re.Ca. The Hub" area, organised by Fiere di Parma in collaboration with Dolcitalia, entirely dedicated to the world of out of home consumption. Companies can prolong their survival in these uncertain times by tapping into micro-territorial data about current and potential consumers.
Who Are You Going to Meet?
The Kroger Company, Eroski, Coop, Pizza Express, Metro, Shoprite Checkers, Aie Premium, Fairway Market and KeHE Distributors are only a few of the brands that make an appearance at Cibus. Trade visitors come from retail chains, Italian and foreign large retailers, importers and distributors, out-of-home food and beverage and Ho.Re.Ca. segment, travel retail and the cruise industry, independent retail and organised retail. What differentiates Cibus from similar events is how it welcomes different production businesses of the Italian agri-food industry: large players, small and medium enterprises, niche producers. Everyone has the tools to reach their respective audience and win over partners. Cibus is also a most reliable platform to reconnect with existing business connections.
The calibre of visitors attracts exhibitors as you'll mostly meet decision makers in their respective organisations. The type of trade visitors walking the show floors include purchasing managers, buyers, category managers, top managers, import managers, private label managers and executive chefs.
Additional Value of Attendance
Cibus invests in boosting sales and building bridges between exhibitors and buyers. The biggest example is the Buyers' Program, which selects top buyers and provides them with a one-of-a-kind VIP experience. The program exists in order to promote authentic Made in Italy food. In addition to the superior, more structured networking, visitors are invited to sit down for education sessions and show cooking. On the show floor, there are guided retail tours that bring buyers to the best booths at Cibus. Perhaps most interesting are the scheduled tours to visit factories in the area to see how products are made.
Thousands keep returning to Cibus, because the show values innovation and knowledge sharing across the entire value. The exhibition grounds have two major segments for innovation. One is the Innovation Corner – a panel on product innovations. The other is the Product Innovation area where you can experience the products of the future. Cibus Lab is the main hub for informative events such as webinars and education sessions. Organisers have made some improvements by making this support content available for digital screaming after the event itself. If you missed something, this is your chance to catch up after the hectic two days.
Despite lasting two days, Cibus packs a lot in its programme. Last edition was host to "The future of the out of home sector: the food service sector at the service of Made in Italy production" – an important conference that resulted in the creation of a major network of restaurateurs across the world. Then there was "Ecotrophelia Italia" – the competition for university and technical institute students organised by Federalimentare. Perhaps the most fun was the "Italy's Best Cheese Counter Person" competition among cheese counter persons in small shops and in large retail.
Past editions
Cibus 2023
29.03.2023 - 30.03.2023
Cibus 2022
03.05.2022 - 06.05.2022
Cibus 2021
31.08.2021 - 03.09.2021
Cibus 2020
01.09.2020 - 04.09.2020
Cancelled because of COVID 19
CIBUS 2018
07.05.2018 - 10.05.2018
135,000
SQ M of Exhibition Area
How to get to Cibus

On Foot
Giuseppe Verdi Airport – 1hr20mins via SP9
Parma Station – 1hr20mins via SP9

By Car
Giuseppe Verdi Airport – 10 mins via SP9
Parma Station - 10 mins via SP9

By Public Transport
Giuseppe Verdi Airport – 55 mins via transport 6
Parma Station – 40 mins via transport 6