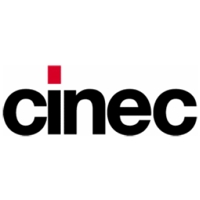 cinec
Munich, Germany
Event Update
Cinec's 2024 edition will be held 28.02.2024 and 29.02.2024. A comprehensive COVID-19 prevention program will not be implemented at the venue. This is due to Germany removing its pandemic-related restrictions.
A Brief Overview of CiNEC
CiNEC promotes excellence and advancements made in equipment, accessories and solutions for the film industry. At this specialised international trade show – Europe's largest – leading brands compete for the attention of retailers, all the while shaping the collective face of the industry. It's where a film production can find anything they need for the next shoot. You're sure to connect with quality potential buyers in a dynamic atmosphere.
GETA ltd has sent thousands of exhibitors all over the world to participate in trade shows and we have worked in Munich, Germany for years. We know all the great locations in the city and send you only the top hotel rates for CiNEC. Clients rely on us for a quick service, a good price and excellent location. Book hotels close to Messe München without going over budget. Whether you want a spacious apartment or a budget hotel, we find just the right deal for you.
GETA ltd has more to offer than just hotel reservations for CiNEC. You can count on us to book meeting rooms with the right A/V equipment, arrange airport transfers and provide rent-a-cars.
Why Your Visit Is Worth It
CiNEC broadcasts your message as a brand to the relevant buyers in your industry. It's just the perfect channel to reach buyers across Europe. Exhibitors return home with an influx of direct orders and sales leads. The trade show is the perfect platform to create brand awareness and launch new products. It's easy to boost early sales on new product releases and many exhibitors time their new products' release to coincide with CiNEC.
The numbers are excellent:
174 exhibitors from 20 countries in 2018

3800 visitors from 55 countries

2-day support programme

technical awards and 2 special awards
Industry Relevance
CiNEC has been a prominent fixture in the film industry since its establishment in 1996. It serves as a crucial platform for professionals in the film, TV and video editing sectors. The international trade fair is known for its rich product range that covers film production, camera technology, set decoration, lighting, sound and postproduction among others. The fair takes place every year in Munich, Germany, and provides an opportunity for manufacturers, dealers and service providers to showcase their latest innovations and developments to a targeted audience of industry experts.
One of the highlights of CiNEC is the cineCongress, a specialized conference that accompanies the trade fair. The cineCongress features a high-quality program of talks, panel discussions, and roundtable sessions, attracting a broad audience of film makers eager to gain insights into the latest industry trends, techniques and best practices. The congress serves as a valuable knowledge-sharing platform, fostering direct communication between users and manufacturers, facilitating the exchange of information, and providing a forum for discussions on emerging markets and perspectives.
In addition to the exhibition and congress, CiNEC also hosts the prestigious cinecAwards, which recognizes outstanding achievements and innovations in the film industry. This award ceremony adds a touch of prestige to the event, honoring exceptional contributions to the field and further enhancing the significance of CiNEC as a platform for excellence and advancement.
On the exhibition floor, you'll encounter the following exhibitors - CINETICA, SONY, Film & TV Kamera, XineGear, SHURE, Dedo Weigert Film, BVFK and BVK.
Additional Value of Attending
A big part of the excitement of CiNEC comes from seeing the best of the best being celebrated at the Film & TV Camera Awards – the highlight of the fair's programming. The awards are a chance to shine as an exhibitor and receive additional visibility, which translates to better sales numbers overall. The awards ceremony also provides the professional community with another opportunity to explore the emerging technological trends.
The inaugural edition of the awards, which were presented for the first time in 2022, was met with a lot of excitement. This is a public prize presented by the renowned specialist magazine Film & TV Kamera. It's a public prize and the readers of the specialist magazine voted for their favourite product in the camera, lenses, light, sound and grip & accessories categories. The awards give all in attendance valuable information about consumer preferences.
The winners of the Film & TV Camera Awards 2022 are:
Camera category: ARRI Alexa 35

Category lenses: Schneider Kreuznach ISCO4all

Light category: Dedo Weigert Lightstream Parallel light

Sound category: Shure Axient Digital ADX5D

Category grip & accessories: Cinetica Nu.Tron
Another reason to attend is the cineCongress, which invites important names such as Uwe Agnes, Sasha Buehler, Jakob M. Erwa, Matthias Haedecke, Regina Holzman, Nataly Kudiabor and Berti Kropac to share their expertise with the audience.
The Outlook for 2024
LEaT X South and CiNEC, two juggernaut events in the film and media industries, are joining forces for the first time to create an exceptional collaboration. After the successful premiere of LEaT X in Cologne in March 2023, the event is set to merge with the established CiNEC, taking place in Munich in late February, 2024. This exciting partnership aims to provide professionals and enthusiasts from both industries with a unique opportunity to learn, connect and discover new possibilities over the course of two days.
By bringing together LEaT X South and CiNEC, attendees will have the chance to expand their knowledge, make valuable connections and explore the latest products and innovations. This collaboration not only adds a dynamic element to the event calendar but also fosters an atmosphere of true collaboration and knowledge exchange.
The merger of LEaT X South and CiNEC provides a comprehensive platform for professionals in the film and media industries to better understand emerging market trends, participate in training courses, and engage in meaningful discussions with colleagues and experts. It offers a relaxed and informative atmosphere, allowing attendees to stay up to date on what's new and keep their fingers stay on the pulse of industry breakthroughs.
Uwe Agnes, Chairman of CiNECongress and Editor-in-Chief of the specialist magazine Film & TV Camera, expresses enthusiasm about the partnership, emphasizing the opportunity it presents for networking and inspiring future endeavors. The combined event serves as a common platform with great commercial potential when it comes to product discovery and procurement.
Past editions
cinec 2022
16.09.2022 - 18.09.2022
cinec 2020
19.09.2020 - 21.09.2020
Cancelled because of COVID-19.
cinec 2019
21.09.2019 - 23.09.2019
How to get to cinec

On Foot
Munich International Airport – not advisable
Munich Hbf – not advisable

By Car
Munich International Airport – 18 mins via A9
Munich Hbf – 23 mins via A9

By Public Transport
Munich International Airport – 45 mins via LH-Bus and U6
Munich Hbf – 25 mins via U4 and U6