cinec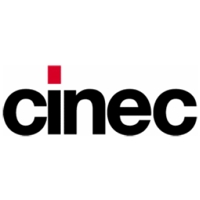 cinec
Germany, Munich
Art meets technology, films meets commercialization. The film industry seeks to adjust to the growing technological boom and cinec is the place to be to witness the many potential futures of the film industry. Arrive at Germany, to experience the newest innovations and breakthroughs where cameras, technology, equipment and filming methods are concerned. This trade fair is open to the industry insiders and fans as well, so grab a hotel room before anyone else and do it at an incredible price. GETA ltd helps you find accommodation that meet your precise expectations, are incredibly close to the expo centre where cinec is staged and fall within your budget for business trips.
Leave all the research and booking to GETA ltd and focus on how technology improves every aspect of film making from creation, animation and visual effects to sound, stereo 3D and postproduction. cinec gives you a full view of how the film industry changes.
Turn your business trip into a success with a little help from GETA ltd.
Past editions
cinec 2020
19.09.2020 - 21.09.2020
Cancelled because of COVID-19.
cinec 2019
21.09.2019 - 23.09.2019
How to get to cinec

On Foot

By Car

By Public Transport
Hotels
Venue