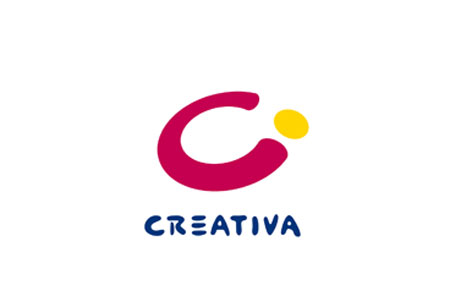 CREATIVA
Dortmund, Germany
A Brief Overview of CREATIVA
Come and explore the world of creativity at CREATIVA, a high-value trade fair for the handmade, arts and creative hobby industry. CREATIVA is a thriving environment for all creative disciplines from handmade crafts and felting to metalwork and pottery. It's the best place for artists to find exactly what they're looking for and exhibitors to grow their target audience. Exhibitors represent every discipline across several themed zones.
GETA ltd handles everything during your business trip from hotel accommodation to logistics. It is our mission to make business travel as affordable as possible. Choose from the most affordable hotel rates in Dortmund, Germany suited for your budget. From low-cost hostels to upscale suites, we offer a bespoke hotel booking for CREATIVA. Not only do you make excellent savings, but get to Westfalenhallen Dortmund in no time via bus or on foot. GETA ltd places you close to the exhibition centre every time and accommodate all group sizes. We have experience with solo travellers and groups of over twenty!
In addition, we're here to plan your logistics as well. Do you need to rent a car? What about have someone pick you up from the airport? Leave it to us.
Why Your Visit Is Worth It
A booth at CREATIVA translates into increased visibility and sales numbers. The trade fair helps you expand your reach and make new valuable connections with your core audience. You easily win back all costs associated with exhibiting.
The level of internationality and diversity of the audience at CREATIVE is its key selling point. The first edition since the pandemic performed reasonably well. Here are some of the highlights:
370 exhibitors from 17 countries
20,000 visitors
Industry Relevance
CREATIVA, established in 1982, is a vibrant hub for creative enthusiasts, offering an extensive and diverse platform for all things artistic and imaginative. Held at Westfalenhallen Dortmund, this annual event captivates visitors with its wealth of creative products and techniques, spanning a wide array of art forms.
The fair showcases an eclectic spectrum of creative disciplines, including felting, handmade crafts, spinning, weaving, quilting, woodworking, metalwork, silk and glass painting, jewellery crafting, painting, drawing, and pottery. With an impressive exhibition space, visitors can dive deep in the captivating world of creativity, discovering new approaches and techniques. Among the myriad of exhibits, attendees can also look forward to engaging in numerous special events and workshops, designed to foster active participation and unleash their own creativity.
CREATIVA promises an immersive experience. The event offers not only a generous portfolio of creative supplies and design products available for purchase but serves as an invaluable learning platform. Visitors can stay abreast of the latest trends and techniques through special exhibition features, interactive workshops, and engaging presentations on event stages.
It's also important to note that CREATIVA joins forces with the international cake show, CAKE & BAKE, for a captivating weekend. This unique collaboration enriches the fair with a dazzling assortment of cake artistry and baking demonstrations. The show welcomes renowned artists and influencers, including Janine Heschl, 'Plottertante' (the plotter girl), Marit and Mark ('Make ma!' at CREATIVA), Ross Antony, and the stars of the TV bake-off 'Das Große Backen'. Their exclusive insights, tips and projects infuse the event with boundless inspiration. Together these two events create a unique synergy that draws in even more visitors.
Every edition has its own distinct flavour as organisers aim to provide an unforgettable experience for everyone every year. In 2023, CREATIVA featured 30 artisans from Ukraine, presenting traditional crafts and cultural heritage items. The event also includes exciting highlights such as CREATIVA NEO, CREATIVA Puppen&Bären (dolls and bears), CREATIVA PerlenExpo (pearl exhibition), and CREATIVA LandGarten (country gardens).
Who Are You Going to Meet?
Recognised as Europe's largest creative community gathering, CREATIVA draws attendees from across the globe, including international exhibitors, influencers, artists, educators and creative minds. Every March CREATIVE transforms Dortmund into a melting pot of amateur and freelance artists, educators, students and professionals looking to equip themselves with the right tools to pursue their creative ambitions.
The exhibitor list consists of names such as DORTEX, Royal Talens, stickstoff Lounge, betonell, Smart-Thread Meisterhafte Maschinengarne, JUKI sewing machines, leonid Matthias and Talens Denmark / Schjerning Farver. Although the trade show mostly targets the German market, you still see a high level of internationality as exhibitors travel from the Netherlands, Luxembourg, the UK, India, Nepal, Tunisia, Ukraine and Uzbekistan.
In regards to the audience, the biggest concentration of foreign nationals is from the neighbouring countries like the BeNeLux countries, Ireland, Austria, Sweden and Switzerland. However, it's not uncommon to see buyers fly in all the way from the United States. Visitors are motivated to research products and make purchases. In fact, a survey taken during the fair reports that 93% of visitors said they had already made a purchase or were planning to make one.
Additional Value of Attending
In a pioneering move, CREATIVA, Europe's largest trade show for the creative arts, is breaking new ground by introducing a trend report that sets the stage for inspirations and sample projects throughout the year. This initiative marks a significant first step in making CREATIVA the go-to event to unveil new trends and offer insights and practical advice for the entire year.
The trend guide encompasses a comprehensive array of seven trend categories, each reflecting the dynamic interests of the creative community. The categories include NaturSchätze (treasures of nature), MeerZeit (sea time), HappyDay, PapierKram (paper stuff), GreenLiving, BohoLove, and VintageFlair. This insightful guide offers readers not only a peek into the most sought-after materials and techniques but also presents a wealth of inspiration, ideas, examples, and instructions tailored for everyday application.
At the forefront of these trends is the overarching macro theme of sustainability, aptly dubbed 'GreenLiving'. Recognising the pressing importance of environmental consciousness, this trend underscores the creative potential to swiftly produce sustainable, reusable, and upgraded products, contributing to waste reduction and resource preservation. The 'HappyDay' trend emerges as another influential force, capturing elements that uplift spirits in our current uncertain times. A vivid palette of bold colours, cheerful motifs, and playful forms collectively crafts an atmosphere that brings smiles to faces.
Past editions
CREATIVA 2023
15.03.2023 - 19.03.2023
87%
of exhibitors would attend the next edition
+/- 90%
of visitors would attend the next edition
CREATIVA 2020
16.09.2020 - 20.09.2020
Cancelled because of COVID 19
CREATIVA 2019
13.03.2019 - 17.03.2019
CREATIVA 2018
14.03.2018 - 18.03.2018
How to get to CREATIVA

On Foot
Dortmund Airport – not available
Dortmund Central Station – 45 mins via Lindemannstrasse

By Car
Dortmund Airport – 20 mins via B1
Dortmund Central Station10 mins via B54

By Public Transport
Dortmund Airport – 45 mins via RB59
Dortmund Central Station – 15 mins via RB53