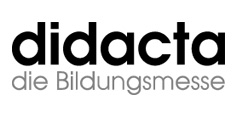 didacta
Stuttgart, Germany
Event Update
Didacta 2024 will be held at Messe Cologne from 11.02.2024 and 15.02.2024. The event will take place as a face-to-face trade show, without strict Covid-19 safety measures in place. This is because of the removal of the country's pandemic-related restrictions.
A Brief Overview of didacta
didacta is the international trade show dedicated to the future of education – the challenges ahead of teaching institutions, new technological applications towards learning and novel approaches for pedagogues, teachers and instructors. The trade fair is held in Cologne, Germany and holds the title of the largest trade fair for the education sector in Europe. With that come excellent resources and exciting opportunities for exhibitors to establish their presence and communicate with first-rate qualified buyers.
Book hotels in Cologne at preferential rates with the services of GETA ltd. We've been working in the business travel sector for more than a decade and provide a quick, affordable service. Find the best deals in the city and keep your travel costs to a minimum. Whether you're travelling with a few people or in a group of over twenty people, our team works hard to book the perfect hotel room during didacta. Hotels, hostels, apartments – we have it all! Our team always looks for the deals closest to Koelnmesse. Reaching the exhibition centre won't take longer than a few minutes!
Complement your hotel reservation for didacta with one of our many bonus services. Count on us to book airport transfers, rent-a-cars or meeting rooms with the right A/V equipment.
Why Your Visit Is Worth It
It's simple. didacta generates business for everyone involved. Its reputation as a leader in Europe comes with its fair share of business advantages. Attendance gets rewarded with first-rate contacts and a boost in brand visibility. Exhibitors easily tap into a large cross-border network and have a direct line to faraway markets.
You make back all the money you've spent on exhibiting within the first day. Let's take a look at the numbers from the last live edition:
1000 international exhibitors

40,000 international visitors

485 speakers

300 hours of programming

148 journalists from around the world
Industry Relevance
didacta, Europe's largest trade fair dedicated to the education sector, stands as a dynamic and evolving platform for the exchange of cutting-edge educational innovations. Founded in 1951 and hosted annually at different venues across Germany, this event has emerged as a pivotal hub that offers a comprehensive exploration of the evolving landscape of education. Its most recent edition will be held at Koelnmesse in Cologne, Germany. didacta brings together educators, teachers, and professionals from all corners of the education spectrum.
Stepping into didacta is to embark on a journey through the multifaceted world of education. With its annual change of location, the event promises a fresh experience for everyone involved. At its heart, didacta functions as an interactive learning ground for educators, who are able to discover the latest trends, innovations and tools shaping the education market. This diverse showcase is a testament to the event's primary audience: teachers, educators and those actively involved in the educational process.
However, didacta is more than just a marketplace for educational products. It's an environment where thought leadership meets practical insights. The framework program is carefully curated to complement the exhibition, offering a range of lectures, workshops and roundtable discussions that enrich participants with knowledge and best practices. This exchange of ideas is integral in pushing the boundaries of education and shaping its future trajectory. Additionally, didacta seeks to shine a spotlight on educational policies and development in Germany, positioning itself as a pivotal voice in the discourse surrounding education reform.
In the end, didacta emerges as a catalyst for the transformation of the education sector on a grand, international scale. Its importance doesn't just end with its comprehensive overview of tools and technologies, but includes the knowledge exchange among educators, policymakers, businesses and society. As education evolves in the digital age, didacta stands as an indispensable guide to the current state of the market and what's to come next.
The forthcoming didacta 2024 edition, centered around the themes of Early Education, School and Vocational Education, and Training/myQ Qualification, promises to unveil the educational future and equip participants to play an active role in shaping it.
Who Are You Going to Meet?
Since didacta caters to learning for all ages, the audience varies greatly in terms of teachers and trainers specialising in education from kindergarten all the way up to secondary education. There's a solid presence from administrators, policy makers and professionals working in different roles within the education sector. What makes didacta stand out is its open door policy, which allows parents to attend and become acquainted with current offerings.
Additional Value of Attending
It's important to underline that didacta isn't just a product showcase, but an event that aims to both nurture professionals and enrich the educational landscape. Each edition promises an incredibly rich support programme with diverse events that target every level of education.
There's a spectrum of diverse events, meticulously designed to push forward the discourse on education and training. These events, specifically tailored to vocational training, form a significant facet of the didacta experience. Bridging instructors, trainees, companies and human resource officers, the vocational education and training segment serves as an informational hub. It provides insights into the multifaceted world of the dual education system, full-time school-based training courses, vocational preparation, vocational further training, and the entire spectrum of technical university and college education.
Central to this array are lectures, specialised events, seminars, and more, each uniquely addressing the nuances of vocational training and qualifications. Delve into active discussions surrounding digitalisation within training, the emergence of new occupational domains, and innovative methodologies for educators and trainers.
Outside vocational training, there are a number of events aimed at school education. Recognising the evolving landscape of educational institutions, didacta presents a program meticulously aligned with the latest developments and challenges in both school education and higher learning. Seminars, lectures and workshops shine a spotlight on digital teaching and learning methodologies, extracurricular education, and fostering meaningful relationships within the educational sphere.
Emphasising the foundational importance of early childhood education, didacta acknowledges the pivotal role of these formative years in shaping future learning trajectories. The meticulously curated events at didacta create a platform for forums, workshops, lectures, seminars, and panel discussions, all revolving around contemporary themes in early childhood education, upbringing, and childcare.
Past editions
didacta 2023
07.03.2023 - 11.03.2023
How to get to didacta

On Foot
Stuttgart Airport - 7 mins via Flughafenstrasse
Stuttgart Hbf – not advisable

By Car
Stuttgart Airport - 1 min via Flughafenentlastungsstraße
Stuttgart Hbf – 20 mins via B27

By Public Transport
Stuttgart Airport - not available
Stuttgart Hbf - 40 mins via S-Bahn S2 or S3