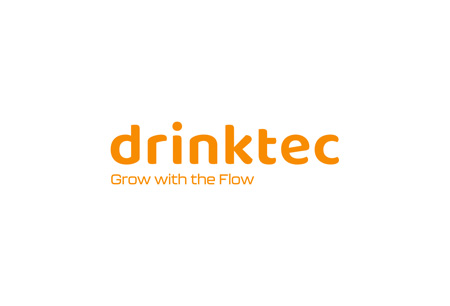 Drinktec
Munich, Germany
Event Update
Drinktec's 2025 edition will be hosted as a live trade fair between 15.09.2025 and 19.09.2025 in Messe Munich. The hosting location will not implement Covid-19 safety precautions because of the country removing its pandemic-related restrictions.
A Brief Overview of Drinktec
drinktec remains a must-see event for the international beverage and liquid food industry. Held in Munich, Germany, the international trade show finds itself at the heart of innovation in the field of beverages and liquid food. Each edition tracks the new trends in every stage in the production chain from processing to packaging. It's the perfect blend of B2B networking and an informative programme that's unrivalled in every way.
GETA ltd books hotel accommodation for trade shows all over the world and we know what you want for your business trip. It's affordable rates, a comfortable room and a great location so you don't have to commute long. You can count on us for all three. Book hotels near Messe München and make great savings at the same time. There are great deals on hostels, hotels, and apartments in Munich and we know all of them. In addition to your hotel reservation for drinktec, GETA ltd handles all other aspects of your business trip with a large selection of bonus services.
Why Your Visit Is Worth It
Simply put, Drinktec is a procurement platform with a long history that's proven itself time and time again. It's created a highly respected professional community and the pauses between editions give exhibitors enough time to better prepare. There's no financial strain to exhibiting compared to annual trade events. You have all the latest innovations at your fingertips, as well as access to foreign markets. Have a look at the statistics:
162,000 square metres of exhibition space dedicated;

1,750 international exhibitors from 80 countries;

76,000+ international trade visitors from 170 countries.
Industry Relevance
Today, it's a successful international trade fair that occurs once every four years, but drinktec is only the most recent development in a history that spans over half a century. At first, the show was part of the Deutsche Brauerei Ausstellung, which was solely focused on brewing technology. Then it underwent several rebrands. First into INTERBAU, then Drinktec-INTERBAU, until it emerged as the drinktec we know and love today based in Messe Munich. That's quite the journey since its debut in 1951.
The main success of drinktec lies in the comprehensive approach to the product portfolio. You can encounter booths dedicated to containers, dairy manufacturing plants, fasteners, PET technology, beverage processing plants, process automation technology, food additives and process control technology. The exhibition values new innovations and exhibitors often time their manufacturing cycles so that they can launch their newest products.
Each edition explores the hottest technological and market trends. The most recent edition focuses on four main topics – Digital Solutions & Digital Transformation, Water & Water Management, Consumer Landscape & Product Design, and Sustainable Production & Packaging.
Who Are You Going to Meet?
You might think that the appeal of Drinktec lies squarely within the professional realm, but it admits members of the general public who are curious about the inner workings of the beverage sector. As a platform for selling, Drinktec is the meeting point for manufacturers and suppliers from all backgrounds. There is as much interest from regional and medium-sized companies as there is from industry leaders with international success. There's much happening during Drinktec to attract a diverse crowd. One such highlight is the German Amateur Brewers Championships.
Exhibitors receive a lot of opportunities to break into international markets as 66% of all visitors are foreign nationals. Due to its location in Germany, the vast majority of international visitors come from European countries. However, in recent years, Asian countries are quickly picking up in numbers. Falling far behind are visitors from South America, Africa and North America in that order.
Visitors come from all major sector branches – soft drinks & water, fruit juice, beer & brewing, wine, sparkling wine & spirits, milk & liquid dairy products, and liquid food. Their main goals in attending include performing market research, meeting with existing partners and sourcing new suppliers. Exhibitors can look forward to a lot of qualified leads as over 80% are decision makers in their operation.
Additional Value of Attending
The pandemic led to some creative decisions regarding how to bring value for the community in a period where meeting face to face is impossible. One way drinktec continued the conversation is through its series of webinars. drinktec TALK consists of three webinars that feature top speakers in their respective fields, who come together to discuss what's new, what's changed and where the industry is headed as a whole. The webinars were held online in the months leading up to the new drinktec 2022 and are currently available to watch on the fair's site.
Another digital addition to drinktec is the inclusion of the Solutions Directory. Exhibitors can add their products, solutions and specialist knowledge in individual entries in this database. Attendees will then be able to discover these entries via search and better tailor their visit. Another way trade visitors are able to discover exhibitors is through the Innovation Guide available for mobile devices for extra convenience.
You also don't want to miss out on the support programme. The biggest item is the drinktec Forum that's very research and practice oriented. With sustainability and water conservation being major topics, the water-technology@drinktec Symposium should not be missed. Other events include the BevTech Europe technical conference, place2beer, International MicroBrew Symposium and the AEDIL Conference, which targets the dairy industry. As you can see, drinktec values the exchange of knowledge and expertise. Only top speakers are invited to share their insights and solutions.
Past editions
Drinktec 2022
12.09.2022 - 16.09.2022
65%
of exhibitors were from abroad
70+%
of visitors were from abroad
+/-40%
of visitors were from Mexico, Brazil, India, and Japan
700+
New products and solutions were presented
DRINKTEC 2017
11.09.2017 - 15.09.2017
105,585
SQ M of Exhibition Area
How to get to Drinktec

On Foot
45 min Bike ride from HBF

By Car
From Munich HBF ~30 min
From Munich International Aiport - 30 min

By Public Transport
From Munich HBF with U2 (13 stops) for 23 min to Station Messestadt West
From Munich International Aiport - S8 to Munich Daglfing Station /1 min transfer to Daglfing Bahnhof Ost/ and then with bus 183 to Messestadt West ~ 55 min