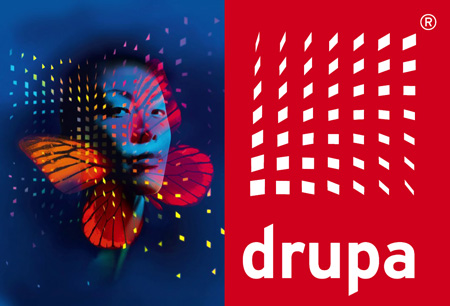 Drupa
Düsseldorf, Germany
Event Update
The dates for Drupa are – May 28th 2024 to June 7th 2024. Messe Düsseldorf will not put in place strict Covid-19 prevention measures. This because of the Bundestag removing the country's pandemic-related safety regulations and restrictions.
A Brief Overview of Drupa
Want to see what the latest trends in print media and publishing are? Drupa gives you an overall view of the graphic and industrial print trends and innovations within the field. The international trade fair follows the entire process chain from packaging production to industrial applications – exactly the environment you want to find yourself in to facilitate business meetings and close deals.
GETA ltd takes your needs in account when it comes to making your hotel booking for Drupe. We know how important it is to stay within budget, so you can count on us to send you only the top hotel rates in Dusseldorf, Germany. All offers are for hotels sitting nearby the Messe Dusseldorf. Not only do you save money on your stay, but keep your commute to a few minutes! GETA ltd works with groups of all sizes and makes your hotel arrangements within a business day!
Why Your Visit Is Worth It
If you wish to create brand recognition in the upper echelons of your business sector and have a broader appeal internationally, Drupa is where you go to make a name for yourself. It's the only B2B platform of its size. Exhibitors gain access to the entire world and you'll quickly see a return on any investment related to your attendance. Let's have a look at the statistics for its previous live edition:
242,900 square metres of exhibition space were dedicated;

1,828 international exhibitors from 54 countries showcased their very best;

260,165 international trade visitors from 183 countries were in attendance
Industry Relevance
Drupa has had a long presence in the printing industry, as it's been held ever since 1951 and runs on a four-yearly basis. This frequency works to the show's advantage, as the main goal is to display innovations to its audience. Exhibitor booths cover the entire spectrum of products – large format printers, digital printing, folding equipment, graphic design, graphics software, laminating, media production, printing machines, printing paper and printing presses.
You can see this dedication to forward-thinking in the event's features like Drupa Hot Spots that showcase the next generation of solutions in printing and media. Another ambition is to completely reconfigure processes within all levels of the sectors through the dna - drupa next age feature. The statistics clearly position Drupa as the world's number one event for the printing industry, which makes it a natural choice for any exhibitor. Whether you're a startup or an established brand, the best possible way to make connections and generate sales leads in person is attending Drupa.
Who Are You Going to Meet?
The most obvious answer is to expect to meet with professionals involved in printing and media, but that's only part of the visitors. The exhibition sees interest from vertical markets that are not directly connected to packaging and printing but benefit from the products and services. We are talking about everything from consumer and luxury goods and cosmetics, to banking and security technology.
Around 75% of all visitors are executives in various roles in their organisations, who can make decisions in some capacity. Their main reasons for attending are contacting existing suppliers, making purchases and sourcing new suppliers. That's fantastic news for companies like Landa Digital Printing, Highcon, QuadTech, HP Graphics Solutions Business, CHILI publish, Epson Europe and BOBST, which are established exhibitors.
Exhibitors gain free access to foreign markets that are near and far. 75% of visitors have traveled to Dusseldorf from outside Germany. India, Italy, the Netherlands, France, the USA, Great Britain, China, Belgium, Turkey and Spain are the leading ten countries with the most visitors. Although still a mostly European trade fair, Drupa is rapidly growing its presence in Asian markets. You'll have the opportunity to meet with potential buyers from Japan, the Philippines, Japan, Indonesia, Pakistan, South Korea and Singapore.
The Additional Value of Attendance
Organisers compliment the incredible business networking resources of Drupa with an incredible information program. Perhaps the biggest event is the drupa Cube conference, which runs for a total of nine days. You don't need to buy a ticket. The conference features 5 presentations a day from globally respected speakers. The topics range from trends in management thinking to digital transformation.
The VDMA Additive Manufacturing Association will once again head the touchpoint 3D fab+print series of lectures on 3D printing. There will be a total of 80 specialist lectures that cover topics from design to manufacture to applications in printing and packaging.
The printing industry is not just about paper! Textile printing is going through its own moment in the spotlight as the textile industry creates technologies that can be used across multiple sectors. Technical textiles find their way into high-performance ceramics, health care and mobility and resources in sustainability projects. Drupa alongside the German Institutes for Textile and Fiber Research (DITF) have created the Digital Textile Micro Factory to examine all the possibilities and innovations in textile printing.
The Outlook for 2024
The early planning stages for Drupa 2024 have begun and organisers are inviting executives and experts from print service providers and the machinery/supplier industry to fill out the survey for the Global Trends Report. The 8th edition of this cornerstone report highlights what has changed and hasn't changed in the printing industry. The pandemic is a key factor when it comes to changes in manufacturing and logistics. The report will also address the aftereffects from issues like supply and resource shortages. With an expected publication date in the autumn, the Global Trends Report is your future guide to shifts in the printing industry.
Drupa 2024 will also have a significant makeover. Its new look is a direct reflection of the impact digitalisation and sustainability have on the printing industry as a whole. Coincidentally, these are the two main super-themes of the 2024 edition. Programming will revolve around topics of AI & automation, and sustainability practices. Speakers and experts will detail practical strategies on how to manage resources effectively, recycle efficiently and inch closer to a circular economy. In terms of digitalisation, companies and researchers will dive into connectivity, the 4.0 economy across the entire processing chain, and the platform economy.
Past editions
DRUPA 2016
31.05.2016 - 10.06.2016
156,552
SQ M of Exhibition Area
How to get to Drupa

On Foot
from Dusseldorf Hbf is 1h 30 min walk or 30 min with a bicycle
1h 5 min with a walk or 25 min with a bike

By Car
from Dusseldorf Hauptbahnhof the ride will take you 30 min (~9 km)
from the airport there are only 15 to 20 min (~9km)

By Public Transport
From the Dusseldorf Central Station U-Bahn Nr U78 will get you there for 26 min
From Dusseldorf International Airport to Messeplatz you need to change transport with either of this 3 options:
- From Airpot Terminals A/B/C: 6 stops with Bus 760 to Freiligrathplatz and then U78 to MERKUR SPIEL-ARENA/Messe Nord and within 7 min walking distance you will reach the Messe*
- SB51 from Flughafen Terminal A/B/C to Theodor-Heuss-Brücke and then with U78 to MERKUR SPIEL-ARENA/Messe Nord and within walking distance you will reach the Messe*
- from Terminals A/B/C take bus 721 for 6 stops to 'Am Hain', transfer to bus 722 for another 4 stops to Messe Congress Center and within walking distance you will reach the Messe*
* every choice will take you from 30 to 40 min