ESSEN MOTOR SHOW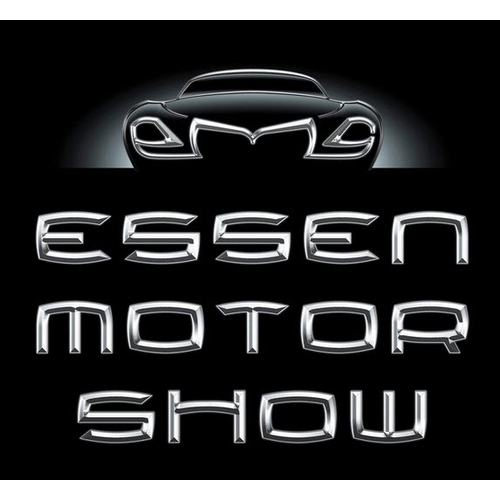 ESSEN MOTOR SHOW
Germany , Essen
Book Online for ESSEN MOTOR SHOW
Book Now
Between 3.12.2022 and 11.12.2022, the 54th edition of the Essen Motor Show will be held as a face-to-face exhibition. Messe Essen will host Germany's largest motor show, with a preview day on December 2nd, 2022. The event venue for the event will be equipped with the most up-to-date and stringent COVID-19 prevention measures. A 3G access control policy will be one of the implemented safety protocols. After presenting vaccination or recovery certificates, attendees will be allowed to enter the exhibition grounds. They can also show negative test results, such as PCR or rapid antigen tests, as an alternative.
ESSEN MOTOR SHOW presents its visitors to all that's groundbreaking and improved in terms of automobiles, motor sports and tuning, placing this international trade fair as one of the crucial events for the automobile industry. Germany, expects over 550 exhibitors to showcase the latest car models and technical innovations to over 380,000 visitors. Have you sorted out your travel arrangements, yet? If not, GETA ltd is here to take charge.
Book a hotel for ESSEN MOTOR SHOW at excellent prices and in a great location with the services of GETA ltd. Our team has been helping business travelers organize successful business trips for years and can easily help you do the same. The process is simple: you send us your price range, desired accommodation type and preference in location and we use your criteria to tailor a custom booking meant only for you. This allows you to focus on ESSEN MOTOR SHOW and its versatile program, which gives an in-depth overview of tires, rims, sports cars, classic cars and tuning services – complete with demonstrations, unrivaled business networking opportunities and the chance to generate sales leads.
Past Editions
2021
The edition took place as a live exhibition from November 26th to December 5th, 2021. The live exhibition at Messe Essen attracted 100,000 visitors and 400 exhibitors. COVID-19 prevention measures were in place at the event, including a 3G access control policy. Attendees were required to show proof of vaccination or recovery, as well as negative test results.
Past editions
ESSEN MOTOR SHOW 2021
27.11.2021 - 05.12.2021
ESSEN MOTOR SHOW 2020
28.11.2020 - 06.12.2020
Cancelled because of COVID 19
ESSEN MOTOR SHOW 2019
30.11.2019 - 08.12.2019
ESSEN MOTOR SHOW 2018
30.11.2018 - 09.12.2018
How to get to ESSEN MOTOR SHOW

On Foot
from HBF 35 min walking distance (2.6km)
from Essen/Mülheim Airport - 1h10 min walk (5.3km)

By Car
from HBF - 6 min ride (2.8km)
from Essen/Mülheim Airport - 8-10 min drive (6.5km)

By Public Transport
From HBF it is only 6 min ride with U11
from Essen/Mülheim Airport - there is no direct transportation
(alternatively you can walk ~30 min to Essen Abzweig Flughafen Stop and take Bus 142 for 9 stops, which will take you ~45 min total)
Hotels
Venue