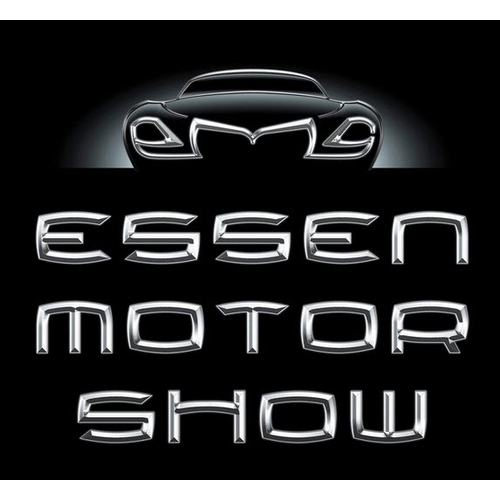 ESSEN MOTOR SHOW
Essen, Germany
Book Hotel Online for ESSEN MOTOR SHOW
Book Now
A Brief Overview of Essen Motor Show
Essen Motor Show serves as the go-to, thrilling exhibition for sports vehicles in Germany and a fantastic, imaginative playground for tuning, motor sports, classic cars and motorcycles. Certainly one of the biggest and well-liked in Europe, the car show has built a thriving community of car enthusiasts, who live for the adrenaline rush. Essen Motor Show serves as a launch pad for all new technologies, a showcase for real talent and an international hub. The car show creates unparalleled opportunities to network and generate targeted sales leads while breaking into highly competitive markets!
Once you rent an exhibition booth, it's time to make a hotel reservation for Essen Motor Show. GETA ltd is your guide to Essen and treats you to the best hotel deals no matter what budget you're working with. We believe business travel should be affordable and accommodate all our clients. Do you want a luxury suite? Or prefer economy accommodation? Our team sends you a list with hotels close to Messe Essen and completes your reservation within the same day. You're located minutes away from the exhibition centre and have access to public transportation.
GETA ltd has worked in the business travel sector for over a decade and offers a comprehensive set of services. Drop us a line regarding rent-a-cars, airport transfers and stand construction.
Why Your Visit Is Worth It
Essen Motor Show has created the infrastructure to connect exhibitors to serious buyers from the world over. Since Germany is known as the beating heart of the automotive industry in Europe, the car show naturally becomes a prime meeting point. You'll have access to top-rate professionals from every market and they come in order to source brand new products.
You return home with a boost in sales numbers and direct orders. Earn back all the costs to exhibit in the first hours at Essen Motor Show. Here are the key numbers from the last edition held live. You'll see why you should never miss out on this event:
500 exhibitors from 13 countries
200,000 fans
110,000 sq. metres of exhibition space
200 vintage cars on display
Industry Relevance
The Essen Motor Show, founded in 1968 and held annually at Messe Essen in Germany, is a loved international exhibition dedicated to tuning, motor sports, classic cars and motorcycles. As Europe's leading show for sports vehicles, it attracts enthusiasts who appreciate the thrill, power and individuality of their vehicles. Simultaneously, the event serves as a significant gathering for the racing scene and its passionate fans, making it a potent platform to introduce your products to an appreciative audience that has the buying power and motivation to make purchases.
The exhibition grounds are organised around five main pillars: athletic production vehicles, motor sports, tuning, classic cars and motorcycles. It presents the latest trends, products and innovations from the automotive and motorcycle industry. Once you're inside among the fans, professionals and all that polished chrome, it's an indescribable feeling.
One of the highlights of the show is the dedicated area for tuning enthusiasts, which has grown to become a leading trade fair for the industry. Leading brands and companies in the field of tuning present their latest offerings, marking the culmination of the season. Motorsport fans have the opportunity to experience the fascination of cars up close through live driving demonstrations on a specially designed racetrack and a dedicated motorsport arena. The emphasis on entertainment and enjoyment is evident, with showmanship and parties adding to the overall experience.
Classic car enthusiasts also find a haven at the Essen Motor Show, as the Classic and Prestige Salon showcases a wide range of vintage cars, catering to various styles and tastes. The exhibition provides an inspiring, innovative, fascinating and emotional atmosphere that truly captures the unique spirit of the event.
Covering 110,000 square metres of exhibition space, the Essen Motor Show promises to be an exciting affair. The show will feature new vehicles, a remarkable collection of over 200 vintage cars with collector's value, and a wide range of motorsport accessories and equipment. Attendees can look forward to a diverse program of special shows, including on-site demonstrations, practical workshops, competitions, and networking events. Notable highlights include the tuningXperience, the Event Arena, Battle Kart, and the virtual Raceroom, ensuring an immersive and unforgettable experience for all participants.
Who Are You Going to Meet?
The exhibitor list at the Essen Motor Show is truly stacked with brands such as ADAC, Deutscher Sportfahrer Kreis, KW automotive Gruppe, Lexus and Toyota (both via Lackas Rhein-Ruhr), Moetefindt, RAVENOL, Recaro and Sandtler confirmed to appear once again and impress the audience with their latest offerings. The car show is where major trends are finding their feet and taking off to the races. It's the perfect venue to perform market research.
The motorsports community is also well represented thanks to the participation of the Automobile Club of Germany, the Hockenheimring, the Touring Car Legends, Dekra, Heinrich Eibach and Sonax. Expect thrills and chills as well as opportunities to connect with seasoned veterans, who live and breathe all things automotive.
Additional Value of Attending
Visitors will have the opportunity to get behind the wheel at the Essen Motor Show whether that's in the physical world or virtually. The Battle Kart and RaceRoom are where you step into the world of racing.
Battle Kart offers attendees the opportunity to put their racing skills to the test. In this exhilarating game, players compete against 11 others in the BattleRace to determine who will emerge as the winner. The gaming experience is enhanced by modern technology and numerous projectors that create a visually stunning game world projected onto the floor. As participants navigate the virtual race track, they utilise various items such as rockets, oil barrels, and turbos to gain an advantage over their opponents and secure the coveted first place.
For motorsport enthusiasts who crave a more realistic racing experience, the RaceRoom delivers the perfect opportunity. Equipped with 12 high-end competition podium simulators, this attraction allows visitors to showcase their driving skills in front of spectators during live races. The top 12 drivers in each live ranking have the opportunity to qualify and participate in the races.
Past editions
ESSEN MOTOR SHOW 2022
03.12.2022 - 11.12.2022
ESSEN MOTOR SHOW 2021
27.11.2021 - 05.12.2021
ESSEN MOTOR SHOW 2020
28.11.2020 - 06.12.2020
Cancelled because of COVID 19
ESSEN MOTOR SHOW 2019
30.11.2019 - 08.12.2019
ESSEN MOTOR SHOW 2018
30.11.2018 - 09.12.2018
How to get to ESSEN MOTOR SHOW

On Foot
from HBF 35 min walking distance (2.6km)
from Essen/Mülheim Airport - 1h10 min walk (5.3km)

By Car
from HBF - 6 min ride (2.8km)
from Essen/Mülheim Airport - 8-10 min drive (6.5km)

By Public Transport
From HBF it is only 6 min ride with U11
from Essen/Mülheim Airport - there is no direct transportation
(alternatively you can walk ~30 min to Essen Abzweig Flughafen Stop and take Bus 142 for 9 stops, which will take you ~45 min total)