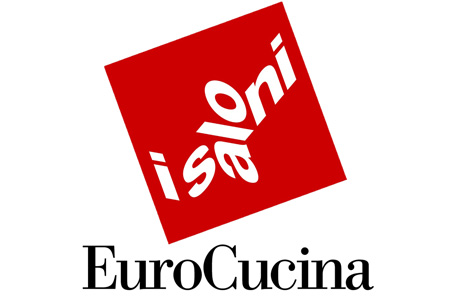 EuroCucina
Milan, Italy
Book Hotel Online for EuroCucina
Book Now
Event Update
EuroCucina 2024 will be held as a face-to-face exhibition at the Milan Fairgrounds between 16.04.2024 and 21.04.2024. Currently, due to the improved epidemiological situation in the country, the venue will not implement strict Covid-19 safety measures. Additionally, the current pandemic situation within Italy has prompted the removal of the travel restrictions, therefore, attendees will not be required to show 3G entry documents upon arrival. Please stay tuned for further updates.
A Brief Overview of EuroCucina
At EuroCucina, you've the chance to interact with established brands and respected designers that are working today in the kitchen furniture industry. Get a full overview of the hottest trends and have a first-row seat to some spectacular product launches. It's one of the best platforms to enjoy visibility in the Italian furniture market and have a wide reach internationally.
GETA ltd provides flexible hotel services for EuroCucina. Whether you seek a convenient hotel close to Fiera Milano or a budget-friendly option, GETA ltd can deliver. Just tell us your budget and how many beds you need. We handle the rest! We're experienced and know our way around Milan. We always seek out the hotel deals close to the exhibition grounds and public transport so that you enjoy a short commute. You also make excellent savings!
Why Your Visit Is Worth It?
It's a smart investment to have a booth at EuroCucina, because this specialized trade fair receives a lot of attention thanks to being part of Salone del Mobile Milan. You benefit from a space that pulls in targeted visitors and don't have too big of a competition. All in all, the numbers are good:
· 117 exhibitors at EuroCucina
· 48 exhibitors at FTK
· 22,000 sq. m. of exhibition space
· 386,000+ international visitors as part of Salone del Mobile Milan
Industry Relevance
EuroCucina has existed as a trade fair since 1974 and runs under the umbrella of Salone del Mobile Milan alongside FTK -Technology For The Kitchen. Salone del Mobile Milan also co-locates other fairs like Salone Satellite and Workplace 3.0 every two years in Milan, Italy. Fiera Milano is the official host for the events. Editions are widely influential in establishing interior design trends as well as resources for buyers to research products and make purchases. EuroCucina dives into the architecture and look of the kitchen from kitchen islands, sink designs to storage, chairs and other decoration. You're in the perfect position to explore new designs, concepts and materials – all in one place. FTK is for cutting-edge innovations such as built-in domestic appliances, prototypes and the Internet of Things.
Who Are You Going to Meet?
As with most trade fairs in Salone del Mobile Milan's portfolio, EuroCucina caters to B2B needs. Exhibitors network with developers, manufacturers, retailers, exporters, importers, and designers in a relaxed, collaborative atmosphere. The trade fair has established itself as a leading platform in cross-border procurement. Trade visitors are mostly based in Italy, France, Germany, and Austria, with the remaining trade visitors coming from other countries on the territory of Europe. Product launches are quite successful in reaching new buyers and creating brand recognition. On specific days, EuroCucina is open to the public, so exhibitors like Ceramica Globo, A LOT OF Brasil, Desalto, Bentley Home and Calligaris have a chance to connect with end consumers.
Past editions
EuroCucina 2022
07.06.2022 - 12.06.2022
61%
of visitor group were from abroad
27%
of exhibitor group were from abroad
3,500+
Accredited Journalists
200,000+
m2 of net event space
EuroCucina 2021
05.09.2021 - 10.09.2021
22,000
SQ M of Exhibition Area
EuroCucina 2020
16.06.2020 - 21.06.2020
Cancelled because of COVID 19
EuroCucina 2018
17.04.2018 - 22.04.2018
22,000
SQ M of Exhibition Area
How to get to EuroCucina

On Foot
from Milan Central Station - too far away
from Malpensa Airport - too far away

By Car
from Milan Central Station - 38 min car ride (17.4km)
from Malpensa Airport 39 min ride

By Public Transport
from Milano Centrale Railway Station take an RV train (2024 Torino Porta Nuova) fro 9 min to Rho Fiera Milano Station and then walk another 12 min
from Malpensa Airport there is no suitable transportation