EuroShop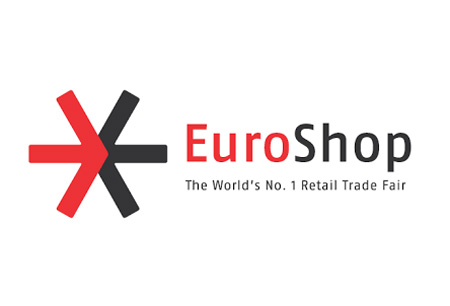 EuroShop
Germany , Düsseldorf
Covid-19 Event Update
EuroShop 2023 will be held at Messe Düsseldorf as an in-person event. It will take place between February 26th and March 2nd, 2023. EuroShop will implement several COVID-19 prevention recommendations. These will include participants being advised to wear surgical, KN95 or FFP2 masks in indoor spaces. Also, they should perform regular hand dinsfection using the provided sanitation stations. Additionally, they will be advised to maintain a social distance of 1.5 metres.
At present, Germany has travel limitations in place to prevent cross-border infenctions. Attendees must show upon their arrival in the country evidence of vaccination, recovery, or negative test results. The negative PCR or rapid antigen tests must have been performed within the last 48 hours. The second immunisation dose must be administered no more than 14 days prior to the event. The evidence of recovery must be less than six months old. The proof should be accessible digitally via the Corona-Warn or CovPass apps.
A Brief Overview of EuroShop
EuroShop gives visitors an in-depth professional insight into the world of retail and shopfitting with presentations on the best practices, the hottest trends and the breakthroughs and innovations that will shape the industry's future. The retail trade fair takes place in Düsseldorf, Germany and acts as the premier launch pad for trends in retail technology. You have a perfect opportunity to build a solid professional network and return home with a boost in direct sales.
GETA ltd offers hotel accommodation options for trade fairs that satisfy your every single need. Book a hotel in Düsseldorf that connects you to public transport and doesn't strain your finances. All is possible with GETA! We believe business travel should be affordable to every company, no matter what its size. That is why we tailor your reservation for EuroShop exclusively to your taste and budget. Everything to make your visit to this global expo a victory!
Why Your Visit Is Worth It
Money talks and this trade show creates the perfect conditions to increase sales numbers in just a few days. During its long run, EuroShop has generated business on a massive scale with a global reach. Exhibitors gain access to new markets and high quality contacts, which makes attendance a must. The costs are a small price to pay.
After all, you have the perfect opportunity to stay in step with developments in the industry, scope competition and break into new markets. Here is what you can expect from EuroShop in numbers:
2292 international exhibitors from 56 countries;

92,000+ international trade visitors from 142 countries;

127,000+ square metres of exhibition space;

730 accredited journalists from 39 countries.
Industry Relevance
EuroShop has a long history. Dating back to 1966, the expo witnessed the rise of consumerism with the introduction of supermarkets, department stores and then malls. Messe Düsseldorf serves as the home for the exhibition and editions are spaced every three years, which is a hidden strength. By the time the next edition rolls out, the industry and technology will have changed in tangible ways. Exhibitors have a much better chance to penetrate new markets effortlessly.
The trade show is organised around eight main product ranges (called Dimensions), which together represent the full value chain. These are Shop Fitting & Store Design, Retail Technology & ​EuroCIS, Lighting, POP Marketing, Visual Merchandising, Food Service Equipment, Refrigeration & Energy Management and Expo & Event Marketing. It's all new technology presented in a smart hall plan in order to increase your exposure to targeted sales leads.
Who Are You Going to Meet?
EuroShop has a tight hold over Europe as most visitors come from European countries such as Italy, the Netherlands, Belgium, Germany, France, United Kingdom, Switzerland, Russia, Spain, and Poland. Asia and America make only small dates in the makeup. A total of 69% of visitors are foreign nationals, which makes EuroShop a truly international trade show of the highest order. It is no surprise to hear organisers call it the Number 1 retail show in the world.
As far as sectors go, you will showcase your new products to visitors from all relevant and related industry sectors. These would be food retail, fashion retail, wholesale, non-food retail, architecture and design agencies, stand construction, consulting, shop-building industry, consumer goods and so many more. The reasons why professionals from all these sectors visit are manifold. In addition to scouting out new trends, visitors come to place orders, meet with existing suppliers and identify new business partners. All forms of management are represented from lower ranks to the very top of the corporate food chain!
So. Who are the other companies that will exhibit side by side with you? The list is already long and features names like Ergonomic Solutions, Gatekeeper Systems, HARTING Systems, Panasonic Business and Pillen Checkout Systems!
The Additional Value of Attendance
ЕuroShop knows how to create value for exhibitors and visitors alike. Each Dimension has its own stage where additional presentations and lectures will take place. This content will be available to virtual visitors as well. So you'll be informed on what your competitors are doing and the state of the market as a whole without having to leave your Dimension.
Organisers have also created special areas that highlight specific products. There's the Designers' Village, Italian Lighting Lounge and Food Innovation. You'll get to see fully curated assortments of products and technologies, which increase your chances to generate qualified sales leads. There is also sufficient space for disruptors and young companies. The Start-up Hub is a dedicated space for newcomers to present their ideas and groundbreaking products to interested investors.
The Outlook for 2023
The coronavirus pandemic has drastically altered the retail industry and we don't yet know the full extent of these changes. EuroShop 2023 is on the job to investigate and open conversations on the most important topics and market opportunities. The upcoming edition has announced its official list of hot topics: Connected Retail, Sustainability, Smart Store, Energy Management, Lively City Centres, Third Places, Customer Centricity and Experience.
Exhibitors and visitors can expect other major changes to the format of the event. Organisers have worked out a new structure and hall plan, which is much more visitor friendly and centers on how to create synergy between different Dimensions. The goal is to fully prepare exhibitors for success. EuroShop responds quickly to emerging trends. Retail technology and refrigeration have been growing markets, which is why their areas will have significantly more space.
As many other trade shows over the past two years, EuroShop is embracing a hybrid format seeing how the pandemic still creates barriers for international flight. If you can't travel to the live event, no worries! The digital program still allows you to showcase product videos, presentations, while papers and manuals. Users can easily discover your brand and experience all your content in a very comprehensive way. Not to mention the EuroShop digital platform gives you access to the different stages of the show and their programming.
Past editions
EuroShop 2020
16.02.2020 - 20.02.2020
123,800
SQ M of Exhibition Area
EUROSHOP 2017
05.03.2017 - 09.03.2017
123,800
SQ M of Exhibition Area
How to get to EuroShop

On Foot
from Dusseldorf Hbf is 1h 30 min walk or 30 min with a bicycle
1h 5 min with a walk or 25 min with a bike

By Car
from Dusseldorf Hauptbahnhof the ride will take you 30 min (~9 km)
from the airport there are only 15 to 20 min (~9km)

By Public Transport
From the Dusseldorf Central Station U-Bahn Nr U78 will get you there for 26 min
From Dusseldorf International Airport to Messeplatz you need to change transport with either of this 3 options:
- From Airpot Terminals A/B/C: 6 stops with Bus 760 to Freiligrathplatz and then U78 to MERKUR SPIEL-ARENA/Messe Nord and within 7 min walking distance you will reach the Messe*
- SB51 from Flughafen Terminal A/B/C to Theodor-Heuss-Brücke and then with U78 to MERKUR SPIEL-ARENA/Messe Nord and within walking distance you will reach the Messe*
- from Terminals A/B/C take bus 721 for 6 stops to 'Am Hain', transfer to bus 722 for another 4 stops to Messe Congress Center and within walking distance you will reach the Messe*
* every choice will take you from 30 to 40 min
Hotels
Venue