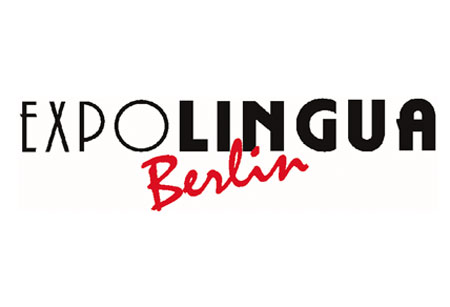 EXPOLINGUA
Berlin, Germany
Book Hotel Online for EXPOLINGUA
Book Now
Event Update
The 2023 edition of EXPOLINGUA will take place at the RHWK in Berlin, Germany. It will be held between 01.12.2023 and 02.12.2023. The venue will not implement Covid-19 safety measures, such as the 3G entry policy. This is due to the Bundestag removing the country's pandemic-related restrictions.
A Brief Overview of EXPOLINGUA
Thanks to the development in communications technology, people have never been freer to meet new people no matter what part of the world they live in. The language industry has seen a boom unlike any other and in Europe, EXPOLINGUA sits at the very heart of this language revolution. The international exhibition showcases new trends and innovative tools of the language scene both online and offline in a dynamic programme that brings educators and language fans together!
GETA ltd understands what you need in your hotel booking for EXPOLINGUA. It's all about the price, location and access to public transport. We deliver on all three. Our database features hotels, hostels and apartments all across Berlin. We accommodate every budget and work with groups of all sizes. Whether you're travelling in a pair or a party of twenty people, our team books hotels located minutes away from RHWK. GETA ltd handles every aspect of planning your business trip and offers a whole portfolio of services.
Do you need someone to pick you up from the airport? Leave it to us! Require a rent-a-car? We're on it. Don't have anyone to build your exhibition stand? We have the perfect team for the job!
Why Your Visit Is Worth It
EXPOLINGUA leads the charge when it comes to setting the standards for language learning and introducing forward-thinking tools, products and solutions. You're more than able to earn back all exhibition costs through valuable contacts and networking. The benefits are massive, especially in regards to expanding your professional network internationally.
Let's look at the numbers from a previous live edition:
140+ language and cultural organisations from 25 countries
9,000+ visitors
78 presentations & performances
EXPOLINGUA B2B programme
Industry Relevance
Founded in 1988 by Karl Badde, the leader of ICEF, and now under the direction of his daughter Rebecca Stromeyer and her company ICWE, EXPOLINGUA has been at the heart of language learning all across Europe. The international trade fair has continually captured the imagination of language and culture lovers thanks to its dedication to promoting cultural diversity, international education and overseas study experiences. Over the years, the language fair has evolved into a top destination to discover new trends and innovative tools in the language scene and a festival in its own right, which celebrates language in all its facets.
EXPOLINGUA Berlin has been a cornerstone event in the language learning industry for over three decades as a physical event. The advent of digital technology and the pandemic have pushed the trade fair to launch a secondary spring edition that's entirely digital in nature. EXPOLINGUA Berlin Online takes place every spring, while the physical event is held towards the end of the year at the RHWK.
EXPOLINGUA Berlin features a diverse exhibition that brings together established language institutions, international travel agencies, and other companies involved in the language learning industry. Visitors receive individualised advice, tips, and suggestions firsthand, allowing them to explore various language learning options tailored to their needs. The fair's accompanying program includes a series of lectures and presentations centered around the theme of learning foreign languages and teaching.
The exhibition space is organised in multiple pavilions that showcase what's new and upcoming in translation, interpreting, teaching, coaching and intercultural training. This provides attendees with invaluable insights into the evolving landscape of language education and the opportunity to stay abreast of industry advancements. On top of this product diversity, the trade fair has built a robust programme of practical and educational workshops, trial courses, seminars and webinars on various industry-related topics. There's no better way to learn a language than fully immerse yourself and that's what visitors are able to do. Visitors can sign up for interactive sessions that enhance language skills, provide practical teaching techniques and foster understanding across all different cultures.
Who Are You Going to Meet?
There's no shortage of interested people. On the professional side, you'll encounter translators, educators and travel professionals, for whom languages are directly tied to their line of work. They attend in order to network and research the market for something they could be missing to reach that next level. Of course, you'll also encounter language enthusiasts from around the world, who attend for self-improvement and the fun support programme.
When it comes to exhibitors, you'll see a variety of organisations, associations, companies and even institutions present. Here's an incomplete list of notable participants: AIESEC, Air Malta, BOSEI, DFJW, ELT Council, ELTABB, the European Commission, Goethe Institute, German to Go, uTalk, Trados, Spring Languages, NSTS Malta and Lexis Academy.
Additional Value of Attending
EXPOLINGUA Berlin provides opportunities for meetups and interviews with content creators who are passionate about languages. Visitors can engage in conversations, exchange ideas and gain insights from these educational creators at the forefront of promoting language learning and cultural appreciation. But that's only part of what attendees can get out of their visit to the language fair.
To enhance the overall experience, the fair is divided into six tracks, each offering a unique focus. The Main Stage features keynote speeches, panel discussions and presentations. The Mini Language Course track offers bite-sized language lessons for beginners and those looking to explore a new language. Japanese, Chinese, Arabic and Ukrainian were the most popular ones for the previous editions. Each edition has its own specific flavour with different language on offer.
Language as a Profession provides in-depth insights into language-related careers and professional development opportunities. About Language and the World explores the impact of language on culture, society and global communication. Culture Island celebrates the diverse cultures represented at the fair through interactive displays and performances. Finally, Specials offer additional events, exhibitions and activities that enrich the EXPOLINGUA Berlin experience. Last edition offered fights in inflatable sumo suits and a big idiom quiz.
For teachers, EXPOLINGUA Berlin offers dedicated workshops, which are a continuous source of practical tips, fresh teaching techniques and suggestions. The goal of these workshops is to give a new perspective on language teaching and enhance the classroom experience for better results.
Past editions
EXPOLINGUA 2022
24.06.2022 - 25.06.2022
EXPOLINGUA 2020
20.11.2020 - 21.11.2020
Edition was held digital to prevent the fast spread of COVID-19.
EXPOLINGUA 2019
22.11.2019 - 23.11.2019
How to get to EXPOLINGUA

On Foot
Berlin Brandenburg Airport – not advisable
Berlin Hbf (Europaplatz) – 33 mins via Behrenstrasse

By Car
Berlin Brandenburg Airport – 40 mins via A113
Berlin Hbf (Europaplatz) – 10 mins via Invalidenstrasse and Friedrichstrasse

By Public Transport
Berlin Brandenburg Airport – 38 mins via RB14
Berlin Hbf (Europaplatz) - 13 mins via U5