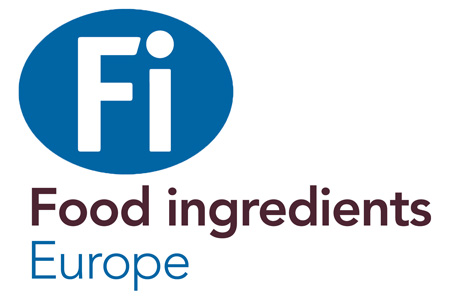 Fi Europe & Hi
Frankfurt am Main, Germany
Event Update
The 2023 edition of Fi Europe will occur as a hybrid trade show in Frankfurt am Main, Germany. The event will take place between 28.11.2023 and 30.11.2023. At present, the venue does not incorporate Covid-19 safety measures due to the removal of the related domestic restrictions. Likewise, Germany does not have travel limitations in place.
Overview of Fi Europe & Hi
Want to learn what's new in the food ingredients sector? Fi Europe & Hi brings you up to speed with the newest developments and latest trends within the global sector in a professional setting. The international trade show takes stage in a different city each year and features a wide arrangement of food ingredients and natural ingredients. It's an event that shapes the taste of cuisines all around the world – so it is not to be missed!
Why Your Visit Is Worth It?
It all comes down to the numbers. Fi Europe & Hi is the definitive marketplace for ingredients, and it's where you have the most to gain from staying on top of what's happening in the sector to enjoying an increase in direct sales. Every edition exceeds the attendance levels of its predecessor, though the pandemic has slowed that process. Still, the first post-pandemic hybrid edition exceeded expectations with strong return numbers. Here is what happened in 2021:
Hosted for 3 days live and for 2 weeks online;
710 international exhibitors;
13,000+ international trade visitors from 106 countries (in person and online);
10,600 products presented
115 content sessions
Industry Relevance
The international trade show takes place annually towards the end of the calendar year, and it is a travelling event. Every year comes with a new location in a major European city, which has plenty of strategic advantages. First, it is a lot more accessible for smaller exhibitors who cannot travel or do not wish to wait for it to come to their country. And second, Fi Europe & Hi pulls a different crowd of buyers during each edition. Regular exhibitors keep on growing their professional networks.
Speaking of products, alongside natural ingredients and food ingredients, the exhibition space also has national pavilions and an organic sector. The product portfolio extends to herbs, amino acids, collagen, colours, encapsulation, fat replacements, fibres, firming agents, spices, omegas, starches, sweeteners and sugar replacements, vitamins, prebiotics, oils, natural fats and pH control agents.
Ever since its inception in 1986, Fi Europe & Hi has risen as a commercial driving force across Europe, with over 500,000 trade visitors having visited the event combined over the decades. We have to point out that the demand for flavours in France is expected to reach $1,577.2 million by 2025!
Who Are You Going to Meet?
Fi Europe & Hi maintains a high calibre of exhibitors such as Exberry, HoneyGreen, Mainfrucht, Innova Market Insights, Nexira, Meurens Natural and La Sanfermese Agro & Food. You will be in the company of established brands and newcomers who want to get their foot in the door. As a result, the overall package is appealing to influential actors on the global scene. Even though the trade show has a powerful presence in Europe, the companies that come exert influence all over the world – we are talking about Heinz, Mars, Haribo, Nestle and PepsiCo.
But that is merely the proverbial tip of the iceberg. Fi Europe & Hi is the preferred B2B platform for buyers and professionals working in functional food & beverages, general food & beverages, pharmaceuticals, natural & herbal medicines, or ingredients & raw materials. As a networking platform, it is one of the best, and you are bound to find qualified leads across all relevant industries. Tap into all major markets across Europe, the Americas, Central, and East Asia.
These are the visitors you have to look forward to meeting face to face. Out of all visitors, 78% have purchasing power and 29% have a budget of over €500,000.
Additional Value of Attending
Exhibitors have several ways that they can generate interest and sales. Many companies plan their product cycles so that a new product is ready to launch just as Fi Europe rolls around. A product launch at the trade show ensures that you create interest right from the start and capture the attention of early adopters.
Do you work on a groundbreaking product? Or is your company new to the scene and does something absolutely different? Then you consider attending the Innovation Hub to educate your peers and community and raise brand visibility. You can also enter the Startup Innovation Challenge for more recognition. The competition has three categories:
Most Innovative Service or Technology supporting F&B
Most Innovative F&B Ingredients or Processing Technology
Most Innovative Plant-based or Alternative Ingredient
Last but certainly not least is the Fi Conference. It is the best of its kind and hosts the most respected names in the food and beverage manufacturing industry to discuss trends, research, breakthroughs in technology and other pressing obstacles. Currently, the biggest threat to the industry is climate change, and most of the programming will deal with active strategies and practices.
Your Hotel Accommodation for Fi Europe & Hi
GETA Ltd is a veteran in organising business trips. We have sent thousands all over the world and have an extensive network of hotels, hostels, and apartments. No matter your budget, no matter where you want to stay, no matter how many of you there are, GETA Ltd finds the perfect deal. Your hotel booking for Fi Europe & Hi is chosen to be near the venue for a quick commute. You save time and you save money! The upcoming Fi Europe & Hi will attract thousands. Be sure to be the first to make your reservation.
Past editions
Fi Europe & Hi 2023
28.11.2023 - 30.11.2023
Fi Europe & Hi 2022
06.12.2022 - 08.12.2022
188
Participant countries
Fi Europe & Hi 2021
30.11.2021 - 02.12.2021
Fi Europe & Hi 2020
01.12.2020 - 03.12.2020
Cancelled because of COVID 19
Fi Europe 2019
03.12.2019 - 05.12.2019