Fi Europe & Hi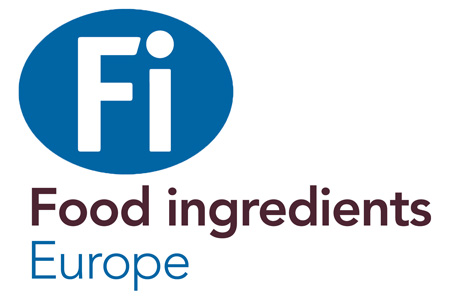 Fi Europe & Hi
France , Paris
COVID-19 Update
The 2022 edition of Fi Europe will occur as a face-to-face exhibition at the Paris expo Porte de Versailles. The event will take place between 06.12.2022 and 08.12.2022. A COVID-19 prevention plan will be in place at the venue. The following are some of the safety measures that will be implemented:
During the event, there will be regular sanitation sessions. Cleaning will be concentrated on high-touch areas such as door handles.
Handwashing and disinfection stations will be available throughout the event space.
Participants are not allowed to make physical contact with one another, including handshakes. Attendees must also avoid exchanging printed materials.
Around the show floors, the venue will have a one-way traffic system.
Upon entering, participants must wear a face mask. When necessary, they can wear gloves.
A Brief Overview of Fi Europe & Hi
Want to learn what's new in the food ingredients sector? Fi Europe & Hi brings you up to speed with the newest developments and latest trends to emerge worldwide in a professional setting. The international trade show is taking the stage in Paris, France for its upcoming edition and features a wide arrangement of food ingredients and natural ingredients. It's an event that shapes the taste of cuisines all around the world – so it's not to be missed!
GETA ltd has been organizing work trips for years and does all the research to find you the best possible hotel reservation for Fi Europe & Hi in a single day. You get a custom list of offers tailored to suit your needs during your business trip. After minimizing your expenses, our other concern is booking you hotels close to Paris-Nord Villepinte Parc d'Expositions. This way you're close to the action and save time on commuting, making it easier to do your best at Fi Europe & Hi.
Why Your Visit Is Worth It
It all comes down to numbers in the end. Fi Europe & Hi is the definitive marketplace for ingredients and it's where you have the most to gain from staying on top of what's happening in the sector to enjoying an increase in direct sales. Every edition tends to grow a little bigger than its predecessor, which has resulted in the following expectations for this one:
1700+ international exhibitors;
20,000+ international trade visitors;
60,000+ square metres of exhibition space.
Industry Relevance
Let's cover a few basic facts concerning Fi Europe & Hi. First, it's a trade show that takes place every two years and second, it doesn't have a fixed home - rather each new edition takes you to a different city in Europe. This gives you enough diversity in who you meet and what products are displayed to make it invaluable every single time. Speaking of products, alongside natural ingredients and food ingredients, the exhibition space also has national pavilions and an organic sector. Ever since its inception in 1986, Fi Europe & Hi has risen as a commercial driving force across Europe with over 500,000 trade visitors having visited the event combined over the decades. We also have to point out is that the demand for flavours in France is expected to reach $1,577.2 million by 2025!
Who Are You Going to Meet?
Fi Europe & Hi attracts influential actors on the global scene. Even though the trade show has a strong presence in Europe, the companies that come have sway all over the world – we are talking about Heinz, Mars, Haribo, Nestle and PepsiCo. These are the visitors you have to look forward to meet face to face. Out all visitors, 78% have purchasing power and 29% have a budget over €500,000.
Past editions
Fi Europe & Hi 2021
30.11.2021 - 02.12.2021
Fi Europe & Hi 2020
01.12.2020 - 03.12.2020
Cancelled because of COVID 19
Fi Europe 2019
03.12.2019 - 05.12.2019
How to get to Fi Europe & Hi

On Foot

By Car

By Public Transport
Hotels
Venue